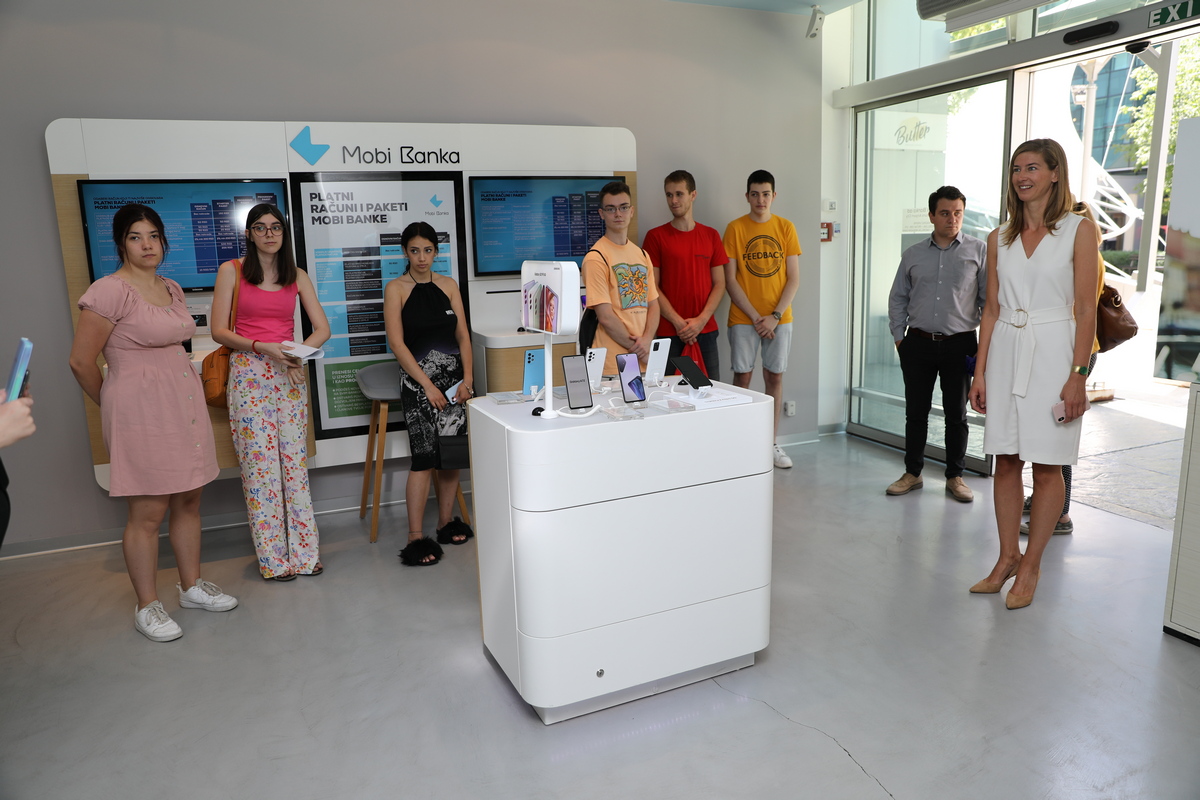 High school graduates showed themselves in the best light not only at graduation celebrations but also at college entrance exams. Mobi Banka made sure that the efforts of the most successful were noticed, and awarded ten students of the generation, each one with an amount of 50,000 dinars.
On this occasion, the award-winning students from Belgrade visited the Mobi Banka branch office in New Belgrade to open their accounts, where they were welcomed by Milka Rajčević, a member of the Executive Board of the first digital bank in the region.
"We were pleased to award these young people before their well-deserved summer vacation. The fact that they are now part of our large family of over 670,000 clients motivates us to be even more successful, and we hope that with the better business results we achieve year after year, we will have the opportunity to reward more of them in the future, not only in Belgrade but also throughout Serbia. We keep up with the new generations and are fully committed to the concept of humane banking and the improvement of digital literacy in Serbia," said Rajčević.
Sara Reljić, the best student of the Belgrade Medical School, now a freshman at the Faculty of Medicine in Belgrade, thanked Mobi Banka for the award, which is also an incentive for her to give her maximum at the faculty.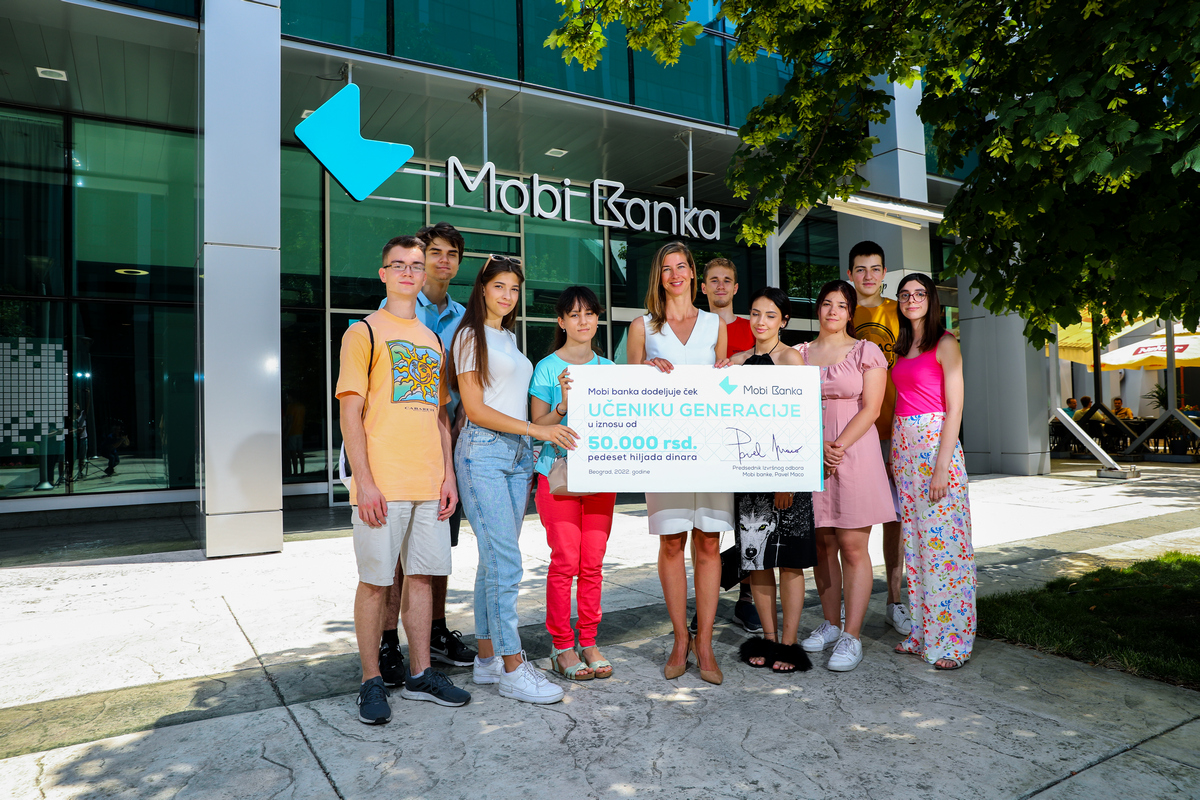 "It's nice and completely unexpected when someone recognizes the effort and work I put in during the past four years of high school, especially when it comes to a company like Mobi Banka, which is close to us, young people," she said on this occasion.
Apart from Sara, and in cooperation with the Go2 Event agency that organized the graduation celebrations, Marko Novaković from the Tenth Belgrade High School, Jelena Zinaja from the Fifth Belgrade High School, Katarina Jorgaćević from the Zvezdara Medical School, Filip Pantić from the Zemun High School, Branko Koljenšić from the Eighth Belgrade, Marko Bingulac from the Fourteenth Belgrade High School, Milica Milja Jovanović from the Hospitality and Tourism School, Marija Cvjetković from the Law and Business School and Jelena Cicvarić from the Third Belgrade High School were also awarded.