At the invitation of Prime Minister of India Narendra Modi, President of the Republic of Serbia Aleksandar Vucic participated in the Concluding Leaders' session of the 2nd Voice of Global South Summit (VOGSS), held in virtual format, today. The theme of the Concluding Session was "Global South: Together for One Family"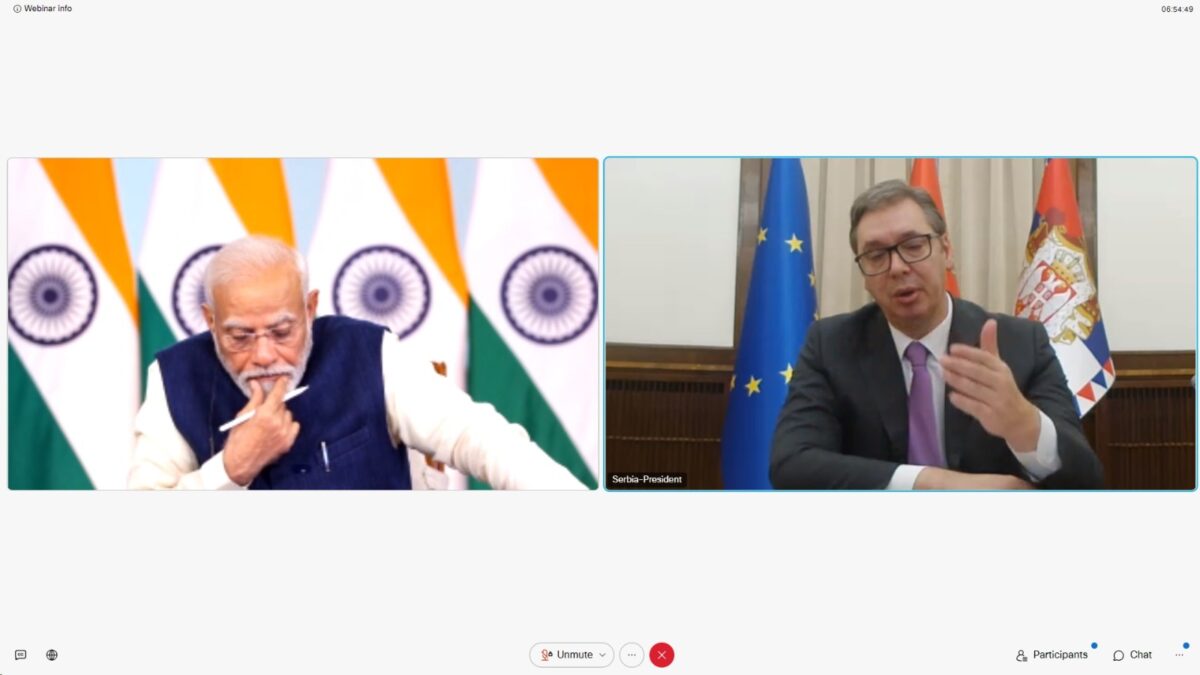 One of the main objectives of the 2nd VOGSS was to carve a path for the developing countries to work together and shape a participatory one future in line with the ethos of Vasudhaiv Kutumbakam [The World is one Family]. It looks forward to rules-based world order which is inclusive and equitable for the global south, reflective of contemporary global realities.
Throughout its G20 Presidency, India worked on bringing the concerns of the global south to be identified so that the priorities and issues of the global south are duly recognized in finding solutions to the most urgent global challenges.
Prime Minister Modi said that the global south seeks its rightful voice in global governance and is well prepared to accept greater responsibility in handling the global issues. Today, Prime Minister Narendra Modi also inaugurated a global center for excellence for the Global South countries called DAKSHIN.
During his address at the Concluding Leaders' Summit, President Aleksandar Vucic shared his views on contemporary global issues, highlighting the need for respecting the UN charter and the need for increased collaboration among the countries of the global south.
Prime Minister Modi also highlighted ten priorities which would lead the way for mutual cooperation in the coming time. These priorities include working towards inclusive growth and deciding our own destiny, commitment to sustainable development, striving to reduce the north-south divide, affordable and inclusive energy transition, ensuring food security of the world.