With the last month of the year, the traditional performances of the international ethnic music diva Amira Medunjanin follow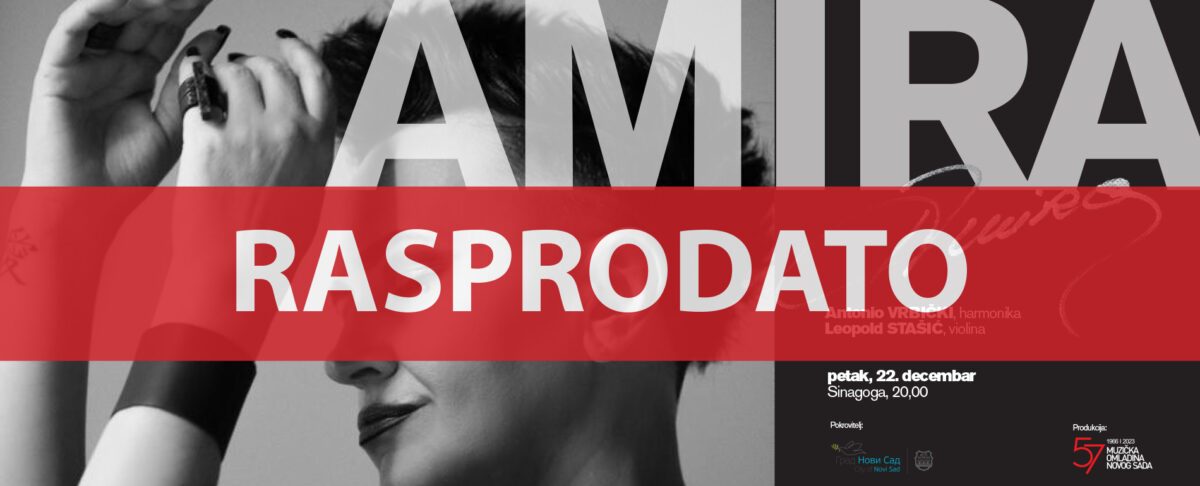 Tickets for the first concert were sold out in just a few days. Tickets for the second concert – December 23 are on sale from today in Music Youth of Novi Sad (Katolička porta 2, tel. 021/452-344), weekdays from 9 a.m. to 2 p.m. On-line reservations and payments to the account at the link.
---
Amira's interpretation, which convincingly evokes all the beauty, melodic richness and messages of traditional sevdalinka, is unique on the contemporary ethnic scene. Just like herself – direct, warm and witty.
From 2018, and for the next five years, she held a series of fantastic and unforgettable and always sold-out concerts in December, with the Vojvodina Symphony Orchestra and maestro Mikic Jevtić.
At the announced concerts, this time, Amira will perform in the chamber formation of a trio, together with two exceptional musicians – accordion player Antonije Vrbički and violinist Leopold Stašić, in the lofty space of the Synagogue.
Ticket prices:
2,500 RSD ground floor centre and gallery and 2,000 RSD ground floor from the side.