We are excited to introduce BREVIS, ADAMA's highly sophisticated and innovative product, developed after years of extensive testing, aiming to assist apple growers thining their fruits cost-effectively and safely.
Despite the various changes taking place in the market, the quality of services should remain the same. Thus, ADAMA manages to adapt to the requirements and needs of its clients and establish new forms of cooperation with them, which facilitate their business. We spoke with Mr. Ilan Levanon, CEO of ADAMA SRB, about the company's recent successes and the Serbian market.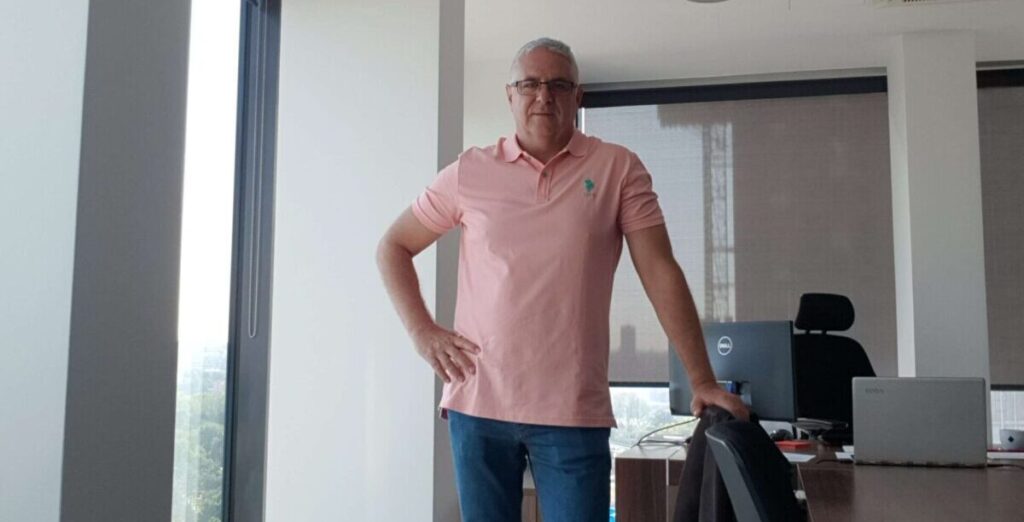 ADAMA has had another successful business year. What recent achievements would you like to highlight?  
2021 was an extremely challenging year for maintaining and growing our business. There were COVID-related restrictions earlier that year and lots of logistics disruptions. We also couldn't physically be close to the farmers, thus missing the personal interaction that is a key in ADAMA's approach. The agriculture season suffered because of unstable weather conditions and crop damages, and in the autumn, the global economy has fallen victim to the China energy crisis followed by the global supply-chain crisis and logistics cost spike, which influenced the availability and cost of crucial raw materials. By the end of 2021, the production cost of most agricultural inputs spiked significantly, adding weight to global food production. The ongoing Ukraine war is yet adding new dimensions to this continuous challenge. On top of that, the European crop protection industry is in a process of re-evaluating current crop-protection solutions for their environmental and health impacts, resulting in a massive phase-out of many traditional products. This process peaked in 2021, creating lots of new challenges and opportunities and reshaping the face of our industry. Managing to keep our close relations with the Serbian farming community as well as growing our business under such uncertainty, while setting the foundation for healthier future growth, is a great achievement that I am very proud of
You have developed the BREVIS SMART application. Could you tell us more about it? 
We are excited to introduce BREVIS, ADAMA's highly sophisticated and innovative product, developed after years of extensive testing, aiming to assist apple growers thinning their fruits cost-effectively and safely. BREVIS allows farmers to minimize the expensive, labour-intensive operation of fruit thinning, replacing it with a simple spray. Thinning is required to ensure bigger and healthier fruits, however, it is a delicate process with very little room for mistakes. This is where our BREVIS SMART comes to play – our in-house software assists the apple grower in terms of the best timing for the Brevis application based on a complex matrix of morphological and environmental inputs. BREVIS SMART brings the Serbian farmers a proprietary system and knowledge that are a result of decade long development.
You have a special trustworthy partnership with your clients. What are the biggest challenges you face?
We build our relationship with our customers on trust and transparency, as partners. This approach yields a completely different type of discussion and relationship, one of mutual interest and support, very different from the typical supplier-buyer discussion we all know. Our basic marketing approach calls for a demand-creation activity done by ADAMA field team on the farmer level – providing farmers with the latest technical information about their crop protection issues, solutions available and know-how. In parallel, our customer and business partner further operate the entire sales process down the channel all the way to the farmers, based on their demand. This symbiotic relationship requires trust, a long-term view and readiness to compromise from both sides.
We, in ADAMA, are currently re-shaping our strategy, adjusting to the new and dynamic challenges in the food production chain.
What are you currently focusing on in terms of products for sustainable and profitable agricultural development? 
We in ADAMA are currently re-shaping our strategy, adjusting to the new and dynamic challenges in the food production chain. The company is investing in analyzing those future trends through a set of deep-dive interactions with global leaders in and around the food chain. This led us to adopt a set of actions aiming to ensure a leading position in the quest for sustainable agriculture. Also, we have decided to further emphasize our promise to master the field of "delivery technologies" by which ADAMA develops and launches new and highly sophisticated formulations, adopting innovative technologies from different fields of expertise, that allow the use of the same active substances in far lower doses with same results. This will directly support the notions of lower environmental impact, sustainable and more profitable agriculture .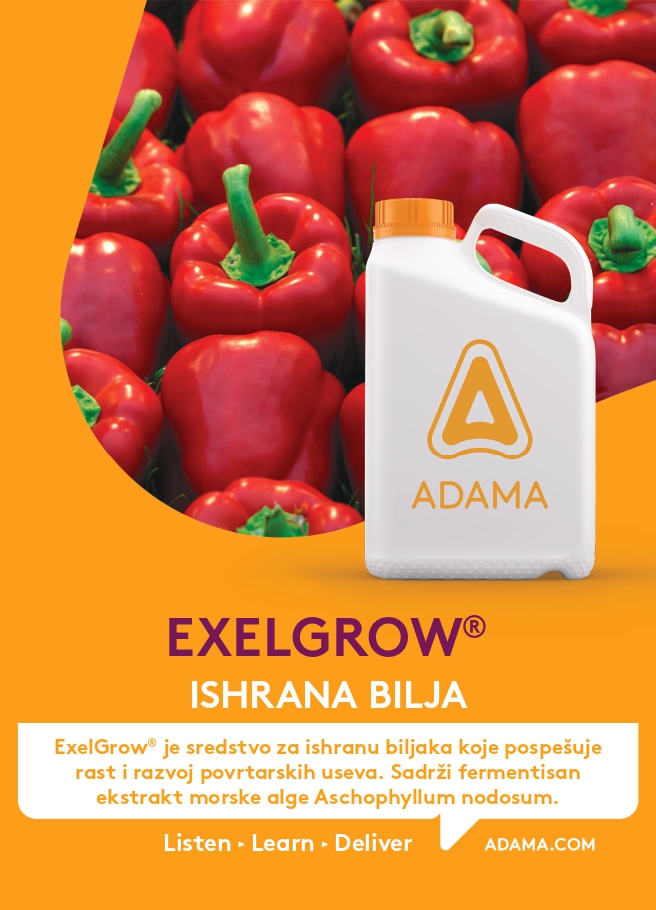 As your logo says, your goal is to unite farmers and facilitate agricultural growth, and in that, you're a global leader. What is your view of the Serbian market?
Serbia has a unique blend of traditional, small scale, fruit and vegetable farming in its central part, as well as highly technological, large scale field crops in Vojvodina. Serbia's regulation of crop protection products constantly challenges the industry to find and provide better technologies. Serbian farmers demand higher solutions and indeed they are aligned with the latest technologies such as seeds, machinery, irrigation, fertilizers and crop protection. Given that our farmers are not enjoying the same level of government support as their peers in the EU for example, their global competitive positioning is very impressive.
As an innovative company, you set new global trends. What innovative products is ADAMA preparing for farmers in Serbia? 
What we have considered "innovative" in the crop protection industry 2-3 decades ago is very different from today. The traditional race for the development of new chemical active substances no longer has the same intensity and innovative value. The global food production challenges of the growing world's population, are calling for different directions such as the advanced formulation technologies mentioned before, Ag-tech solutions, unique mixtures of active substances and the development of organic bio-stimulants – a field that is accumulating speed and popularity globally. ADAMA's future new product development plan addresses all those fronts. This year we are launching here in Serbia (first in Europe) our all-natural organic bio-stimulant Excelgrow, unique algae extract that improves plant physiology, growth and resilience to stress which leads to higher yield and quality even under sub-optimal growing conditions.