Beside the volumes and frequency of investments we can now state that Serbia attracts higher quality German investments that means potential of innovations, transfer of technology and know-how and other characteristics that bring added value
For this year special edition dedicated to overall relations between Germany and Serbia, InFocus: Germany, we spoke with the newly appointed Chairman of the German-Serbian Chamber of Commerce's Board of Directors, Milan Grujić, who is coming from the position of Managing Director of ZF Serbia.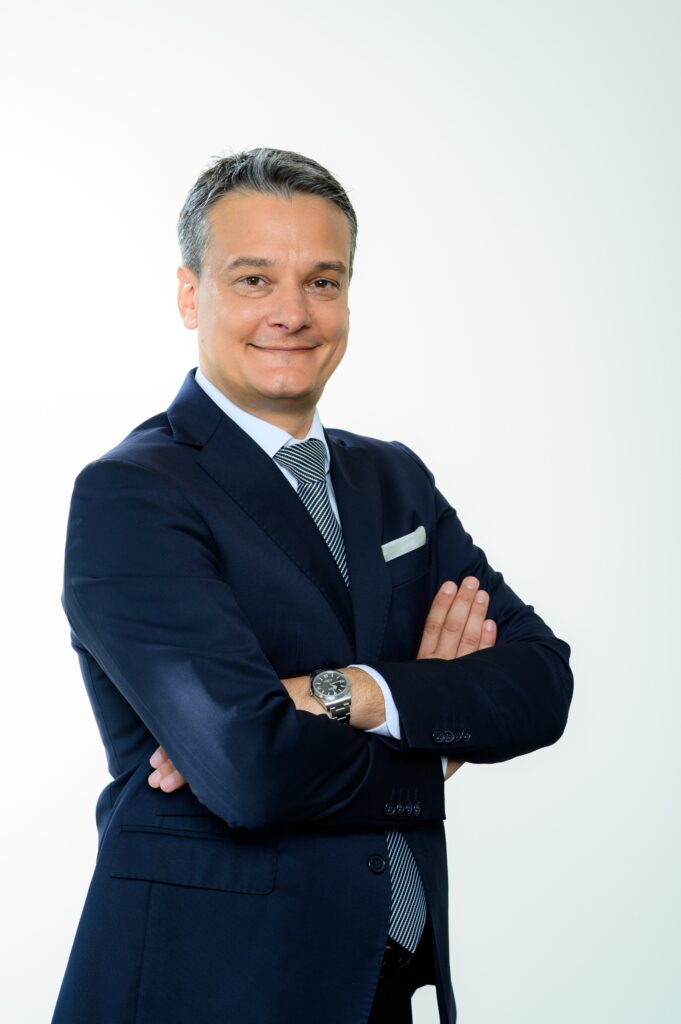 You were appointed Chairman of the German-Serbian Chamber of Commerce's Board of Directors in January this year, and before that, you were the AHK's Vice Chairman and a member of the Board of Directors. How would you rate the relations between Germany and Serbia in the context of economic cooperation?
 Yes, this year in January I was selected to be the Chairman of the German-Serbian Chamber of commerce's Board of Directors and my 2 years turn has started, continuing on my previous engagement and contribution that I found especially compelling and satisfying.
We have jumpstarted the new business year already by working on priority initiatives and programs within our work groups and I am now looking forward for the selection of all Members of the Board and Vice Presidents and I feel very excited to upgrade our strategy and continue the growth and active influence within our community.
As for our two countries, I can only say that there has always been a good working relationship, strong partnership and constructive collaboration between Germany and Serbia. Continuity and credibility are trademarks of German economy so fostering stability in the West Balkan region is the logical context once we bear in mind that that whole region, Serbia especially, has become an important supplier market for Germany and the area for production footprint extensions in diversified industries. Germany was and still remains an avid supporter and facilitator of economic reforms that can lead Serbia further on its European path.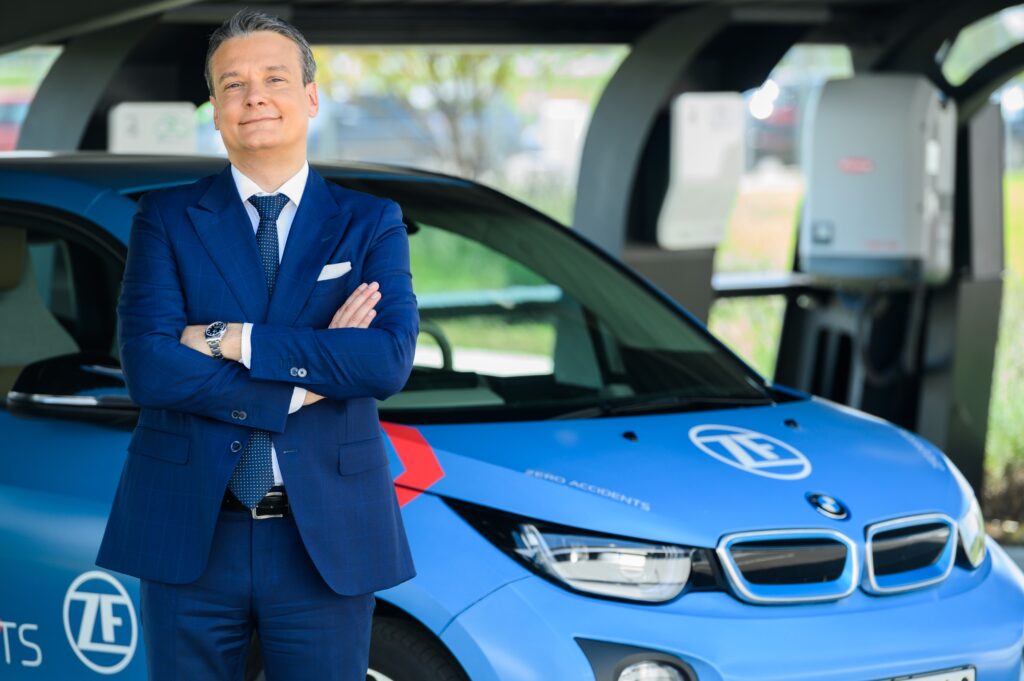 Trade between Serbia and Germany is growing year on year and the pandemic has not slowed it down. In which areas do you see room for further trade growth?
German-Serbian Chamber is the biggest bilateral Chamber of commerce in Serbia and last year we have celebrated a special jubilee- 20 years of active business activities of our association. We now have more than 370 members, for this period of 20 years German companies have invested more than 3.5 billion euros in Serbia and created more than 70.000 jobs and the interest for FDI of German companies is not slowing down.
These are very impressive numbers and what is additionally important is to understand that beside the volumes and frequency of investments we can now state that Serbia attracts higher quality German investments that means potential of innovations, transfer of technology and know-how and other characteristics that bring added value.
We can see this investment interest grow and stay a trend since potential investors recognize various possibilities and advantages in Serbia. From strategic geopolitical position, proximity to the EU, positive and advancing business climate, valuable existing trade agreements and organizations, skilled workforce, fast developing infrastructure and improvements in administration procedures, to constructive and cooperative country's and local regional governments and institution, which make Serbia a competitive location for potential investors. Also, the existing German companies' community that our Chamber gathers can share positive experiences and are extremely satisfied with their investments in Serbia and would consider investing further and again.
What I also expect are the new investments within existing industrial clusters, aiming to bring cooperants closer by developing localized supply chains.
 Considering the industry you come from and the fact that you are the director of ZF Serbia, how would you rate Serbia's progress in technology and digitalization?
 Within our industry and ZF's strategic vision of next generation mobility we understand that acceleration in digitalization and rapid development and implementation of state of the art new technologies are crucial factors of success and they condition being and staying the leader in automotive industry, what is the ZF's clear goal. As ZF Serbia is the major ZF E-mobility hub we are more than satisfied that Serbia is practically  dedicated to digitalization and determined to carry out fourth industrial revolution that will fundamentally alter the way we live and work, and relate one to another. Those processes are ongoing and prioritized in the Serbian government's agenda as well as improvements in area of education, public administration and setting of infrastructure, all together in order to provide important transformation of society and economy.
Considering the current circumstances and future plans I would feel free to state that Serbia is an emerging tech hub in Europe, which will prove beneficial to all existing business operations and potential new investments.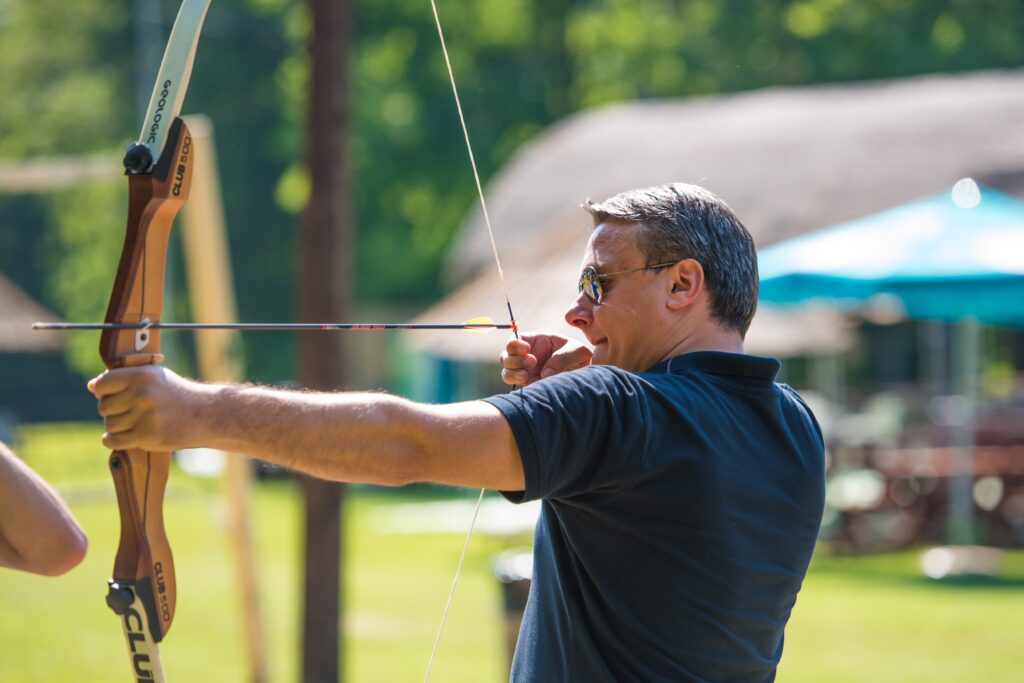 The total number of new jobs created by German companies in Serbia exceeds 70,000. Does Serbia have a sufficient workforce in terms of skill and education to meet the requirements of German investors?
 It could be said it is a special challenge to find sufficient workforce for all existing investors, developers and considerable diversity of specialized required job profiles, but also that our experience indicates that Serbia can meet this potential with all the efforts that are put in educational system and special initiatives and programs, implemented by government, educational and economical institutes and companies themselves. Those synchronized activities are growing  a new engineering talent pool based on the fact that Serbian people possess special energy and competencies and are naturally inclined to science and truly interested in technology.
Also, the focus on education and especially dual education that we see as priority business topic and we seriously and jointly address it as institution and business community, we believe will provide young people with clear guidelines for career choices, security and speed of finding a good job in accordance with their abilities and  interests and provide them a continual education and means to progress in their perspective carriers, with possibilities to stay in Serbia and for some the reason to come back.
If you were to compare the way German companies operate in Germany and here in Serbia, what are the similarities and differences?
Well, there are more similarities than differences, and of course, they both exist.  I would point out that, from my position and our company's experience, most of them are not people related, but are coming from the difference in maturity of organization and the size of the team and in our case, the fact that, as we in ZF Serbia have rapidly growing young organization in technology advanced unique project that is forming into efficient business operation, so we need to learn and grow together, while building the system and shaping our organizational culture.
As we analyse the people and mentality, and I am talking about business environment not personal groups, as the key difference I would point out the way how relationships are built and how the teams are formed. People in Serbia are maybe more relaxed and opened so they relate one to another first on personal level and joint interest, while German people come together more in practical and functional way. However, there is no rule, what I have learned through my 20 year long and exciting carrier as the most important thing, is that the base for joint success is identification with the company, project, brand or product, dedication to the team, trust in leaders and belief in visions and shared values.
Good combination of those characteristics assures operational excellence, in German or Serbian company, in Germany or in Serbia likewise. I am sure that all my fellow German-Serbian Chamber members understand clearly, what I'm saying.
 Climate change and environmental issues are topics that are drawing attention in Serbia as well. Is it possible to implement the standards of German parent companies in our country too and what changes and improvements are required for that?
 With economic progress and growth, big steps that Serbia has made over the past decade to improve the business environment and standard of living, so comes the awareness of globally important issues like climate changes, environment preservation and all other modern living aspects that has to be considered and worked on in order to achieve sustainability. Working with German companies is one more step that enables Serbia to clearly understand what is expected and what and how it needs to be done. It is government's intention, as already attractive investment location with many available important requirements, to upgrade its competitiveness and provide to all investors the required and indispensable projects, resources and infrastructure that can undoubtedly support their mid-term strategies that relay on sustainability and that include creating conditions for zero emissions, water and waste management and diversity and inclusion. By committing to those initiatives and making next steps towards it Serbia opens more space for even higher quality investments and innovation industries.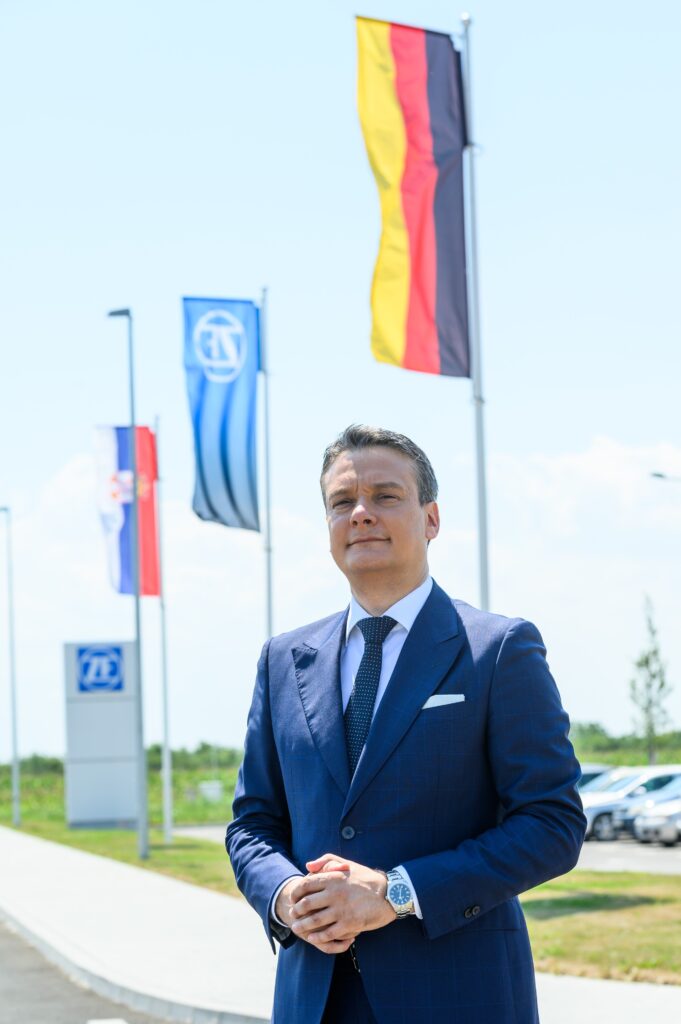 We seem to be at the end of the pandemic. What is the state of the German and Serbian economies today and what challenges will we face this year?
It seems we are about getting a grasp of the pandemic, and we are starting to learn to live with it. It is clear that Covid-19 has left a significant mark on today's world and reached every individual, family, group, company, country and civilization as a whole.
What that means for German and Serbian economies is not that specific or radically different than for other European countries. The reality is that we are all working through ongoing transformations, developing new models of strategic thinking and flexible planning, focused on our future goals in the industries that have a long-term investment cycle. With strategies and propositions confirmed it has become crucial, in innovation clusters, to get there first and to get there faster.
As for general politics, I do not expect major changes. I see Germany will stay on the path of preserving European integration, rely on countries of the WB and Serbia as potential new members, and therefore contribute, in any possible way and resources, to necessary reforms that could enable this merger.
As efforts for economic recovery I see Germany and Serbia focused on repairing the major industries supply chains and working on developing new ones that are more localized, sustainable and standardized in quality and less transport dependant. Also, focusing on persistent changes in labour market as one of the major challenges for our economy's, that means availability, cost of labour and establishing the real base and legislative for remote work and finally working on balancing out the rising inflationary pressures.
---
Mix of German and Serbian elements
You have been working and cooperating with Germany for 20 years, but you live and work in Serbia. What can we learn from the Germans and vice versa?
 Yes, my life and my carrier are certainly a very interesting mix of German and Serbian elements. Sublimed, what I have learned from both sides, and what I believe everyone should learn and apply, so Serbia can benefit, is how to confront and understand one's own mistakes, learn from them, grow through it and remember not to repeat them.
Moreover, that would be the universal formula for our common success.
---