EU is currently the biggest donor to Serbia and Germany is its largest bilateral donor. As of last year, EU member states constituted 60.3% of total trade.
When we talk about investments, the most attractive industrial sector is certainly automotive with its ever-growing numbers of investors. During the past decade German investment in Serbia increased considerably. The Lion's share goes to the automotive industry followed by the machinery and equipment manufacturing sector, electronics as well as chemical and pharmaceutical industry.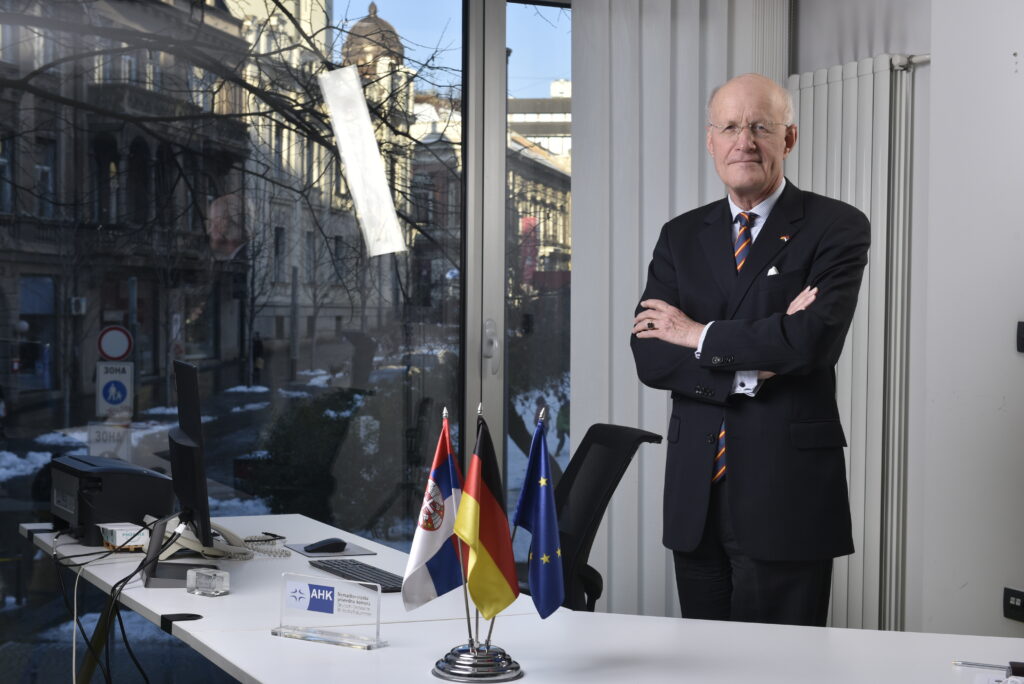 For years, Germany has been one of the largest investment partners in Serbia. Also, in 2021, the German-Serbian Chamber of Commerce (AHK) marked its 20th anniversary. How would you rate the economic cooperation between the two countries in the past two decades?
 The economic cooperation between our two countries has significantly improved over the past two decades. Since 2000, when Serbia changed its political culture and the country became more open towards EU, the bilateral relations between Serbia and Germany have developed favourable, especially in terms of active dialogue, providing support and strengthening the economic cooperation. Serbia's single largest foreign trade partner was Germany, to which goods worth EUR 2.74 bn were exported and EUR 3.77 bn imported.
In tandem with this, the German-Serbian Chamber of Commerce (AHK) continuously enlarged its membership base and today counts more than 370 Serbian and German companies among its members. Due to the prospering economic ties between Serbia and Germany we successfully developed our portfolio of services to cater for the demand of German companies in search for Serbian business partners.
In the upcoming years we see much potential for German and Serbian companies to cooperate in the energy sector. EU Green Deal and Sustainability will shape the production process in the future to become more energy efficient.  Our Chamber is proud to be among the eight German bilateral Chambers of Commerce and Industry Abroad in the neighbouring countries to participate in the Young Energy Europe Initiative. This program aims at training the employees to take actions for energy and resource efficiency as well as cost reduction in the company. The first batch of our member companies have already participated in our program. It clearly will be beneficial for more companies in the future.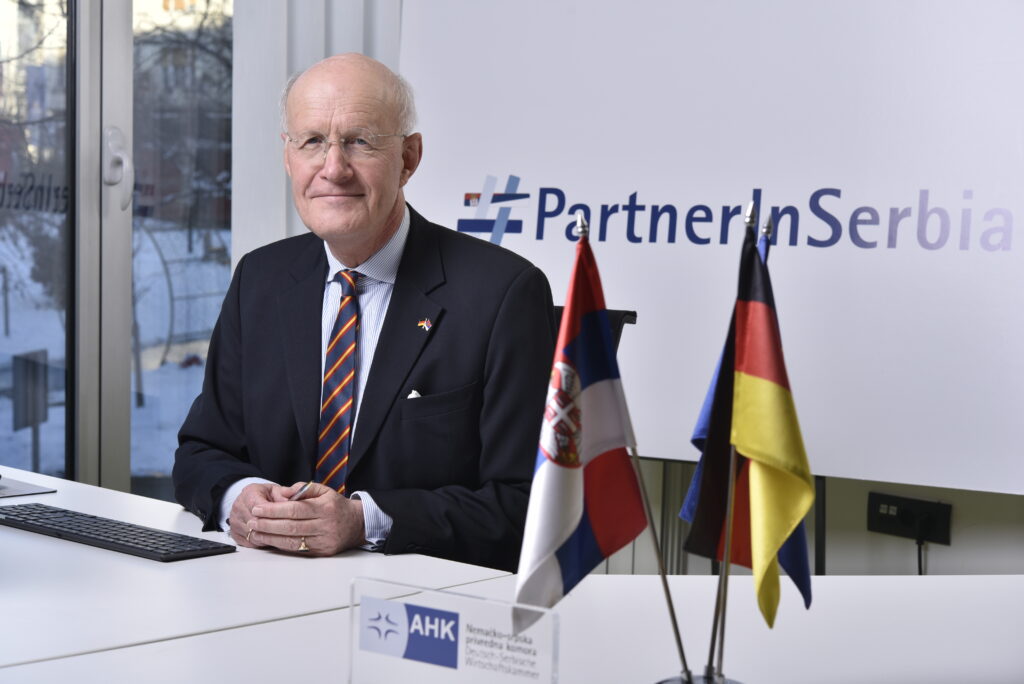 Since 2000, German companies have invested more than 3.5 billion euros in Serbia. Which sectors have received the biggest investments?
 In the last few years Serbia has become one of the most attractive and upcoming investment destinations in this part of Europe. In tandem, Germany has grown to be Serbia's most important trading partner: trade volume between Serbia and Germany increased 2.5 times in the last 8 years. Foreign trade amounted to just above € 5.3 bn in 2020 with the most important export / import goods between Germany and Serbia being machines, chemical products, and electrical equipment.
Due to the major impact Covid-19 has on the supply chain industry all over the world, companies are inclined to nearshore their production to be more resilient to exogenous shocks in the future. Hence, they are looking for alternative production sites in Europe. With these new nearshoring opportunities, Serbia has become one of the most attractive investment locations.
In the past ten years FDI from Germany to Serbia increased from 102,3 to 336,8 Million € net in 2020 bringing the total amount of German FDI to Serbia to approx. 2 bn € since 2003. Here are the investments that marked last year: foundation stone ceremony of MTU, opening ceremony of Boysen Exhaust Gas System, fischer automotive and SMP automotive. ZF Serbia, Brose and Continental expanded their production facilities as well. Two other considerable investments of German companies Hansgrohe and Bizerba are progressing and are in the final stage. All these investments will prove Serbia to be an important and reliable partner for cooperation.      
AHK Serbia has played a decisive role in introducing a dual education system in Serbia. What activities are planned to support the implementation of dual education in Serbia?
The Working Group "Dual Education'' founded last year addresses the dual vocational education, qualification, and dual academic education in Serbia. The Working Group focusses on dual education of skilled labour, on skilled labour assurance and qualification of employees. It relates to the changing demands of current and future work force's skills for the industry sector.
Hereby, AHK Serbia seeks to create synergies among its member companies, inform about the latest development of dual education curricular in cooperation with its partners e.g. the Serbian Chamber of Commerce (PKS) and the Deutsche Gesellschaft für Internationale Zusammenarbeit GmbH (GIZ) in Serbia. Last but not least, it builds on the experience, best practise and lessons learned of AHK member companies which are actively taking part in dual vocational education. Furthermore, the Chamber advises its members on funding designed to facilitate the implementation and development of dual vocational training in Serbia.
This year the AHK Serbia together with the stakeholders will kick off several events to foster closer cooperation between selected vocational training schools, dual studies at universities and member companies in various locations.
How can we further improve our economic relations and in which areas?
Until 2023 the main focus of German-Serbian Chamber of Commerce will be on the following strategic directions: dual education / lifelong learning, green economy as well as digitalization / industry 4.0. In all these areas we have formed working groups, which are not only composed of our members, but also of relevant stakeholders. This enables a balanced approach to the individual issues and challenges. In addition, there is great potential for cross-border cooperation improvement, especially in implementing the green agenda. Last year, Germany decided to support Serbia on this path, by signing a declaration in the field of climate action. The focus will be on renewable energy sources, decarbonization and CO2 emissions.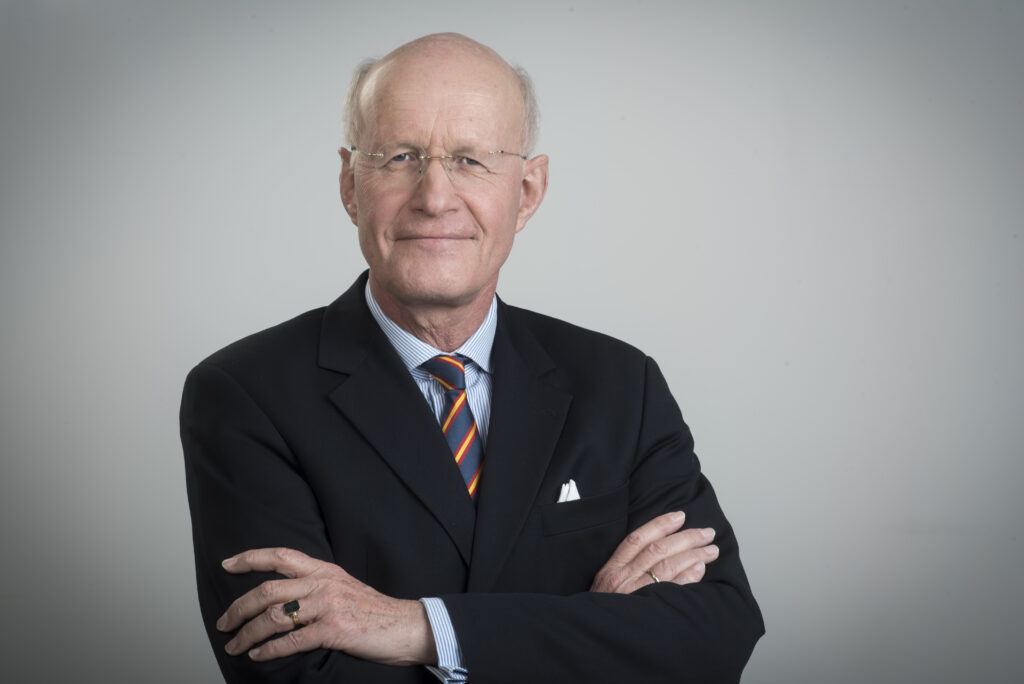 2022 is dubbed as a year of recovery. What is the current situation in the German market like?
Economic experts in Germany have general positive expectations when it comes to recovery forecasts for the year 2022.  In the first quarter of this year the economic output is expected to reach the pre-crisis levels. Nevertheless, there are still certain issues that cast a shadow over optimistic expectations.
The automotive industry in Germany has been forced to scale back production due to the disruption in supply chains, rising costs of input materials and lack of workers. Other problems apart from supply chains bottlenecks are high energy costs, as well as soaring consumer prices. Having this in mind, we should be cautious about the inflation rate predictions since these costs named above can be seen as the major culprit. However, given an improved outlook for exports and domestic investment, the expected increase in the minimum wages and the shift to European suppliers and its production chains, we can count on slight improvements in the German market.
What will be the biggest challenges for German companies in Serbia in 2022?
According to our survey on the economic environment in Serbia among the member companies we conducted last year, the results show optimism and positive expectations when it comes to doing business in Serbia. Despite this optimistic forecast, insecurity in legal and economic framework, demand and labour deficit were listed as potential threats. One of the major problems for our member companies is also the increase of electricity prices which in return will strongly influence the pricing of products and services to their end customers. This will certainly be one of the challenges not only for German companies in Serbia, but also for us as a Chamber to support our members to find ways and means to gradually turn to alternative energy sources.
What projects and plans await AHK Serbia in the coming period?
We will continue to support our members in their business, providing them help through our working groups on relevant topics, a platform for networking with potential clients and relevant expertise in the implementation of vocational training and dual education in Serbia.
One of our main goals is to accelerate the cooperation between German buyers and their potential Serbian suppliers. Together with our colleagues from 10 AHKs we launched a joint initiative to create the largest supplier community in Europe. Our first milestone was creating AHK Industrial Suppliers Forum – a digital platform we will use for business matchmaking. We also offer our members and clients an opportunity to participate at the Purchasing Initiative for the Western Balkan region every year.
Another important project is certainly Young Energy Europe aimed to raise public awareness of the environment, energy efficiency and the optimization of the resources for production. This project enables young professionals from Serbia, Bulgaria, Greece, Croatia, Poland, Slovakia, the Czech Republic and Hungary to gain education in the fields of energy and resource efficiency.
We are currently implementing a European project under the auspices of the Horizon 2020 Fund of the European Commission – Scaleup4Europe AgTech Lab. We would like to address companies from the agri-food sector from Germany who would like to participate in the Scaleup-Corporate Collaboration Program "Anuga Food Tech 2022" from March 10 to April 26. The ultimate goal is to establish deeper business connections between German companies and European startups / scaleups and to stimulate the potential partnership.
---
Dual education
In the upcoming years our chamber will focus on directly engaging the stakeholders (State, Regional and Local) involved in the Dual Vocational Training System to offer Dual Vocational Training to the young generation who is about to enter the labour market. We have set up a working group for our members to identify and formulate the skills and expertise of the work force required to support the local economy and in the future. Our members are clearly dedicated to contributing to the ongoing qualification of the young generation.
---