On the occasion of marking November 28 – the Day of the Albanian National Flag, a formal reception was held at the Hotel Metropol in Belgrade, hosted by the Ambassador of the Republic of Albania to Serbia – H.E. Ilir Boçka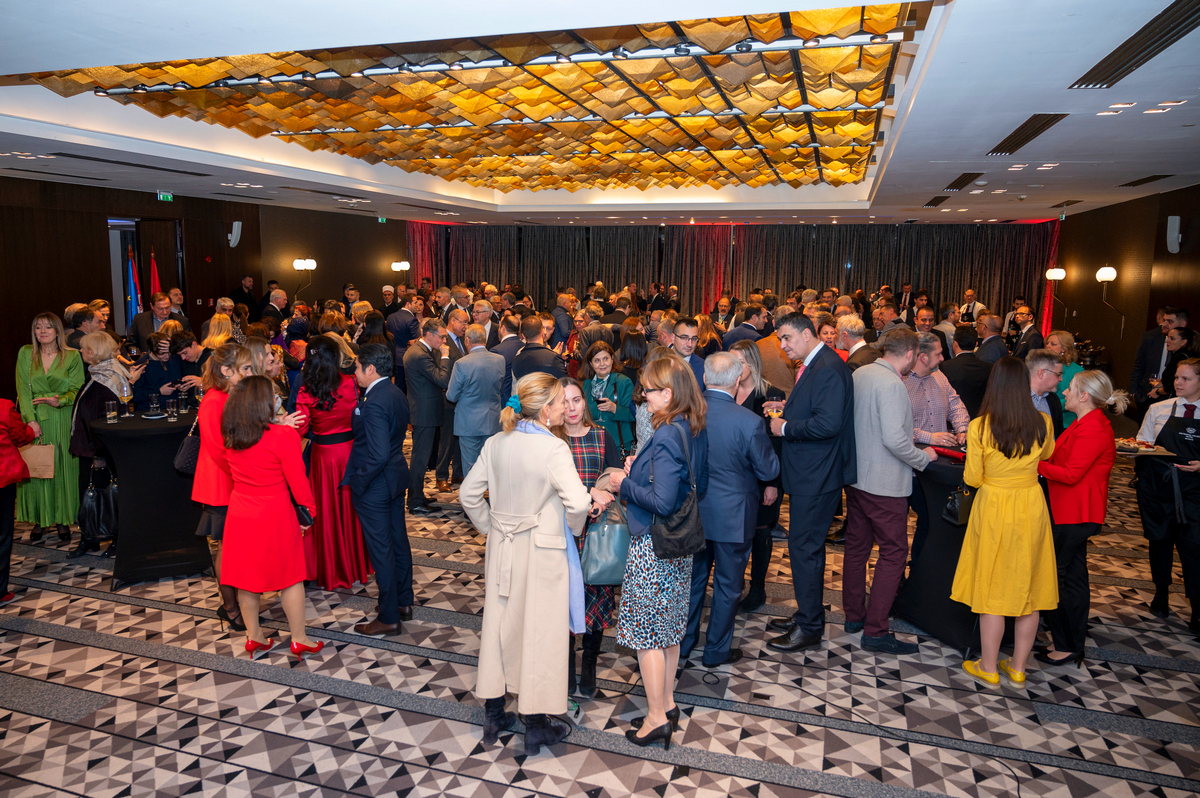 The Day of the Albanian Flag represents the anniversary of when a group of Albanian leaders in Valona on November 28, 1912, declared the independence of the territories under Ottoman rule at the time, including four Ottoman vilayets (Skadarski, Kosovski, Bitoljski and Janjinski), and on the eve of the London Peace Conference, of which requested international recognition, citing the right to self-determination.
After the adoption of the text of the declaration, Ismail Qemali went out on the terrace of the assembly building and unfurled the red Albanian flag with a black double-headed eagle in front of the gathered citizens.