The United Arab Emirates is celebrating its golden jubilee, the 50th anniversary of the founding of the country, and along the way, it has achieved numerous achievements, said H.E. Mubarak Saeed Burshaid Al Dhaheri, UAE ambassador in Belgrade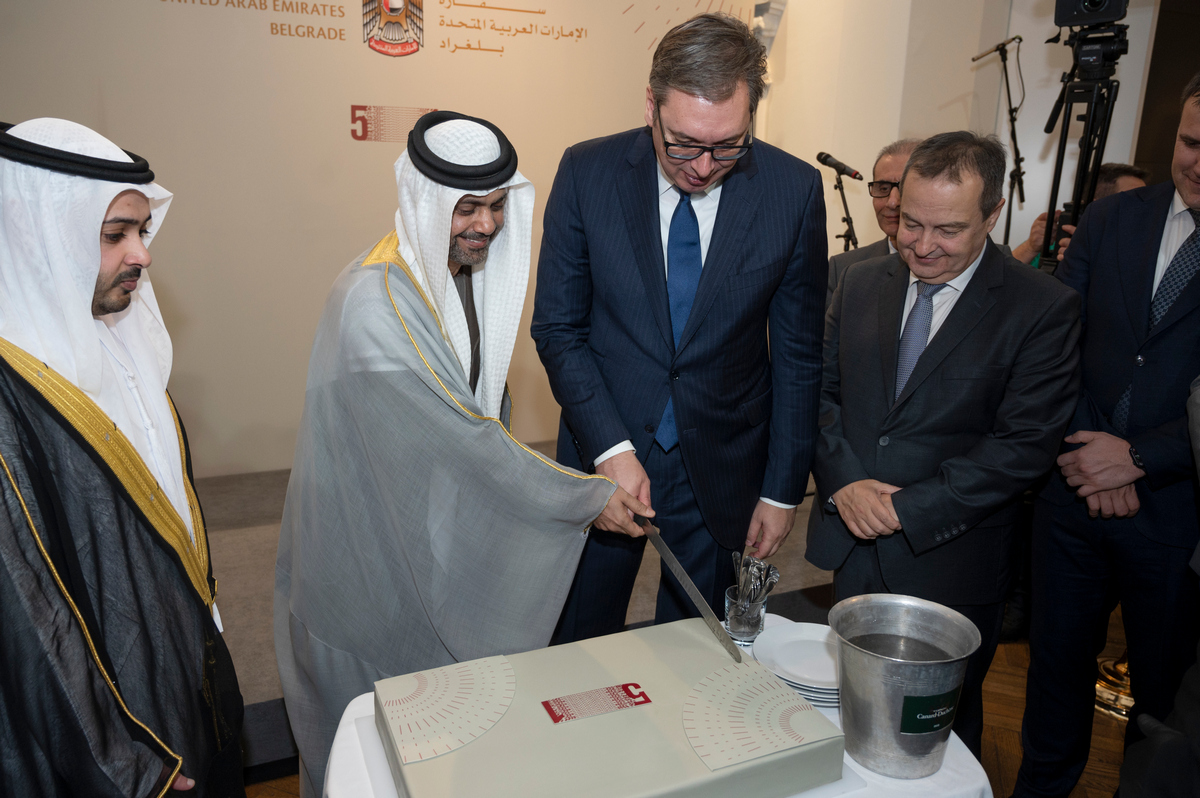 He also said that by celebrating the golden jubilee of the UAE, they entered a new phase of their history, a new era of their development path and a new cycle of their economic, political and social growth.
In his appropriate address, the Ambassador emphasized that since the establishment of the Union on December 2, 1971, the UAE has followed the principle of improving and strengthening security, peace and sustainable development in various parts of the region and the world, including Serbia, through various projects in the public and private sectors as a principle that represents the basic dimension in foreign policy, the foundations of which were laid by the founder of the state, Sheikh Zayed bin Sultan al Nahyan.
He also said that today's leadership, headed by Sheikh Khalifa bin Zayed Al Nahyan, the president of the country, continued this time, further deepening and developing it through the great contribution of this country on various humanitarian, political and economic levels, reports Tanjug.
– These principles are inspired by the thoughts, character and ethics of the Emirati desert, drawing it from the approach of the Islamic religion, which is characterized by forgiveness, tolerance, the spirit of brotherhood and love – the ambassador said.
Al Dhaheri said that in 50 years, his country has achieved great success on the foreign front and now enjoys a prominent position at the Arab and international levels thanks to its principles.