Accelerated transformation with sustainable practices
Nelt Group, one of the largest domestic business systems presented the Sustainability Report 2020/21 titled "Continuity, stability, agility" on the premises of the Serbian Chamber of Commerce. This is the Company's 4th report. Since 2014, the Company has transparently communicated its business activities in line with the Global Reporting Initiative (GRI)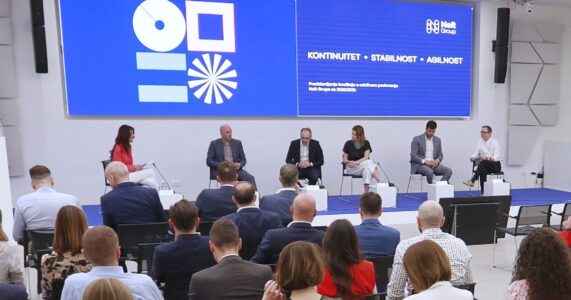 In the past two years, during the pandemic, the company has demonstrated a strong dedication to the health and safety of its employees, as well as their professional development and also donated more than EUR350,000 to local communities.
"Sustainability is a form of a social response as well as the response of progressive companies and countries to growing challenges – market, energy, environmental and social. Nelt Group, by doing business responsibly both in the country and abroad, is defending the Serbian economy on two continents, thus justifying the role of a regional leader, whereas its dedication to sustainability additionally strengthens the company's image, its market value and trustworthiness the company has built within the community," Serbian Chamber of Commerce Chairman Marko Čadež said upon the presentation of the Sustainability Report of Nelt company.
 Nelt Group has been undergoing constant transformations and constantly introduces innovations in its business activities. The primary goals of these processes are digitalization of business, focus on buyers and clients, with increased efficiency, as well as optimization of implementation of resources and reduction of negative impact on the environment.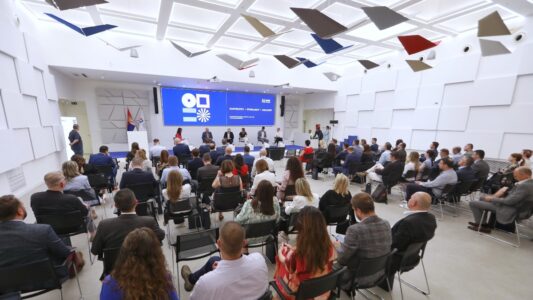 "We have demonstrated that we are a sustainable system both our employees and a wider community can rely on, and that we are an agile company as well, adjusting quickly, as well as a company constantly engaged on the improvement of business processes. Our revenues are a good indicator, and they exceeded one billion euros for the first time in 2021," Nelt Group CEO Miloš Jelić explained. "Strategy and long-term sustainability of the company are based on further investments in people and diversification of the portfolio of brands and services," Jelić concluded.
Nelt Group is doing business in Europe and Africa, at 12 markets in which Nelt Group employs more than 4,000 people in 18 companies. Nelt Group has recently adopted Accelerate 2025 strategy according to which the focus of its business activities will be placed on healthy organization, corporate values, infrastructure and technology.
The integral version of the Sustainability Report is available on the following web page: nelt.com/izvestaji.