We produce packaging that is 100% recyclable, an unlimited number of times with minimal losses
Ball Corporation is committed to advancing climate science and achieving net-zero carbon emissions prior to 2050. Reduce absolute Scope 1 and 2 greenhouse gas emissions by 55% and absolute Scope 3 emissions by 16% (against a 2017 baseline, approved science-based target). Achieve 100% renewable electricity globally by 2030, with an interim target of 75% by 2025. We spoke with Nenad Djurdjević, Commercial Director Ball Beverage Packaging, EMEA about this topic, as well as sustainable development, the green agenda and the company's product range.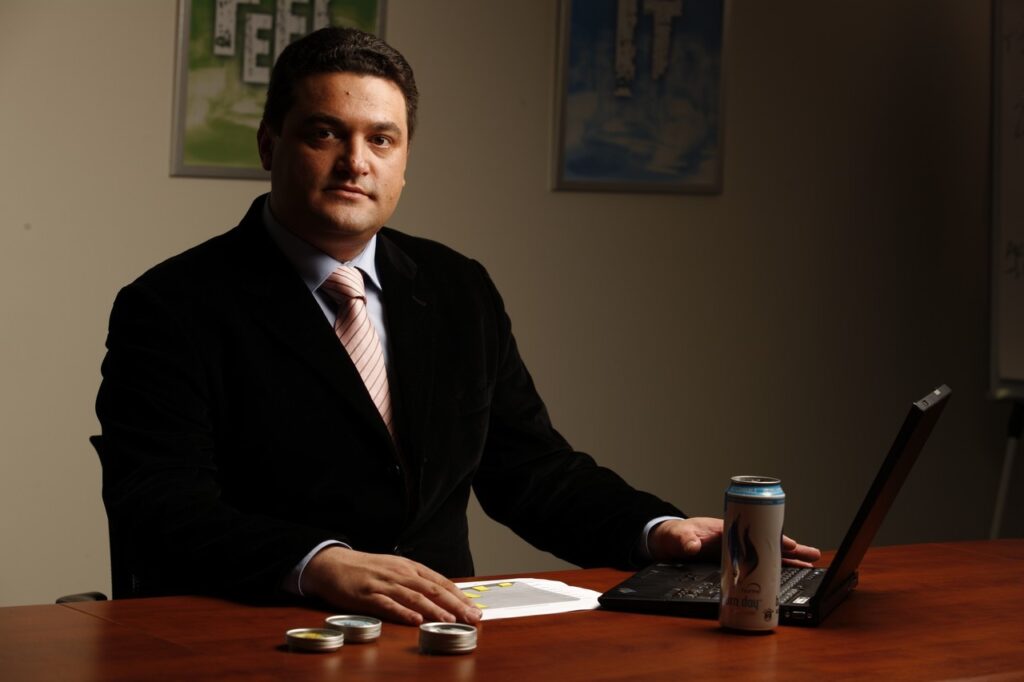 Improving sustainability performances throughout the product life cycle is a major goal of Ball Corporation's 2030 Sustainable Development Strategy. Could you tell us more about the Toward a Perfect Circle company vision?
Ball has set ambitious goals for itself to ensure the complete circularity of the cans. By 2030, our goal is to recycle 90% of the cans in all countries in which the company operates, as well as 85% of the recycled aluminium in our products.
Recycled aluminium has an eight times smaller CO2 footprint than aluminium produced from renewable energy sources, and 40 times smaller footprint than aluminium obtained directly from the raw ore. Today, we all agree that it is necessary to conserve resources, and we believe that we need to return the used aluminium to the cans as much as possible, as well as make our products from at least 85% recycled aluminium.
Ball covers all of its operational electricity in Europe and North America from renewable sources. This is just one of the ways you show your commitment to sustainable business and a green agenda in all business segments. What are the other segments?
One of the goals related to sustainability to which we have committed ourselves by 2030 at the global level is achieving zero net CO₂ emissions. Customers are looking for low-carbon, circular packaging, as there is a growing awareness of the need for sustainable products such as aluminium packaging that can be over and over with very little losses.
---

"We are present at around twenty events a year, including the big ones such as EXIT Festival"

---
Recent market research, conducted after the pandemic, shows that 9 out of 10 people in Serbia believe that they should take more care of the environment. On the other hand, aluminium cans are today the most recycled beverage packaging in the world with a 69% recycling rate globally and 76%  in Europe, rising to 99% in Germany. Aluminium cans have a sorting, reprocessing and re-melting efficiency of 90 percent, compared to glass (67 percent) and PET packaging (66 percent).
How many consumers in Serbia opt for an aluminium beverage can? In what ways do you encourage and educate them to choose aluminium cans?
Both the public's and corporate interest in this issue has been growing, because it is clear that the amount of waste generated every day is increasing and that we need to manage waste in the right way, i.e. use it as raw material and minimize pollution.
The recyclability of the can, as well as the price of this packaging, are definitely factors that influence the consumer's decision to opt for it.
A recent survey conducted in 14 European countries as part of the Every Can Counts campaign speaks in favour of this. As many as 91% of Europeans want more work to do be done on protecting the environment, 87% would like companies to use packaging that can be recycled indefinitely, and 89% believe that companies should be responsible for the packaging they use, as well as consumers themselves when choosing packaging. This last piece of information is extremely important to us because our packaging is made to fully adhere to the principles of eco-design from the very beginning – we use one material, aluminium, which can be recycled an infinite number of times.
Another extremely interesting piece of information we got from this research relates to how waste is collected. As many as 50% of the surveyed people preferred the deposit method, which means that waste is disposed of in special machines in shops or other locations and that they get money for that. Expert independent studies have also confirmed the effectiveness of this method, which is ahead of the others.
Your Recan Foundation promotes the importance of environmental protection and raises awareness of the need to recycle cans. How many cans have you recycled so far? What are the Foundation's next projects?
The Recan Foundation implements two extremely important projects. These are the Every Can Counts campaign and a theatre that recycles can tickets.
The project "Every Can Counts" is implemented globally in 19 European countries, plus Brazil. Recan implements it in Serbia, Montenegro, Slovenia, Bosnia and Herzegovina and Croatia. Thanks to this campaign, we have been raising awareness of the importance of recycling cans, especially cans that store those drinks that are consumed outdoors (on the go). In this regard, we support festivals, schools and offices in recycling their cans. We are present at around twenty events a year, including the big ones such as EXIT Festival. Educational institutions have been joining us in implementing this programme and we are present in 450 schools.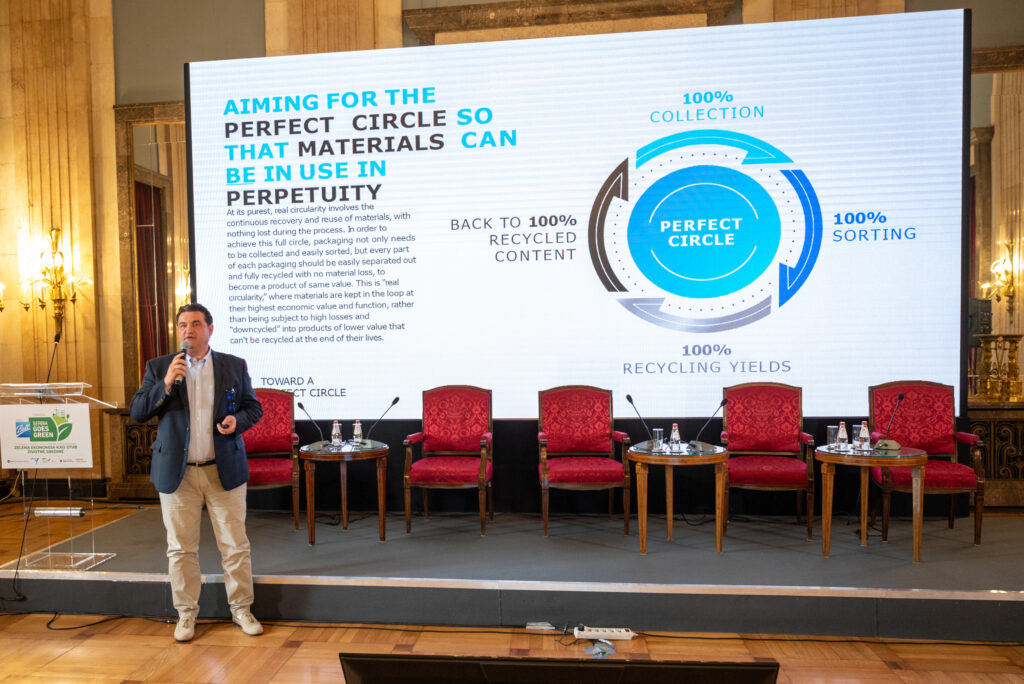 To reach children, we have been working on the Čarapa Theatre for over ten years, a wonderful project where children bring cans, recycle them and watch great theatre performances. Throughout this project, we educated 74,000 people about recycling, 530,000 cans were recycled and we had 314 performances in 57 cities.
The first smart can recycling press was launched in Belgrade last year and Ball is part of this project. What results did it achieve a year later and is there a plan to install presses in other cities?
The project is being implemented with the support of the German Development Cooperation, implemented by GIZ, under the auspices of the Smart system for collecting cans in cities project. The project is jointly funded by the German Federal Ministry for Economic Cooperation and Development (BMZ), Ball Packaging Europe, Mercator S and Solagro. The smart press system has been set up in IDEA, IDEA Organic and RODA stores in Belgrade, where people who recycle can have the opportunity to get benefits such as discounts by using the Solagro application. Also, the biggest recyclers will be rewarded.
This is the first smart packaging waste recycling system with game elements and recycled material data analysis integrated into a supermarket's loyalty programme in the region, developed by the domestic start-up company Solagro.
---

"We are aware that the responsibility for the future of our planet is shared equally by all stakeholders in society"

---
Ball pays special attention to investing in new technologies, not only to improve its business but because we truly base our business on circularity. We produce packaging that is 100% recyclable, with an unlimited number of times with minimal losses. That is why we are investing in new technologies that will contribute to the efficient establishment of the recycling system. We are aware that the responsibility for the future of our planet is shared equally by all stakeholders in society – the state, individuals, but also companies – which is why establishing an efficient recycling system is imperative.
The award-winning Ball Aluminum Cup, which can be recycled indefinitely, is a new product that is conquering the global market. When is it going to arrive in Serbia?
Let that be a surprise for now. According to user research, the completely recyclable aluminium cup has an incomparably better rating than similar packaging, such as plastic, which is used in the entertainment industry. I believe that the use of this new packaging (aluminium cups) will greatly contribute to the recycling and circularity of packaging and the preservation of our planet.