Another thing I learned throughout my career is that it is the community that gives life to a city
During the meeting with Samih Sawiris, head of the globally renowned company ORASCOM, which creates integrated cities in Egypt, the United Arab Emirates, Oman, Morocco, Switzerland and Great Britain, we talked about his business vision, long-term goals and benefits of the Luštica Bay project.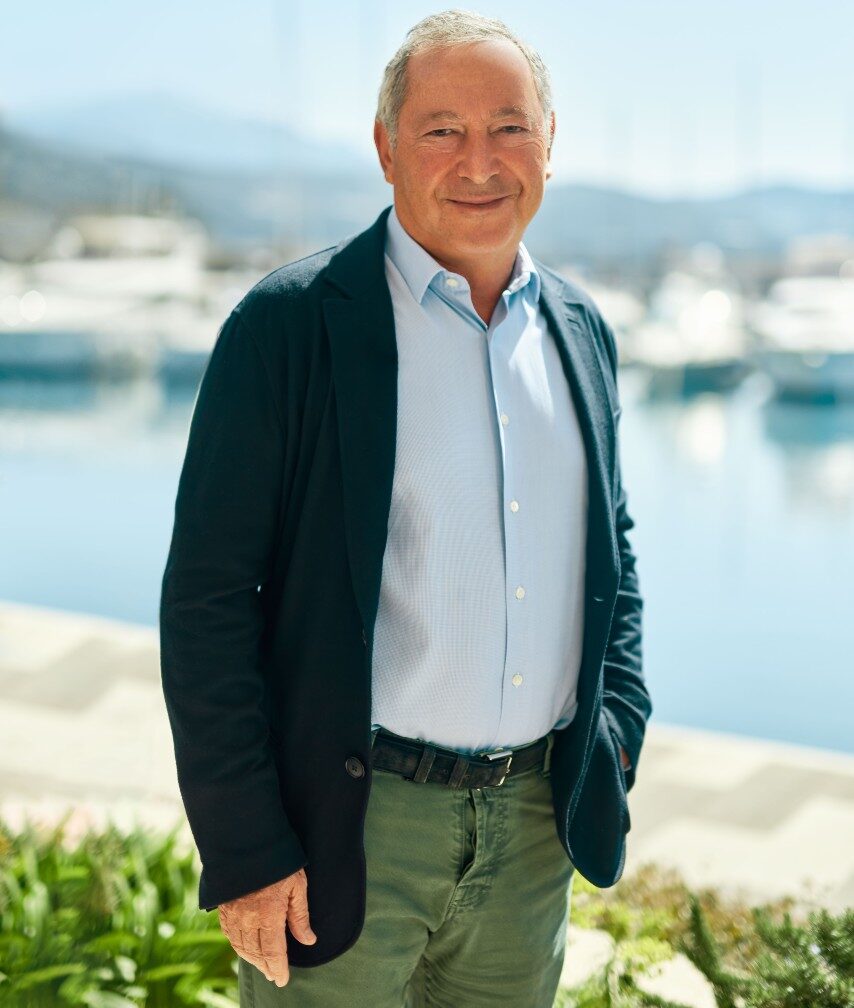 Given that you set out to implement a business model that very few entrepreneurs follow, I guess it took a lot of courage to embark on something like that.
When I launched my business many years ago, I didn't know what I was getting into, where this journey was going to take me, or how long it would take. I think that the big advantage was that I was much younger when I started doing this job. If I had known then what I know now, I probably wouldn't have got into it. Now that I have several projects behind me, I realize that it is not a question of courage at all, but only of patience and perseverance.
When I said "courage", I was also referring to a mindset that one must possess in order to embark on a project like this. In that sense, looking back, what did you learn on that business journey?
I have faced many obstacles, but now, after so many years of being in business, I know that they are always temporary and that in the end, everything will work out properly. It is necessary to be persistent and patient to overcome these obstacles.
Does that mean that in some way it is better to follow your instinct in business?
Absolutely! For instance, another thing I learned throughout my career is that it is the community that gives life to a city. Let me give you a simple example of this – you can have the best restaurant in the area, but if you only have two guests a day, it will fail. When I started working on the El Gouna project (in Egypt), I thought that it was sufficient to have 60 beautiful villas, a hotel and a marina and that the project should stop at that.
---

"There has been an increasing number of business people coming to our town and they are the ones who bring in new residents"

---
In fact, it took 16 hotels and 16 years to be able to really say that. The project was successfully completed only when we had enough people who lived there permanently, as well as enough facilities and infrastructure that were crucial for life in the city. Today, we have between 25,000 and 27,000 permanent residents in El Gouna.
Speaking of community, we must mention the importance of integrating the local community into the development process. Do you think that the public has recognized the importance of this project?
It is not at all easy to convey your vision to the local population. If you have not had the opportunity to see and experience something like that, hardly anyone can imagine someone in the middle of the desert creating a new city. The moment the project becomes tangible, i.e. when it comes to life, then the belief is strengthened. I always have a bigger picture in my mind, because I've been doing this for a long time, but I also can't expect others to think so broadly and so far ahead. It wouldn't be fair to expect that from them.
So often your vision is abstract to people at first?
Definitely! I am very happy when people at the beginning of the project do not make fun of me because they do not believe that the project will be implemented. That is already a great success. Do you know where, for example, it wasn't a challenge? In Montenegro! It's the only place where I didn't feel that people didn't believe that this could become an integrated community. Montenegrins do not care to judge before they see progress with their own eyes. In other countries, residents were very sceptical about the projects, as they thought that my ideas were crazy and would not come to life. In Montenegro, they said – "All right, let's see what this man imagined, what he will do." So, in a way, that was my moral support system.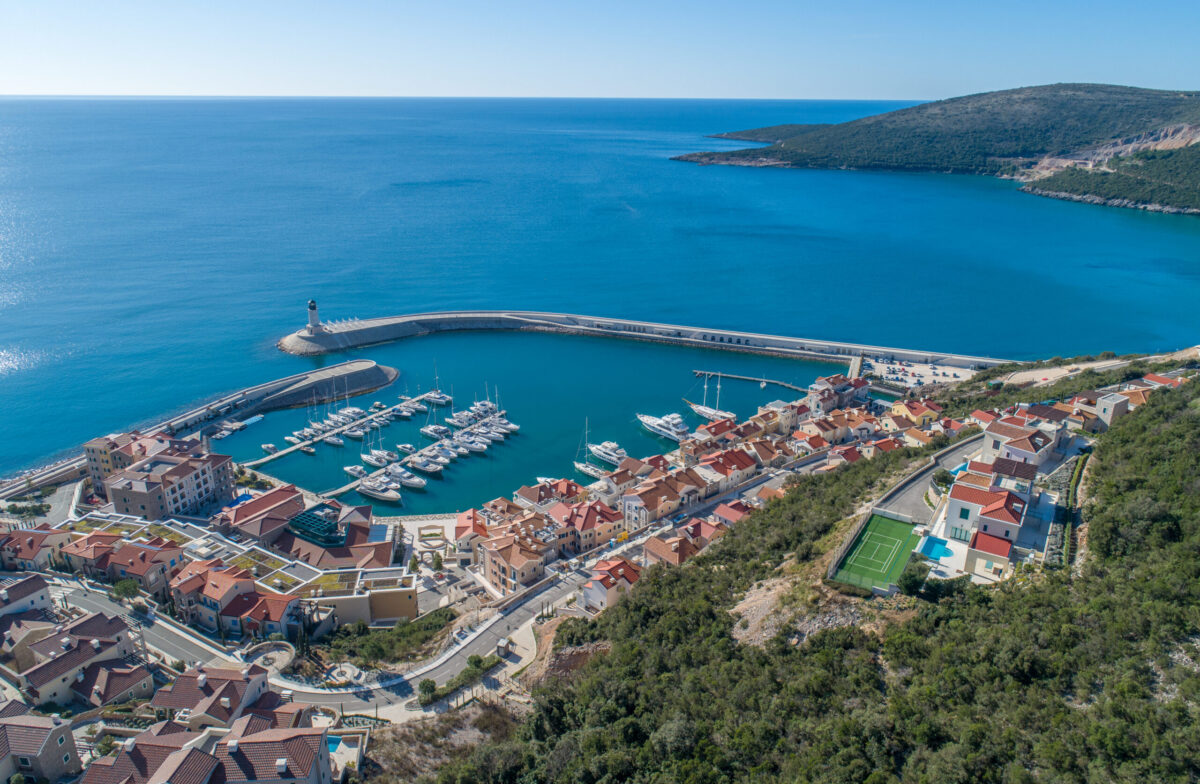 To what extent did the local business community recognize the importance of this project and to what extent did it engage in this, very successful, new location?
Numerous stakeholders, such as the business community and potential investors, say that the people of Montenegro have recognized the importance of Luštica Bay. The variety of boutiques, restaurants, shops and small and large bars is rented only by locals, who bring the spirit of Montenegro to Luštica Bay. There has been an increasing number of business people coming to our town and they are the ones who bring in new residents. When you manage to attract local business people to do business with you, it is a sure sign that you are on the right track.
Luštica Bay has successfully attracted as many as 46 different nationalities under the slogan of the Orascom parent company – "Life as it should be". If we look at the slogan as a whole, what promise is contained within it?
The idea of Luštica Bay is to create an integrated community of new residents and locals who will feel connected to this place. I want them to feel Luštica Bay as their home. People are much more important than numbers in such projects. That is the biggest and most important aspect!
---

"You have to see what people need from all angles and then make it possible for them. This is the most important thing"

---
The area where Luštica Bay was created is a very interesting one as it has unspoiled nature and unexplored waterways that were waiting to become a part of our everyday life. I think we are going in the right direction to build an all-inclusive. The slogan "Life as it should be" evokes what we are creating in Luštica Bay.
What is the secret of this project?
You have to see what people need from all angles and then make it possible for them. This is the most important thing. Local people and their needs are the first step in building an integrated community. It doesn't matter to me how many people will buy houses or keep them closed for almost the whole year. What I care about is the people who live in the area and come to Luštica Bay to enjoy themselves and have a spectacularly good cup of their favourite coffee. I also want people who live near Luštica Bay to feel that this is their town; not a place where people buy real estate and visit occasionally. This is much more valuable for creating a community than selling villas worth several million, but the owner of that villa comes here only a few times a year. It is really important to me that the people are happy here and that they feel Luštica Bay as their own because it is they who build a sense of community and create a town. If you create a community that feels the vibrations of this place and lives its life in accordance with it, living here is much safer than having money in the bank.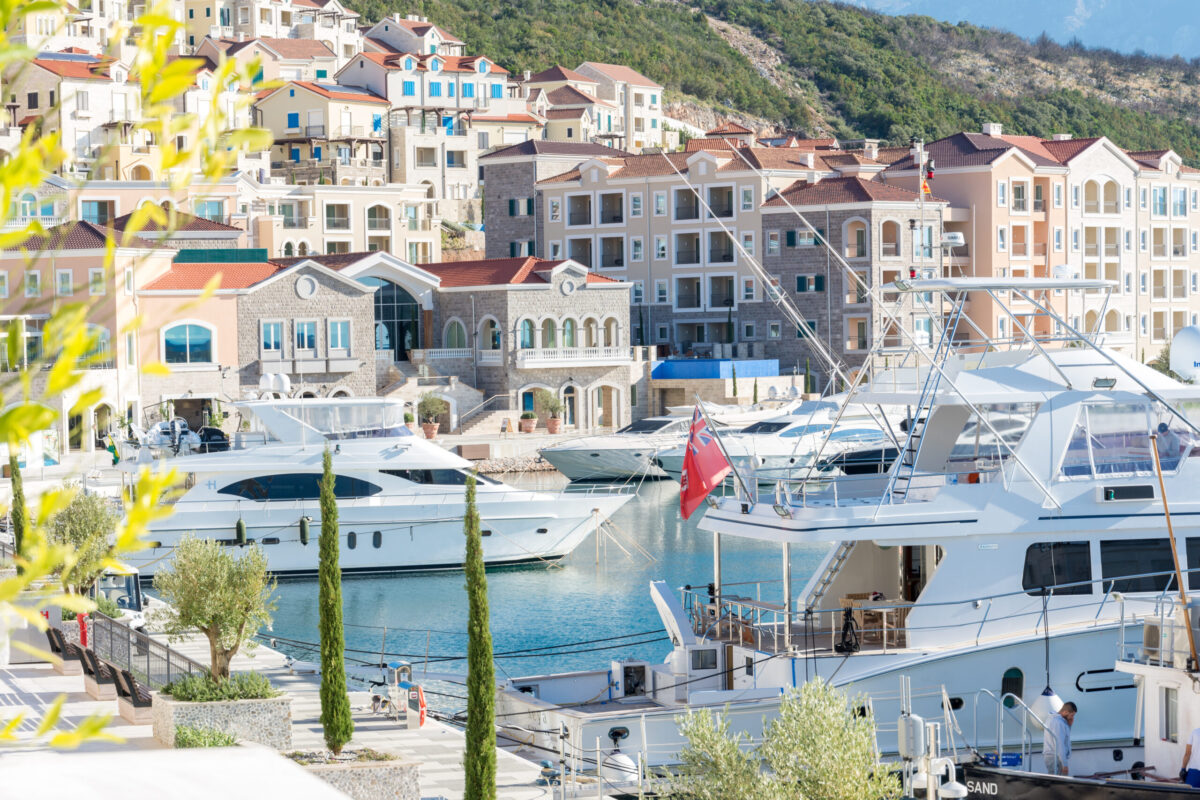 I guess you often change the location and the country you live in. Do you plan more frequent visits to Montenegro in the period ahead?
Montenegro is beautiful. People are very kind and I feel at home here, so I always have the feeling that I want to return to this place. Now I have a little more free time because I left most of the work to my son. I will keep checking the progress of small and interesting projects such as Mamula. This island will soon be open to the public and when it starts to become alive, it will be a very interesting place that will draw people in. Also, I am doing a project in Morocco that I am especially attached to and that keeps me employed. Furthermore, I do a lot of business in Switzerland because I own 51% of the company, while my son owns only 49%, so I am still a director (Samih says jokingly). My son is the proprietor and director of the company on other projects, but these projects are just mine. I think that is enough for my age. And I really enjoy working on them.