Belgrade, 17 December 2021 – Nenad Mijailović, CFO of Galenika a.d. was named the best CFO of the Year at the first award ceremony, which was jointly organized by the consulting and auditing company Deloitte and the Association of CFOs of Serbia. The winner of this year's competition was thus selected as the best financial director of the year for Southeast Europe, where he will compete with colleagues from Croatia, Slovenia and Bosnia and Herzegovina.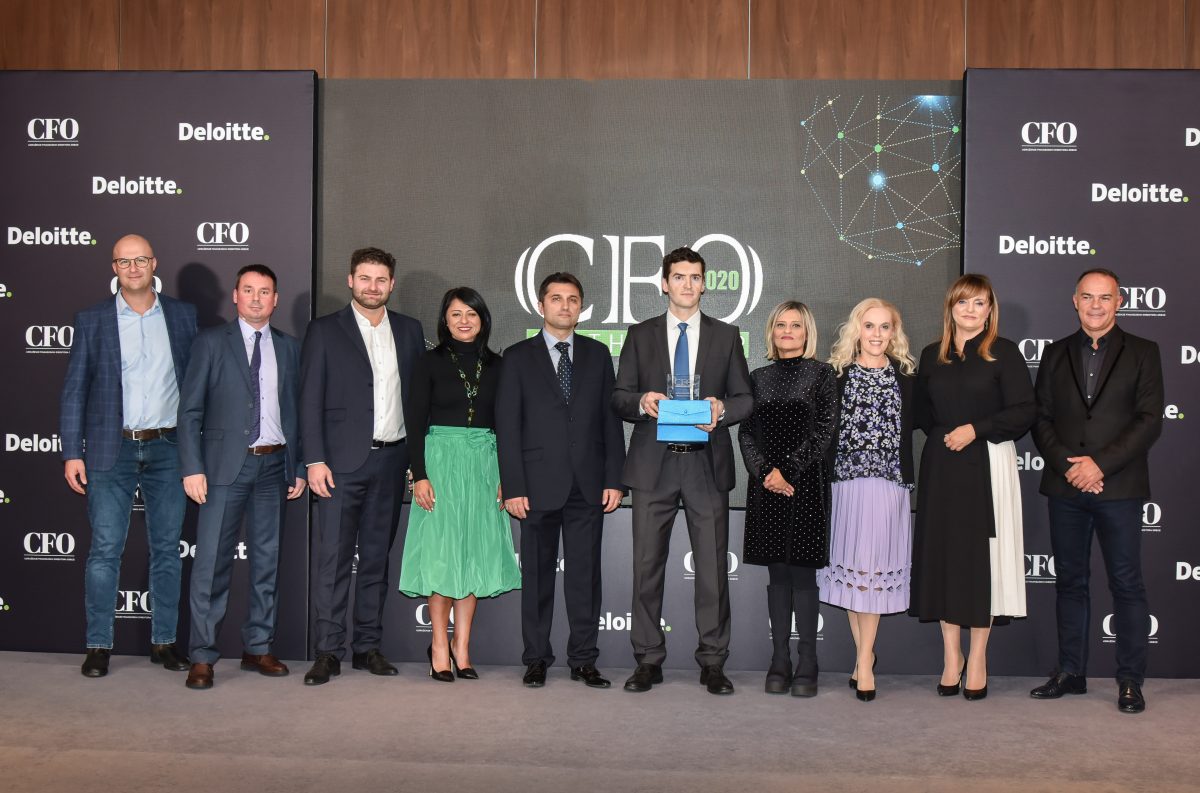 By organizing this election, Deloitte and the Association of CFOs of Serbia rightly point out the growing importance of professional corporate finance management and the value that successful performing the function of CFO can create for companies and shareholders.
"This award is a recognition of the results that Galenika team has achieved in the last four years, but also a great honor for me. I thank the organizers and hope that this year's first election of the best financial director in Serbia will be the beginning of something that will grow into a traditional event to promote transparent corporate governance and encourage colleagues for continuous professional development", Nenad Mijailović said.
Recognizing the growing role of CFOs, Deloitte, in cooperation with the Association of CFOs, launched a competition to select the best CFO selected by an expert jury according to clearly defined qualitative and quantitative criteria, ie based on a short questionnaire and publicly available financial reports for 2020 of the company in which the candidate is employed. The "CFO of the Year" award is given for success and projects managed by the CFO within the finance function and is measured by the results that the company in which he is employed achieves based on these activities. It is an initiative that promotes the importance of transparent corporate governance and is certainly one of the ways to improve economic performance as a whole, stimulate the investment climate and thus strengthen the economy.
The jury for the selection of the best financial director consisted of: Violeta Kovačević, CEO of Mercator-S, Slavica Pavlović, President of the Executive Board of Eurobank, Nikola Turkan, senior finance director of Hemofarm, Nebojša Matić, founder and CEO of MikroElektronika, Dragan Lončar, professor at the Faculty of Economics in Belgrade and Olivera Andrijašević, partner at Deloitte.
The award was presented at a ceremony at the Metropol Hotel, and was presented by Olivera Andrijašević, partner and leader of the CFO program at Deloitte. "I believe that this event will become traditional and that together we will raise awareness among the general public about the importance of the role of CFO, which will certainly increase the visibility of this position and encourage many colleagues to participate in the coming years," Olivera said.
"This year, the Association of Financial Directors of Serbia joined forces with our friends from Deloitte in choosing the best financial director, that is CFO of the Year", said Violeta Kovačević, president of the jury and member of the Board of the Association, which brings together over 170 members who manage finances in companies that generate 5 billion in revenue and employ 46,000 people. "It is not easy to weigh all the factors, look at the bigger picture and assess the values ​​it has, and a person who will take the title of CFO of the Year demonstrates every day in his work. We believe that we have succeeded with the careful and dedicated work of all members of the jury. "