The much awaited event of the year
Magnificent fireworks under Mt. Kopaonik's sky, live performances of the most prominent musicians, cabaret performance of distinguished artists, finest bites seducing all senses and unparalleled luxury ambience of the renovated Grand Hotel at the long awaited opening were the only way for the symbol of Mt. Kopaonik to celebrate its opening after seven months of works.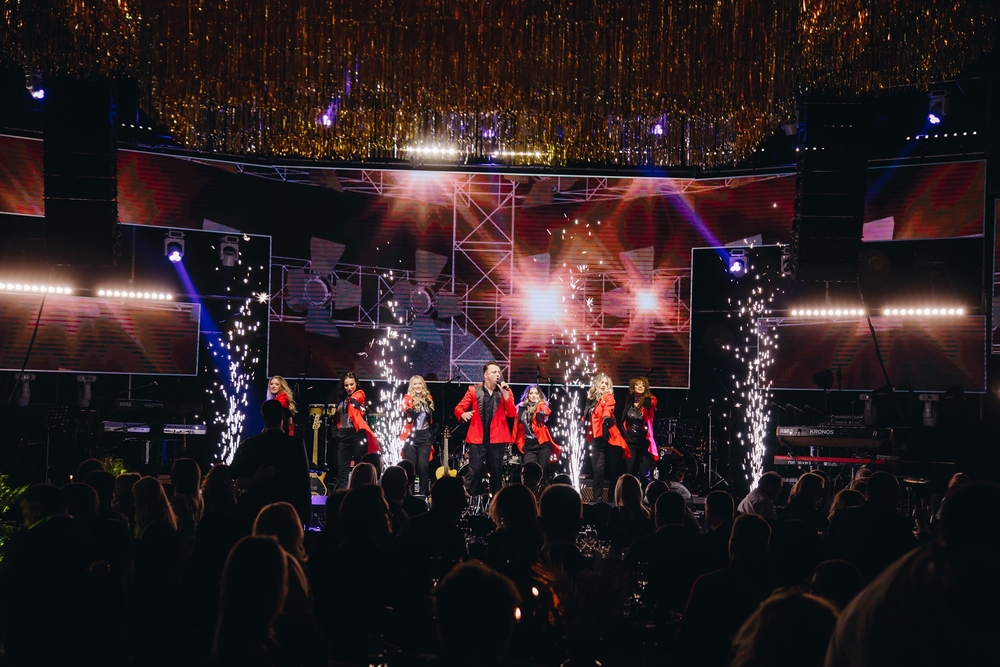 Every moment of the last night's Grand Kopaonik Hotel opening was marked by supreme glamour, exceptional delight and absolutely original approach to guests, which the Grand Hotel has been renowned for in the last four decades.
After seven months of works and the largest investment in the hotel so far, Grand welcomed its 300 distinguished guests from the business and public life in a spectacular manner, providing them with one delight after another, one surprise after another.
The guests had the opportunity to tour the exclusive premises that are now in their full shine, enjoy performances designed especially for this ceremonial occasion, such as Gatsby show, a music and theatre spectacle with talented Jelena Gavrilović and Daniel Kajmakoski, as well as sing along with Željko Joksimović and Aleksandra Prijović. The hosts of this magical night were Jelena Gavrilović, Marija Kilibarda and Miloš Milovanović, who guided the guests on this unique grandiose journey, with references to the 40-year-long history and tradition, combined with the latest investments of the MK Group in this iconic hotel.
At the celebration that lasted long into the night, the Grand Kopaonik Hotel demonstrated its readiness to continue exceeding the
expectations of its guests and setting benchmarks in the hospitality sector.