By investing in the production of local suppliers, Telek Paprika from Martonos and Geneza from Kanjiza, Nestlé ensures the sustainable production of some of its most famous products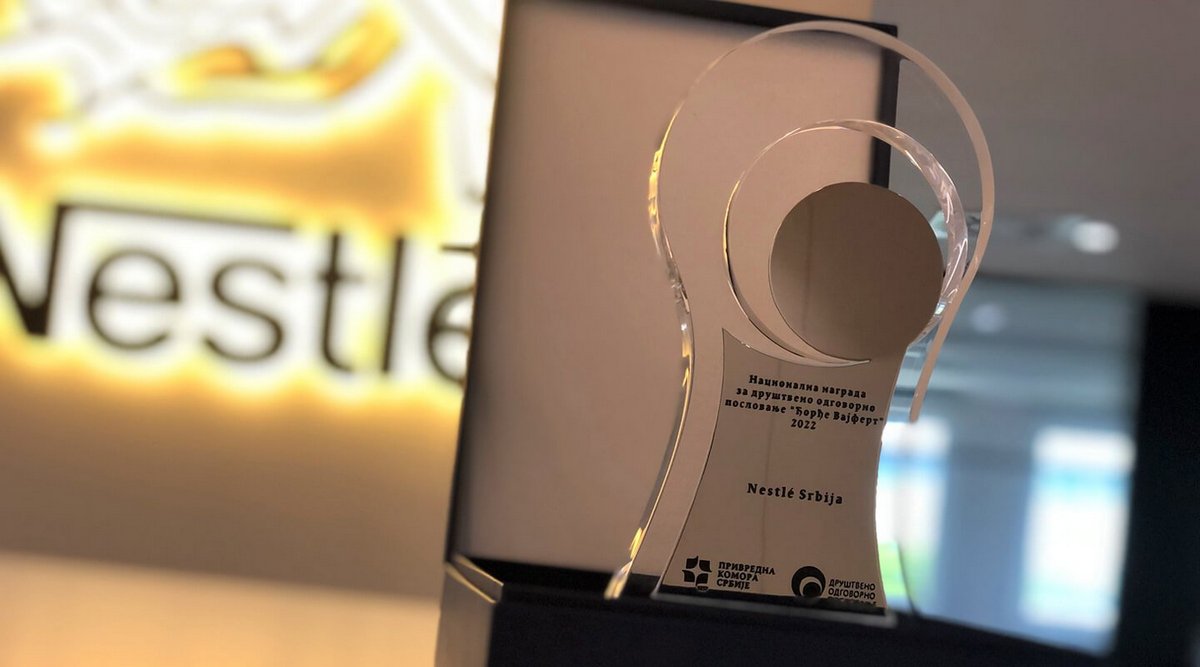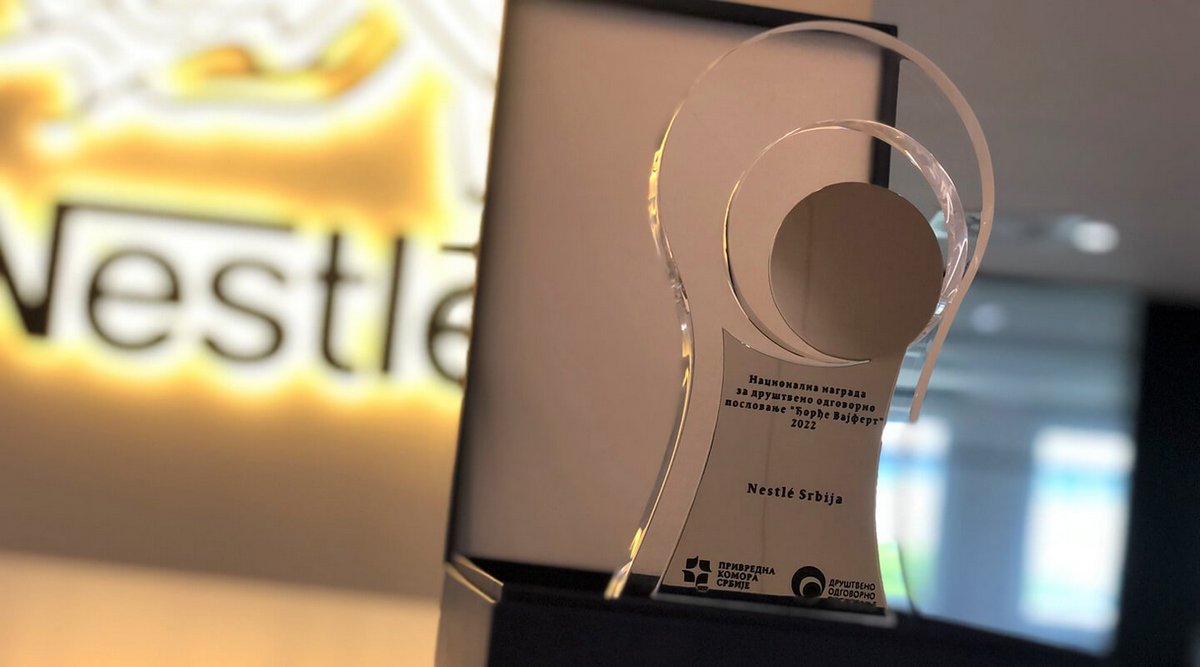 Nestlé Serbia has won the National Award for Corporate Social Responsibility Djordje Vajfert in the category of large companies for its regenerative agriculture program, which is part of Nestlé's Net Zero Roadmap and aims to preserve soil fertility, support Serbian farmers and combat climate change. The Chamber of Commerce and Industry of Serbia has presented this prize for the ninth time, and Nestlé has received it twice in a row.
Regenerative agriculture is one of the most important global initiatives through which Nestlé contributes to the preservation of the environment, biodiversity, and soil health for future generations, and Serbia is the first country in the region where Nestlé has begun to apply its principles. With an initial investment of 140,000 Swiss francs invested in the production processes of its largest local suppliers, Telek Paprika from Martonos and Geneza from Kanjiza, Nestlé has started investing in sustainable ways of producing vegetables for one of its most popular products – Zacin C. It plans to include more suppliers in the program this year and increase investment levels.
"The program of regenerative agriculture is essential for the future of the company's sustainable business, for the preservation of Serbian soil, for the modernization of domestic agriculture, and for the improvement of local farmers' income and raw material quality. We are extremely proud that the Serbian Chamber of Commerce recognized our efforts. We will invest more than 450,000 Swiss francs over the course of five years to reduce our greenhouse gas emissions, strengthen our supply chain and combat climate change. We will continue to apply the principles of this program and other sustainable business practices because it is a sure method to ensure a better life for local communities and long-term development in a world of limited resources", said Renata Matusinovic, Business Executive Officer (BEO) for Food Category for South East Market.
Domestic farmers participating in this program are converting to less intensive soil cultivation and the use of organic rather than chemical fertilizers, thanks to Nestlé's investment and experience, as well as the involvement of external agronomic experts and representatives from the academic community. They also plant cover crops and tree rows as natural windshields to enhance vegetation and minimize soil erosion. GPS is used for soil analysis, and tractors with autopilot controls save time, fuel, and manpower.
As a result of these actions, the soil's organic content and capacity to store carbon improve, and in addition to producing higher yields, the revitalized soil also removes carbon dioxide from the atmosphere over time. Nestlé's ultimate goal is for Serbian farmers to continue using the practices required to preserve the planet once the program ends, and this will also be a requirement for all Nestlé raw material suppliers in the future.
Nestlé Serbia won the Djordje Vajfert Award for the first time in 2021 for its environmental conservation achievements as part of the Nestlé preserves nature campaign.