Construction set to begin
In the month of November, the construction of yet another exemplary architectural office building project located in the Kneza Miloša Street is set to begin. This development called Skyline Omnia will be an integral part of the modern residential-commercial complex Skyline Belgrade. Project investor – AFI Europe Serbia, believes that this functional office high-rise, valued at 73 million euros, will become one of the capital's landmarks.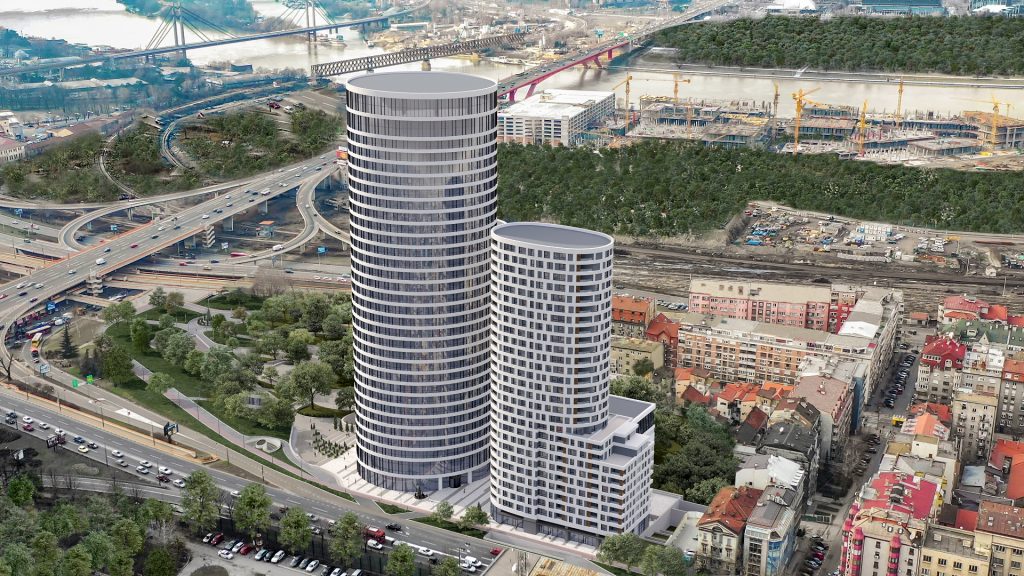 The 132-meter-tall Skyline Omnia will span across 31 floors and 40 thousand square meters. In this business high-rise, elevator waiting time will be cut to the minimum, taken into consideration that the design envisions the installation of 11 fast-moving elevators for employees and visitors. Tenants will be given maximum flexibility in terms of dividing each of the floors to their wants and needs. Varying rental surface areas from 250 to 920 square meters per floor will allow for the most optimal space organization of any type of business venture. This contemporary building is fully equipped with all high-tech devices, sophisticated telecommunications equipment with an elegant entrance hall of double height, and its general characteristics meet the LEED Gold standard.
Lack of sufficient parking spaces in downtown Belgrade is one of the important issues the local business community faces. However, Skyline Omnia tenants will not have to worry about such things, as 479 parking spaces will be available to them, which is a considerable asset in this part of town. In addition, the ground floor is reserved for retail outlets, while every fifth floor will feature an open-air terrace.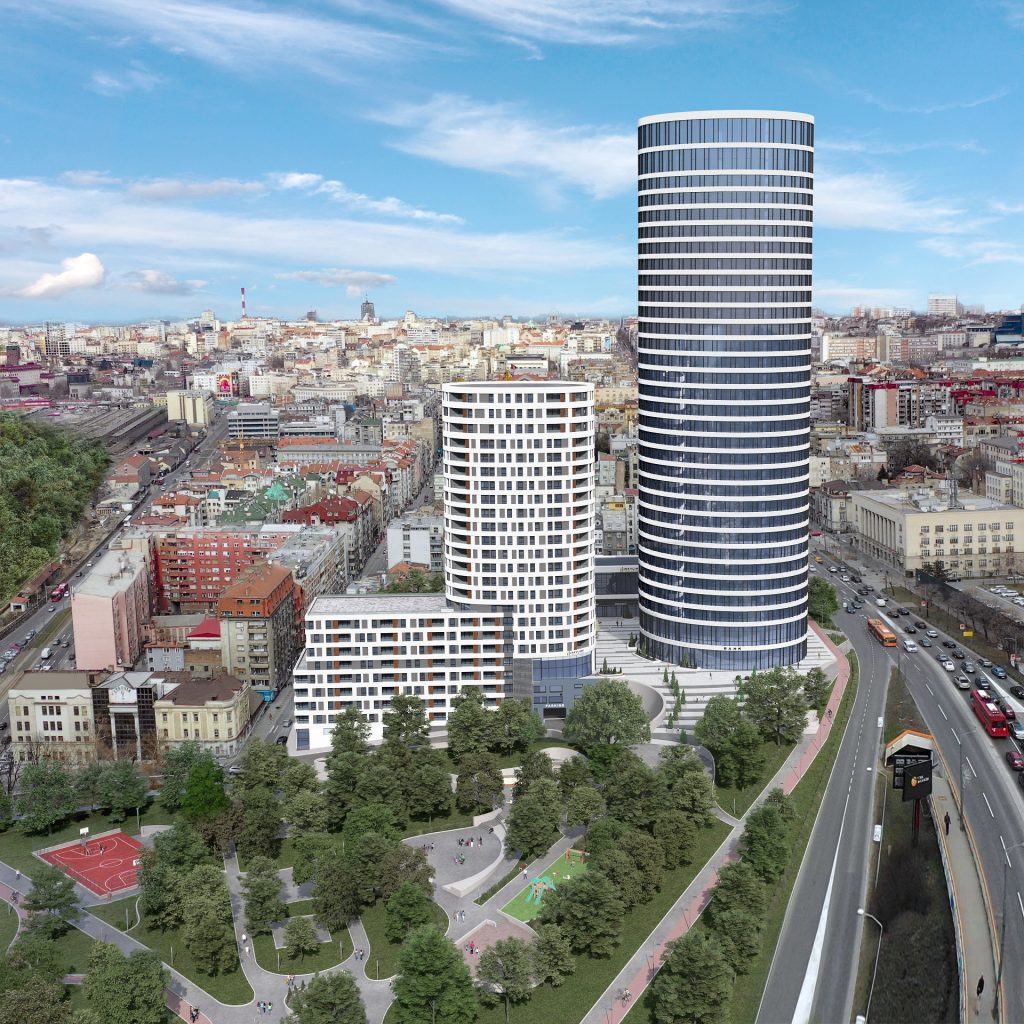 Such a conceptually and architecturally impressive building at a prestigious location represents the right choice for companies seeking a top-notch, high-quality, inspirational work environment. An exclusive rental representative for this unique office tower is CBS International, the leading real estate consultancy in Serbia, which is a part of the Cushman & Wakefield group.