The Austrian company ENGEL is one of the leading manufacturers of plastic injection molding machines and automation robots
ENGEL delivers a system of solutions tailored to customer needs as well as technology based on innovation and energy efficiency. Within "ENGEL Packaging Day ", which will be held on May 17 in Schwertberg, a new Packaging Center will be opened. Participants will have the opportunity to see the latest achievements in the packaging industry, talk to experts from the plastics industry and also tour the new Packaging Center.
Six ENGEL injection molding machines will be presented at the event, and we would like to single out:
ENGEL E-SPEED 420/90 plastic injection machine
Reliable, fast and dynamic plastic injection molding machine – especially focused on constantly high performance in the packaging industry. If you insist on high energy efficiency with plastic injection machines, then this machine will completely impress you, both with its fully electric shut-off unit and its innovative energy recovery system. On ENGEL'S E-speed 420/90 injection molding machine will be shown the production of margarine containers using IML technology. We guarantee the shortest cycle time, material savings and continuously high output.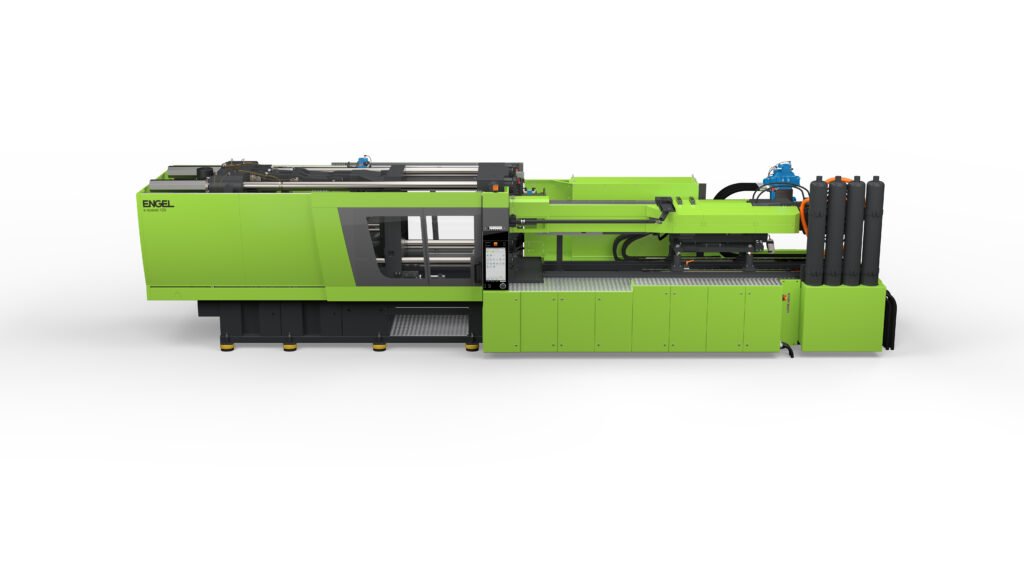 ENGEL DUO 8310/900 SPEED plastic injection machine
The duo speed series of plastic injection molding machines is supported by ENGEL`S concept of productivity and efficiency together with very short cycle times and a large range of closing forces. The new series is available with closing forces from 5,000 to 11,000 kN. The shortest cycle time, paired with maximum flexibility and compactness is perfect for large-volume packaging parts in the packaging industry. The production of buckets with a volume of 30 l and a weight of 720g will be shown on this machine.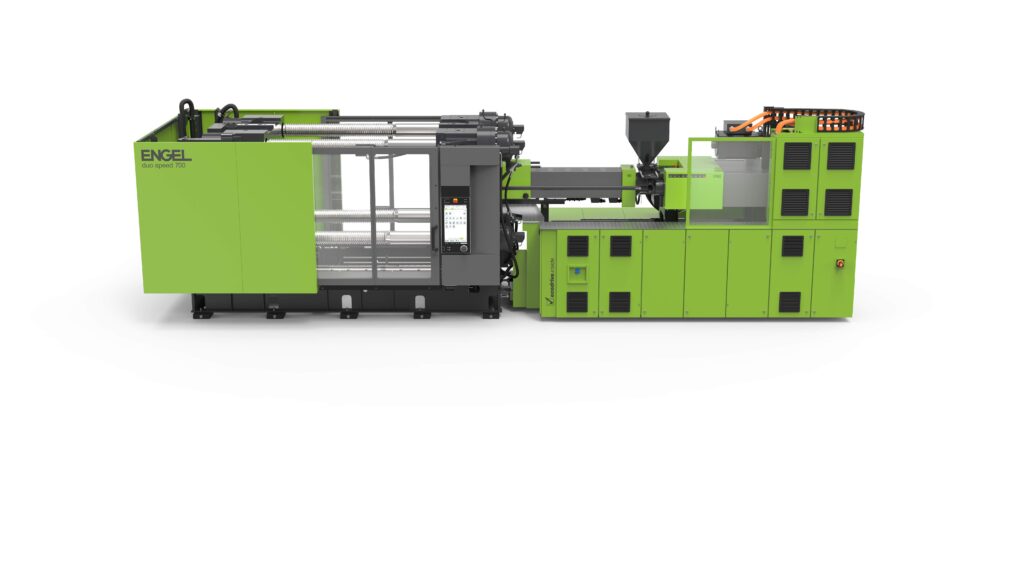 In future, the Packaging Centre will offer the opportunity to test your own mould directly on an ENGEL machine, carry out energy analyses, optimise cycle times and much more.
PARAMETER
E-SPEED 420/90
DUO 8310/900 SPEED
Closing force
4,200 kN
9,000 kN
Injection unit
90
8310
Screw
G16S with shear mixing head Ø 80 mm
G16S with shear mixing head Ø 105 mm
Material
Polypropylene Borealis BJ 368 MO
Polypropylene Borealis BJ 970 MO
Tool
4+4 cavities
1 cavity
Automation
Campetella Side Entry with IML
Viper 40
Cycle time
4.7 sec.
19 sec.
Shot weight
88 g
720g
Digital solutions
iQ melt control, e-connect.24
iQ clamp control, iQ weight control,

iQ flow control, e-connect.24
NEOFYTON is the exclusive representative for ENGEL injection molding machines and industrial robots in Europe (Serbia, Croatia, Bosnia and Herzegovina and N. Macedonia) and Africa (Nigeria Ghana and Cameroon)
Neofyton provides complete services, from design, sales and import to delivery, installation and maintenance of all machines and auxilary equipment that includes the following brands:
ENGEL (Austria) plastic injection molding machines and production robots
WINTEC (China) – plastic injection molding machines
SIPA (Italy) – machines and equipment for the production of PET packaging
PIOVAN (Italy) – auxiliary equipment, grinders, dryers, masterbatch dosing units,  hopper loaders, conveyor belts, etc.
EUROCHILLER (Italy) industrial chillers and cooling systems
TRIA (Italy) – plastic recycling systems and machines
MB CONVEYORS (Italy) – industrial conveyor belts and systems