As of today, Ksenija Karić comes to the helm of Schneider Electric Serbia and Montenegro. Ksenija Karić will bring to the company more than 15 years of experience and expertise at various leadership positions in the energy sector. At the position of the CEO, Karić will replace Dejan Marković, who will assume the position of Energy and Services Director Southeast Europe after four years of managing the company in Serbia and Montenegro. Dragoljub Damljanović, who was Southeast Europe Energy and Services director, has been named to be Smart Grid Sales director Worldwide.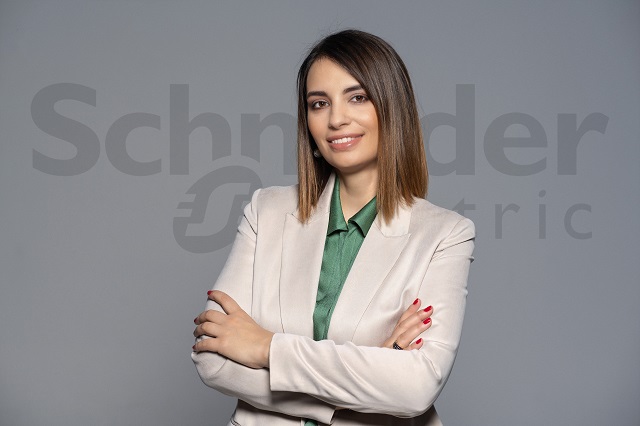 "It is a great honour, as well as responsibility to continue Schneider Electric's successful track record in developing a partner network, access to the end-user market and the entire team of the company operating in the market of Serbia and Montenegro. Innovative solutions in the area of automation and energy management, supreme service to end-users and development of the local economy by expanding the network of local partners will remain our top priorities in the future. We will also continue to focus on creating solutions that will enable large industries and all our users to keep pace with the latest digitisation trends and accelerate growth and operate sustainably with significant cost reduction by using the software from Schneider Electric's portfolio" – said Karić upon the appointment.
Schneider Electric has been operating in the market of Serbia for more than two decades, providing digital solutions in the area of energy and automation, aimed at efficiency and sustainability. Together with its local partners and reputable companies, the company has for years been contributing to the local economy and entrepreneurship, as it supports more than 3000 jobs combined with its partners. Furthermore, Schneider Electric's business strategy relies on establishing new license-based partnerships and transferring know-how and technologies. Around the globe, the company brings the technology that reshapes the industry and transforms cities, with innovative solutions such as the EcoStruxure platform implemented by local companies as well, including the Immi factory in Niš, Elektrovat from Čačak, Nikola Tesla Airport, "Hilton" and "Sheraton" Hotels, Green Heart GTC office building.