Due to the consequences caused by the COVID-19 pandemic, for many businesses the only possibility for growth and prevention of stagnation was the transition to online sales and online channels. Having in mind these challenging times, OTP banka Srbija has prepared an e-commerce solution for small, medium and large enterprises that provides various opportunities and facilitates business activities. The partner of the project is the Mastercard company, which has been working on the popularization of these sales channels for years, using its expertise and innovative solutions.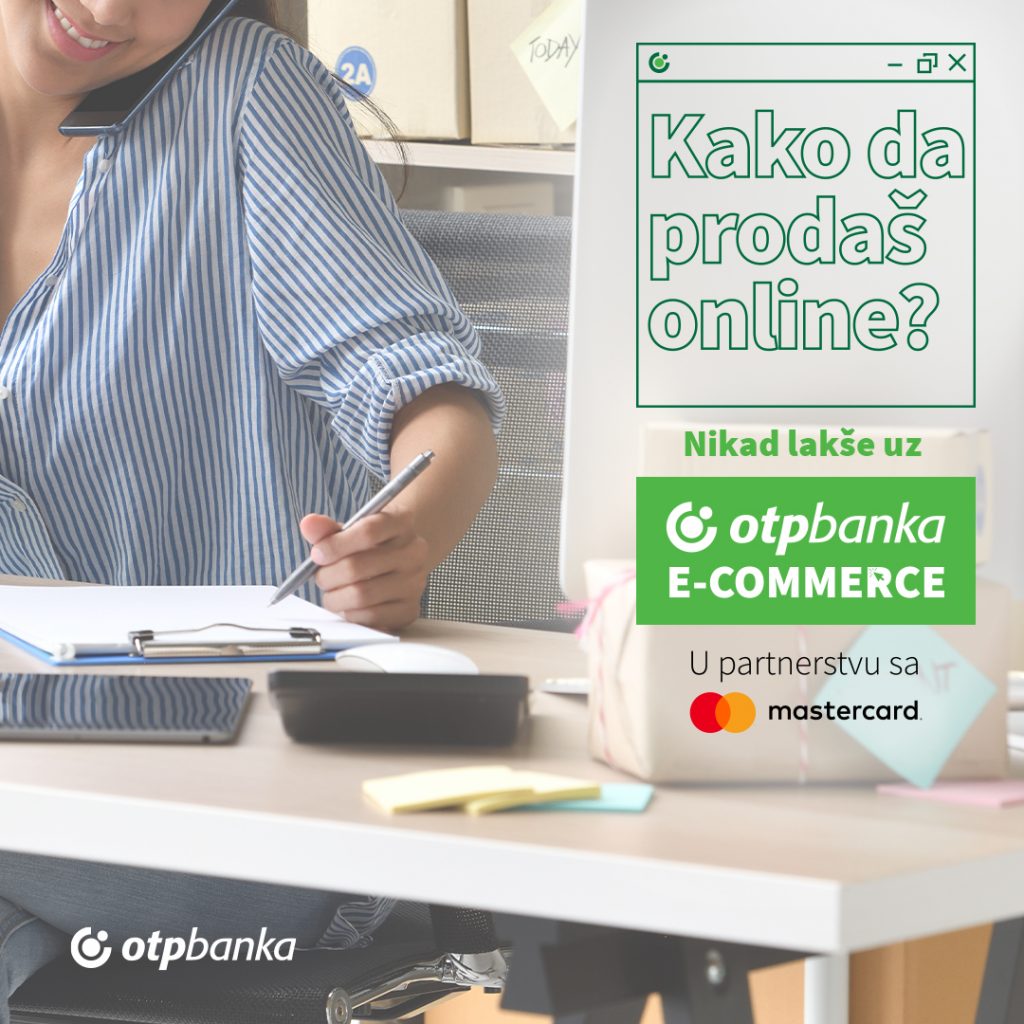 E-commerce offer is intended for those who already have their own webshop but want a better service, for those who do not have their online store or those who want to charge their customers online but do not need a website. With just a few clicks on the Bank's website, it is possible to realize these offers created by OTP banka in partnership with the Mastercard company.
E-commerce enables the online sale of products and services by accepting payments by card on the user's website. The service is automated and available 24 hours a day for customers across the globe, and in addition, the bank provides support during the implementation process, as well as assistance in integrating the system, if necessary.
In addition, the costs of forming and maintaining an online store compared to a classic point of sale are lower, and there are no fixed monthly costs for maintaining the service. E-commerce is a channel that contributes to the image of every brand, and thus positions its users as leaders in the application of modern technologies in the eyes of the customers.
Security guarantee: As additional protection for the seller, the bank has implemented 3D Secure technology, which includes additional methods of authentication of customers – payment card users (Mastercard SecureCode, Mastercard® Identity Check and Visa Secure). This protects the sellers from the potential payment card abuse at the internet point of sale.
Also, in cooperation with its partners Pim.rs, OTP banka has enabled small and medium enterprises to create their own websites or online stores in a quick and easy manner, with a 50% discount.
For more information, please visit the Bank's website.