Serbia has a very diverse offer of groceries, so it is possible to prepare traditional Japanese dishes such as tempura, sushi and others.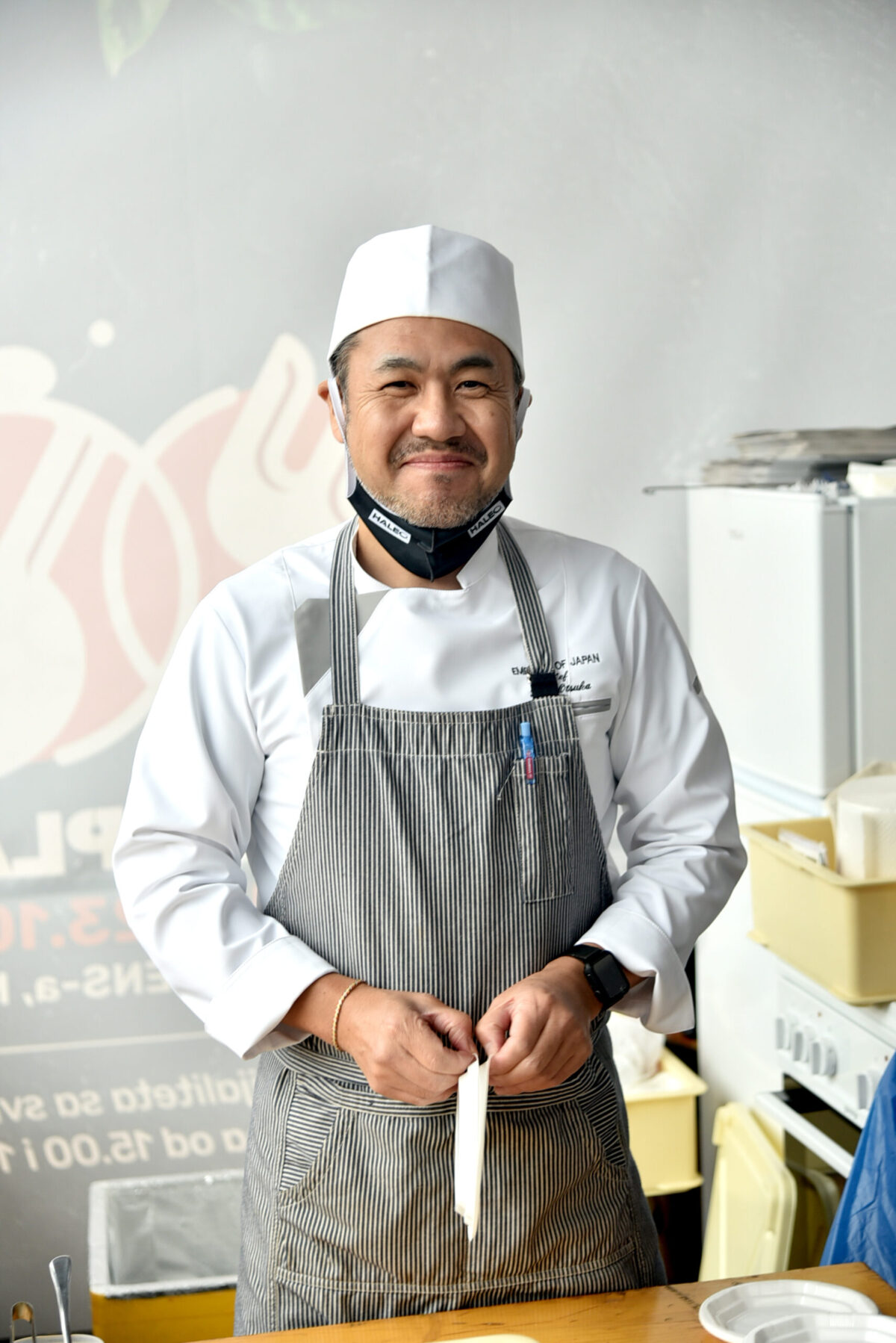 Otsuka Kouki, personal chef of the Ambassador of Japan, H.E. Takahiko Katsumata, specializes in preparing European, and especially French dishes. He also worked as a chef for the Japanese embassy in Turkmenistan, before coming to Belgrade in 2020. He likes to share his recipes on social networks, and when preparing the dishes himself, he always thinks about how to make the best use of local ingredients in presenting the true tastes and charms of Japanese cuisine.
What are the main features of Japanese cuisine?
One of the features of Japanese traditional cuisine (washoku) is the minimum use of spices to get the most out of the taste of the ingredients. Considering that 'washoku' entails "cooking by subtracting", it is a way of food preparation whereby, using as few spices as possible, we get the most out of the ingredients. In contrast, European cuisine is said to be "cooking by adding", where the ingredients are mostly consumed in combination with something else, which is quite the opposite of the Japanese cuisine. I think that Serbian cuisine is relatively reminiscent of Japanese in terms of utilizing the taste of ingredients.
What do you miss the most about your country? Can you find all the necessary ingredients for the preparation of traditional Japanese dishes in Serbia?
Honestly, I can't think of anything that I especially miss. However, if I had to choose, I sometimes think that I would like to relax in a warm soaking tub (ofuro) or go to a hot spring (onsen).
Yes, it is difficult to get the ingredients I need for traditional dishes. However, Serbia has a very diverse offer of groceries, so it is possible to prepare traditional Japanese dishes such as tempura, sushi and others. Besides, there are various ingredients that I can use to reproduce Japanese homemade dishes, so definitely try to prepare them yourself.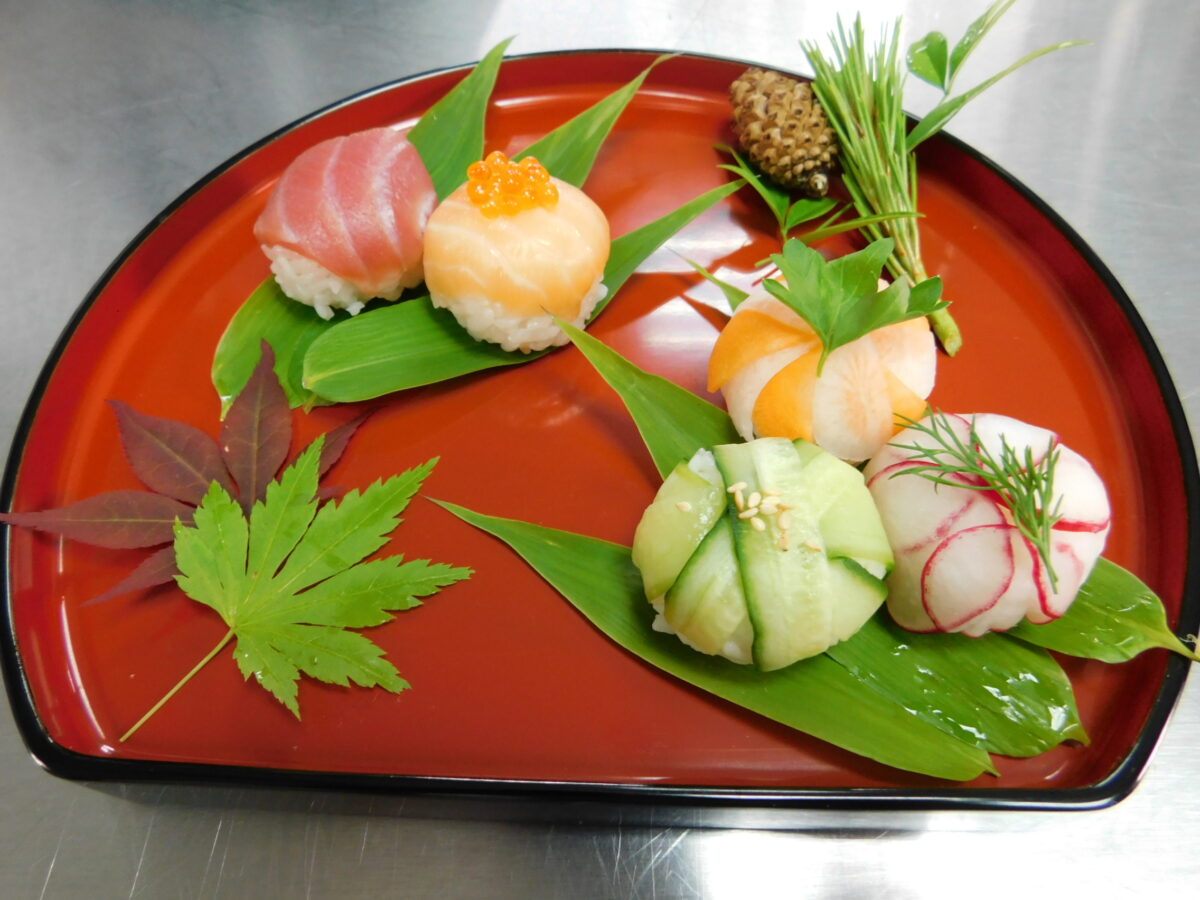 Do you like Serbian cuisine and what is your favourite Serbian dish?
When I first came to Belgrade two years ago, the first thing I tried was a pljeskavica. To this day I clearly remember my shock when I tried it. It was something like a simple bread and meat sandwich, but it was so succulent. I was amazed at the taste I hadn't had a chance to try before. I felt that there was something similar to Japanese cuisine in that one dish, which is simple, but which also draws juiciness from all the ingredients.
There are many other dishes, but if I had to choose something standard, I would definitely go for mućkalica, burek, and one of my favourite desserts, Tri Leće. I think that the food in Serbian restaurants is certainly very tasty, but the meals that are prepared in Serbian homes are exquisite. I had several opportunities to be treated to your homemade dishes. I was delighted with their taste, which could be compared to the dishes prepared by professionals.
What do you think of life in Belgrade? Did you manage to visit some other places in Serbia and what would you recommend to your friends to see here?
I have no objections and I have a fulfilled life here. People from Serbia are nice to foreigners. I really don't remember any inconvenience I encountered. I live very comfortably.
To attend an event, I went to Novi Sad and later to Smederevo, a little further south. I would like to discover new things and visit other parts of Serbia in the future.
There are many I could recommend, but, since Serbia stands out in Europe as one of the countries with magnificent nature, its natural attractions would certainly be one of my recommendations. Furthermore, I love drinking wine, so I would advise you to visit Serbia's wineries, where you can try not so expensive, but very tasty wines. Oh, I almost forgot to mention pljeskavica. Do not miss out on it!