Ambipak, a magazine about packaging, and the Serbian Chamber of Commerce are organizing the Conference "Packaging Tailored to Nature and Sustainable Development", which will be held in Belgrade on October 4, 2022.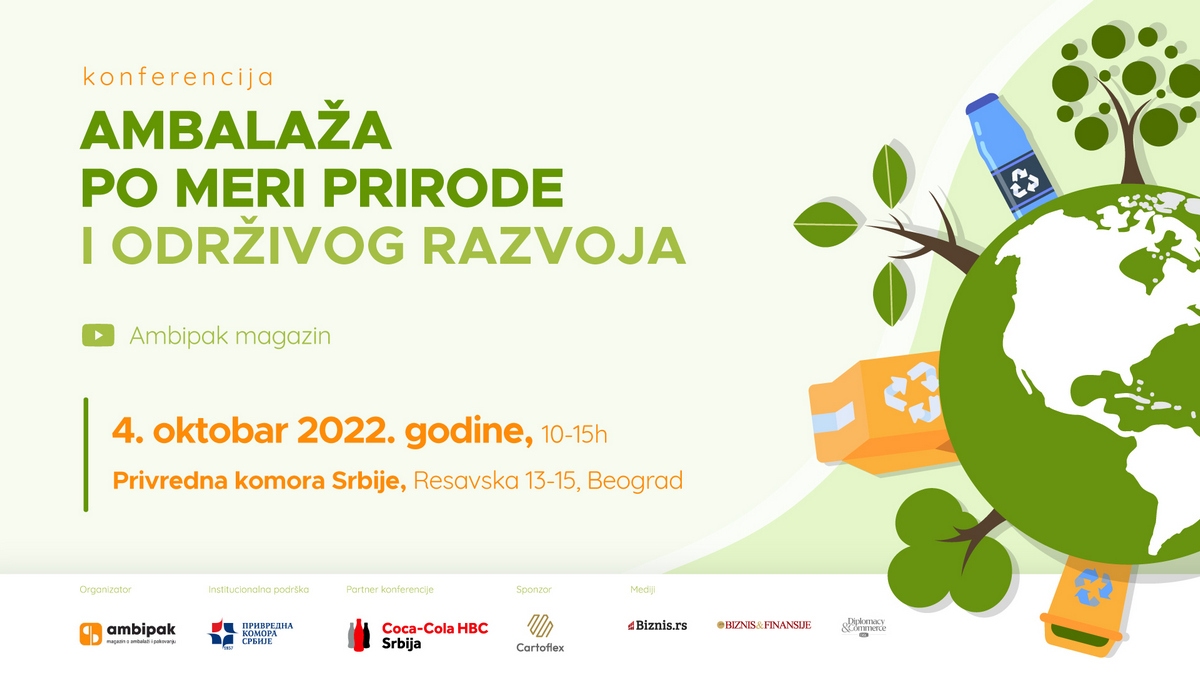 This is the second conference dedicated to packaging and environmental protection.
Topics that the conference will deal with:
How to reduce packaging waste and the harmful impact on nature and people through changes in packaging and the responsibility of companies?
The transition of the packaging industry – to preserve both nature and the economy
Impacts of sustainability, digitization and e-commerce and other macroeconomic trends on the packaging industry
Which materials are most suitable for recycling? Is plastic to blame?
Packaging design tailored to nature
Innovative technologies, machines and equipment in the packaging industry reduce the harmful impact on the environment and human health
Responsible management of packaging waste: state-economy-citizens in the chain of responsibility for the correct disposal of used packaging
How important is it, and how to educate the general population?
The conference will be broadcast directly via the Ambipak YT channel. The registration fee for visitors is free.
Click here for more info about the conference.