A glamorous event dedicated to style and elegance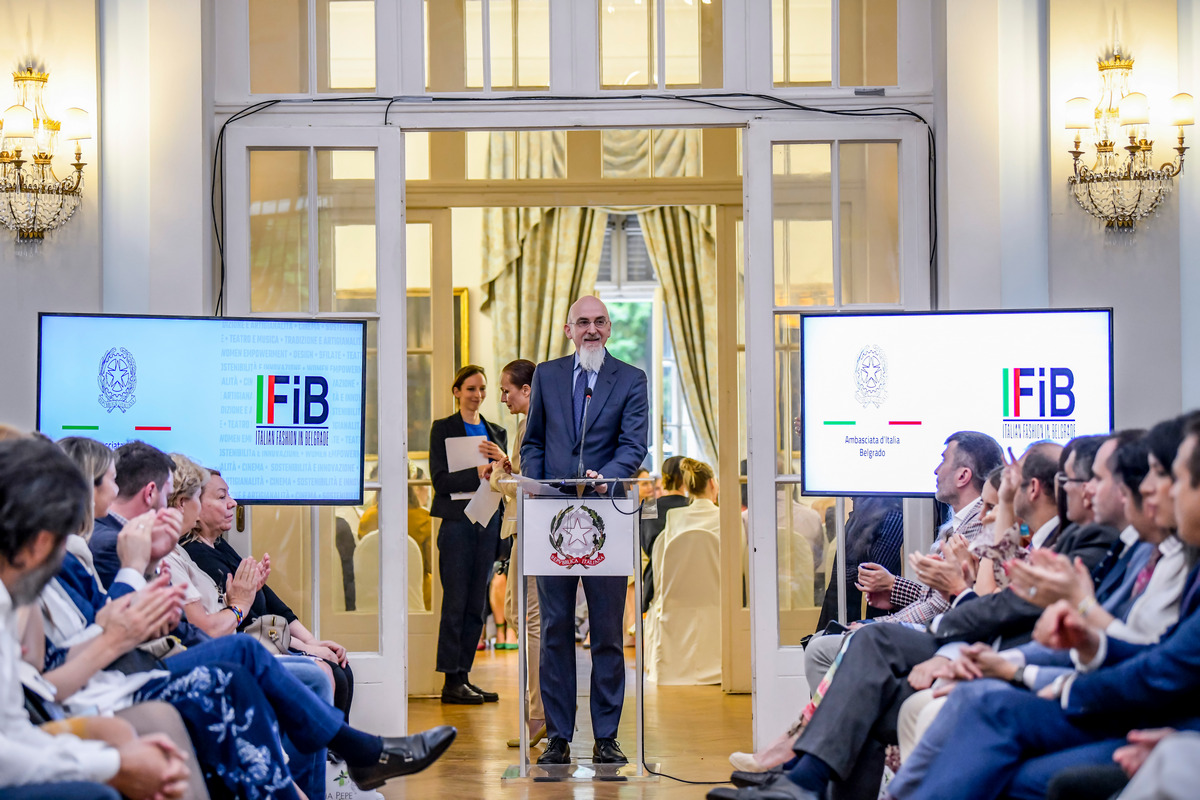 More than two hundred and fifty guests attended the spectacular fashion show of the PATRIZIA PEPE brand, which took place on May 25 at the residence of the Italian ambassador in Belgrade. This glamorous manifestation, organized by the company "Fashion Company", the agency "Fabrika" and the Italian embassy, attracted numerous distinguished guests from the diplomatic corps, business, and public life.
Before the start of the program, the attendees were addressed by Vesna Mandić, the owner of the agency "Fabrika", the Italian Ambassador H.E. Mr Luca Gori and Manja Babović, marketing director of "Fashion Company". They warmly greeted all the participants and expressed their pleasure to be part of the traditional "Italian Fashion in Belgrade" event.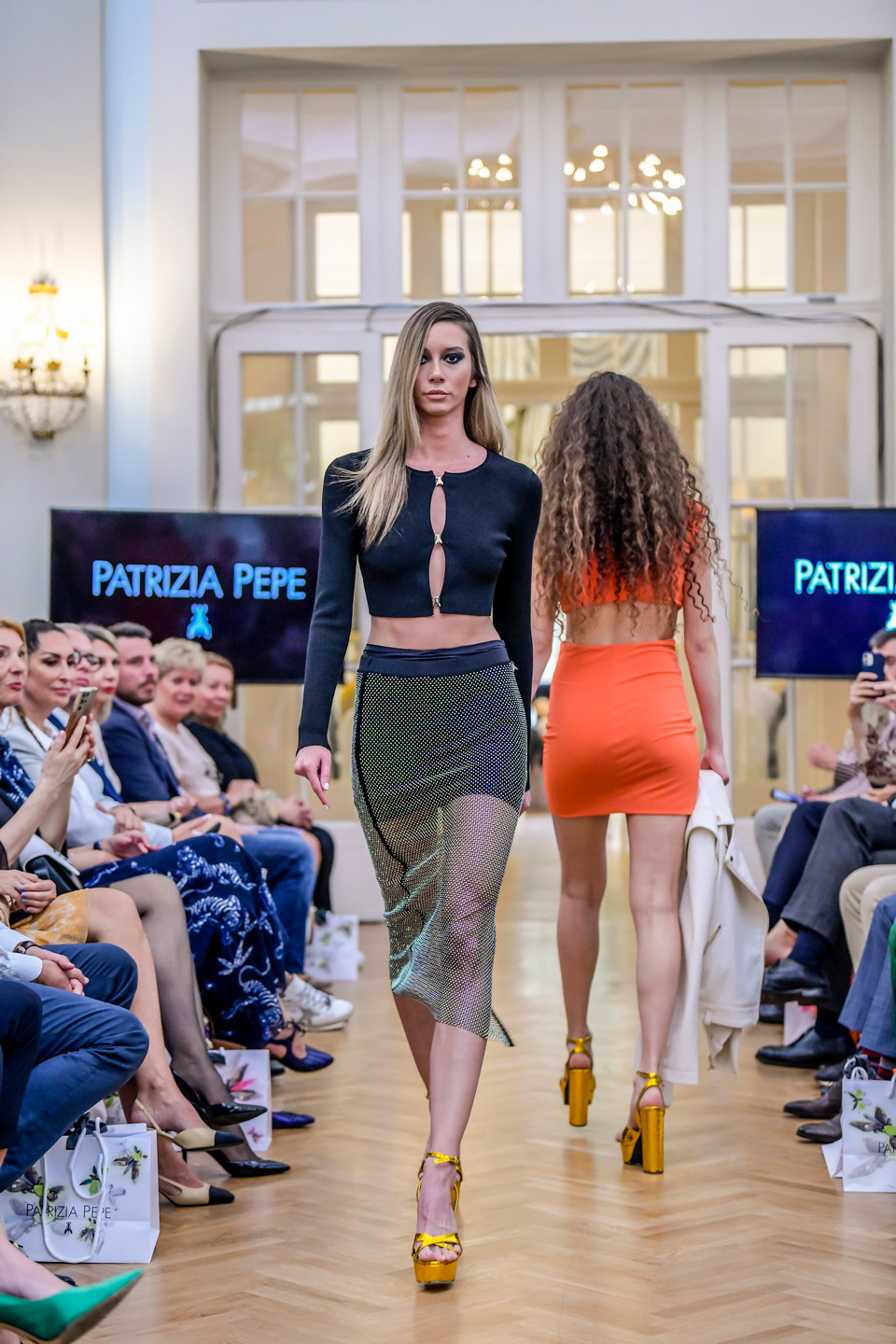 The PATRIZIA PEPE spring/summer collection was a real fashion treat and the audience cheered excitedly all the models during the fashion show.
Recognizable for its minimalist aesthetic with a twist, the Italian brand PATRIZIA PEPE has deservedly gained cult status after almost three decades of existence on the world fashion scene. The models are intended for confident women who truly enjoy fashion, and the trademark of the Fly brand has become a symbol of impeccable quality woven into every piece.
The new collection is dominated by striking colours, flowing cuts and lighter materials that provide a special charm on warm spring days. With the metallic shades that have become the main assets of the spring wardrobe, the key pieces feature attractive geometric slits, created to subtly highlight the silhouette.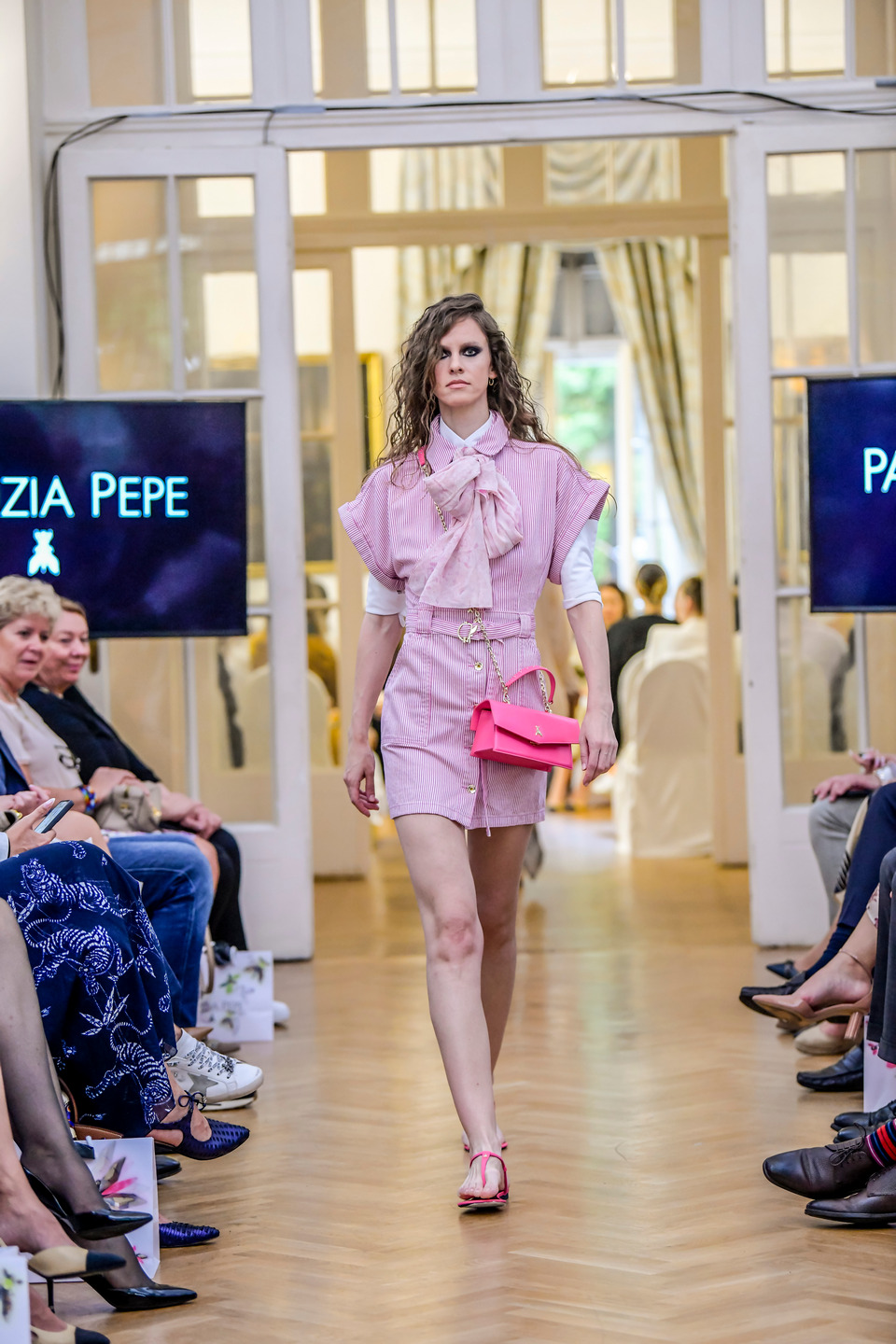 After the fashion show, the guests enjoyed a cocktail and wines from the "100 Women" and "Gorda" wineries.
Jelena Milovanović for Vis-à-vis, "Golden Rose", beauty studio "Jasna" and hairdresser Bojan Nastasić took care of the impeccable appearance of the mannequins.
Sponsors of the fashion show: LUŠTICA BAY, GORDA and Hotel REGENT PORTO MONTENEGRO.