Have you tried the new Jacobs…Turkish…coffee? No no, you're not mistaken, although it's known for its quality instant coffee and popular jars, Jacobs recently launched a traditional coffee on our market for the first time. Specially designed to fit the taste of Serbian consumers!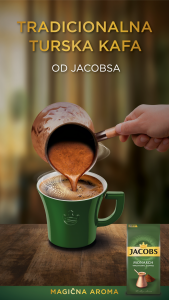 Jacobs has thoroughly investigated the flavour profile that is present on our market and, accordingly, made this completely new mix of the best quality coffee beans. Traditional Turkish coffee and Jacobs quality.
We all know what this black magic drink means to our fans who drink their first morning coffee, have coffee with friends, enjoy its aroma and taste after lunch or dinner, at home or outside. In the name of these small but important pleasures, Jacobs offers us a new Traditional Coffee – the finest mixture of Arabica and Robusta coffee made by the slow grilling of grains, which contributes to the rich aroma and taste of coffee. This process is also not fully automated, as Jacobs experts determine when the roasting is done. Which only means that nothing is left to chance. Traditional Jacobs coffee can be found in 3 packages – 100 g, 200 g and 500 g in all major shops throughout Serbia.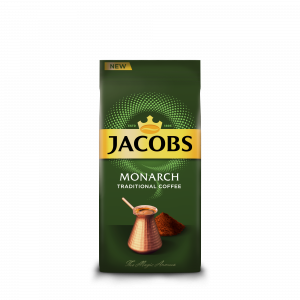 Try it and see for yourself. Taste the pleasure of enjoying small but important moments with Jacobs traditional coffee, which turns your ordinary moments into magical ones. Treat yourself and your cezve.