Cushman & Wakefield CBS International branch in Zagreb provides clients with the benefits of a global network and local experience in the Adriatic region.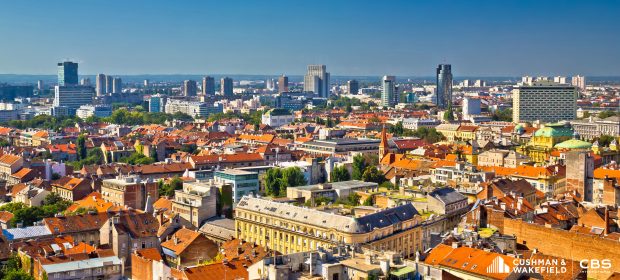 The leading global real estate services firm Cushman & Wakefield has extended its exclusive cooperation with CBS International to position itself in the Croatian market, expanding its wide array of integrated property services to one of the youngest EU countries. In addition to meeting international expectations and respecting local demands in all key areas of services, Cushman & Wakefield already covers regional markets of Serbia, Macedonia and Montenegro, providing advice to property owners, investors and tenants on all aspects of their real estate strategies.
On the occasion of the opening of Cushman & Wakefield CBS International office in Zagreb, Regional Managing Director of CBS International Dragan Radulovic said that this is the right moment to enter the growing real estate market in Croatia.
– Our successful cooperation over the recent period with Cushman & Wakefield, a leading global real estate services firm, certainly brought good results, which is why the goal to expand to the neighbouring countries came as a logical next step. A common vision of regional expansion represents the platform for applying best practice from international markets in more than 70 countries. I do not doubt that we will offer an even better service together in the upcoming period, as a large number of our clients operate in all former Yugoslav republics, which imposes the task of responding to their needs with equal quality.
Director of Cushman & Wakefield CBS International for Croatia Predrag Tutic pointed out that he expects much greater activity in the Croatian real estate market in the following period.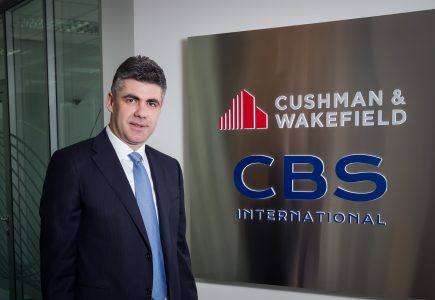 – The Croatian real estate market is attracting notable investments, while the growing consumption, tourism and economic growth further encourage international players to expand their businesses in Croatia. By combining our local knowledge with international experience and professional cross-border support of a global leader, we will satisfy all the needs of clients in the field of real estate and help them improve their business goals.
Cushman & Wakefield is one of the three leading global real estate companies with 51,000 employees in more than 70 countries and revenue of 8.2 billion dollars. The leading real estate consultancy CBS International is undoubtedly the leader in the Serbian real estate market with a portfolio of over 1,500 domestic and international clients and exclusive representation of over 30 projects in all real estate market segments.