Today, the University Business Academy comprises eight faculties and aims to become a reputable institution in terms of education and research in all five scientific fields
In honour of the University Business Academy's two decades of operations and successfully educating students, we spoke with the University's Rector, Professor Marko Carić, PhD, about the University's activities, curricula, changes and plans.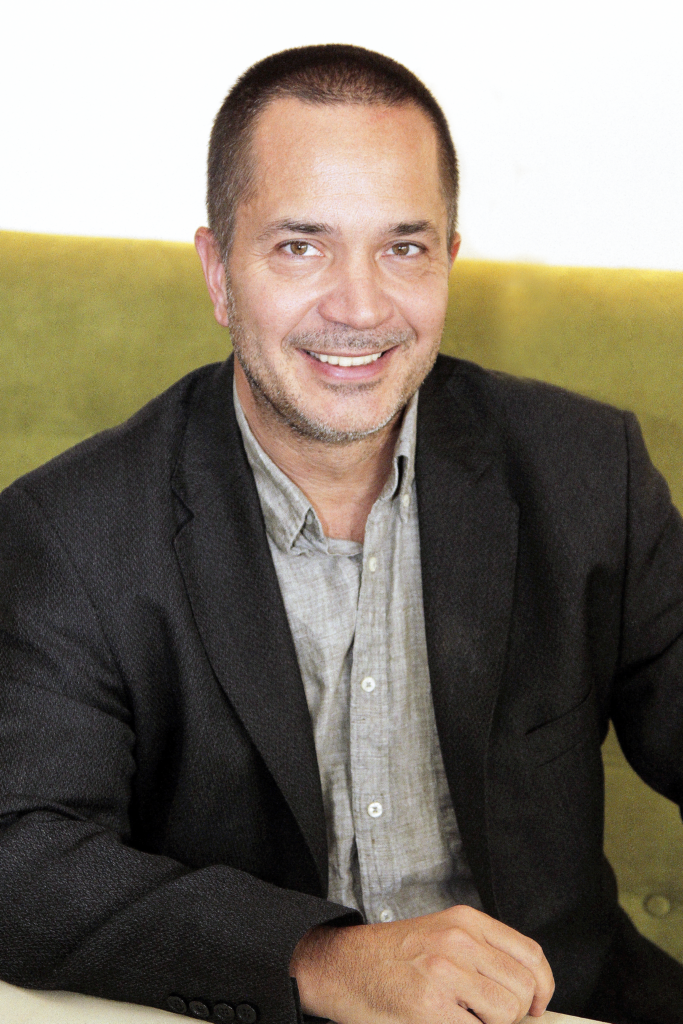 The University Business Academy in Novi Sad is the first privately accredited university in Vojvodina. Could you give us a short retrospection of the University's last 22 years? 
We are very proud of everything we have done in the last twenty-two years. First of all, we have built the name, identity, brand and image of our University based on a creative and proactive approach. If we look at the first years of the University Business Academy and the University as it is today, we can notice a big difference. It is not just about the received accreditations, but also about significant figures, such as the number of students, projects, papers cited in the SCI list of journals and many more. Today, the University Business Academy comprises eight faculties and aims to become a reputable institution in terms of education and research in all five scientific fields, while insisting on the personal integrity of each student, teamwork, effective communication, ethical behaviour, and all that coupled with a proactive approach in terms of the necessary and occasional modifications of our curricula with the view of aligning them with the current social changes.
The University provides a wide and flexible range of high-quality curricula. Is there a plan to expand them?
We have all the means for further development and expansion. We plan to accredit study programmes in the English language and maybe even have a joint study programme with some of our partners around the world. In the last few years, we introduced several study programmes at all study levels; some completely new and others improved and updated. So, we are constantly expanding our already wide variety of study programmes and improving them to follow the current development of science and technology and to be synchronized with labour market demands.
Cooperating with businesses and international cooperation are very important factors in the University's development. Could you tell us more about that?
We have been constantly trying to improve our operations by adding new activities, anticipating our compatibility with the environment, and connecting as successfully as possible with countries in the region to build a small, but flexible and efficient system that meets all the requirements of the today's higher education, scientific and practical work, while at the same time, considering and respecting the wishes of our students.
---

"The Alumni Club, which exists at all our faculties, is another validation of a job well done"

---
We have been engaged in all fields of work – from education and science to cooperation projects with international institutions and universities in the country and abroad. Not only have we managed to establish excellent contacts and cooperation with them, but we are constantly improving and developing them. It is really difficult to single out the ones we are the proudest from a vast variety of activities, but we are confident that we did our best to establish and develop international cooperation and good relations with others – individuals and institutions alike.
The University provides complete support to the students and is developing the Alumni Club. What kind of support can students expect to receive from the University?
The Alumni Club, which exists at all our faculties, is another validation of a job well done and of completed education and training, because we have many excellent colleagues who have proven their worth in their jobs, are valued and occupy high positions in their work and profession they perform. We will develop this segment even more in the coming period because we, like the most prestigious universities in the world, are proudest of the professional results and careers of our former students. A large number of our students get a job after graduation and start building their careers with real knowledge and skills that are in demand in the market. For those who continue pursuing higher levels of education, we offer the opportunity to continue with their education and see all the advantages and disadvantages of working while studying. The decision is definitely up to them.
We are here to support and guide them in all processes, both educational and scientific. When our former students are faced with a seemingly insurmountable obstacle in their career development, the University's doors are always open to them and they will always be able to reach our professors for support, advice, new information or knowledge.
You also have a lot of additional extracurricular activities, such as forums and guest appearances. What plans do you have for the coming period?
In the following weeks, we will have a few activities which are very interesting for high school graduates and our students. There is a competition for students and high school graduates called Lex Libertas where the competitors are supposed to write an essay. The best three essays in both categories will be awarded. We are also very excited about the annual oratory competition which has been held at our Faculty of Commerce and Judiciary for more than a decade. In late May, we are going to have a final event and award ceremony for the FILMić national short film competition at the Faculty of Economics and Engineering Management. Besides competitions, we also hold a vast number of specialized courses for our students, alumni and third parties that are interested in expanding and upgrading their knowledge.
---

"We have built many bridges and we have adhered to principles from which we do not give up from day one, so we are following the known patterns which have proven to lead to success"

---
For the next school year, we are planning to have very interesting guest lecturers, because our plans for the past two years were disrupted by the pandemic. So, for the next year, we hope that we can realize all the events that were disrupted and add some new topics that emerged as very interesting for our students and the general public.
The university manages to keep up with all the changes and challenges associated with higher education in European countries. What does this mean for the University's students?
The study programs at the University Business Academy are modernly conceived and I think that they provide every student who completes them with enough knowledge to engage in the activity for which they were educated. The knowledge they acquire through studying enables the students to find a job and develop a career. Of course, not everything can be learned in college, nor can students be educated at once, for a lifetime. Science and technology will develop and no one can be trained during their studies for the next forty years. Students receive the basic fund of knowledge they need to get involved in the work process. The programs are focused on the needs and the demand of the market, and the learning system is such that students learn "how to learn" in the coming years and decades and constantly innovate their knowledge following the requirements of time and market. Thinking that once acquired knowledge at the faculty will always be relevant is a great delusion, and our professors will certainly not deceive our current or future students – on the contrary, they will reveal the magnificent beauty of lifelong learning and provide tools to guide students through learning.
You are dealing with new challenges and growth opportunities face on. What are your plans?
We have built many bridges and we have been adhering to principles which we held onto from day one – that is following the familiar patterns which have proven to lead to success.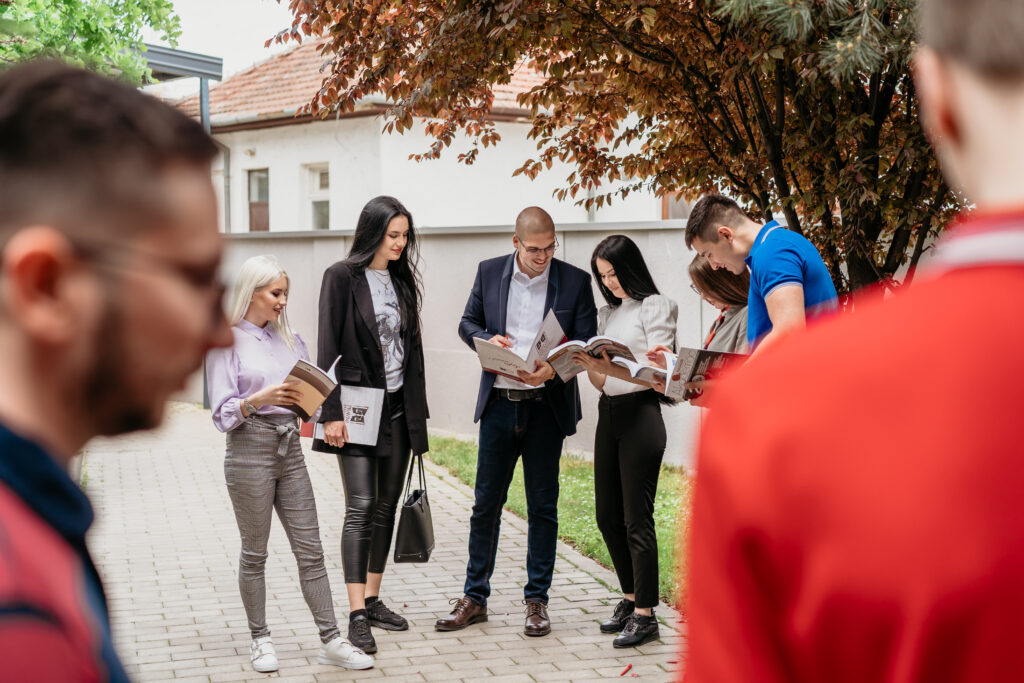 We do not compare ourselves with others; we are competing with ourselves. We try as much as possible to develop and get involved in domestic and international educational trends, give as much as possible to our students and be a quality partner and representative of higher education. The University Business Academy is one of the few such institutions in the country that has not experienced a decline in the interest shown by new students. This is due to the continuous effort invested by all our employees into contributing to the University's growth and development, both domestically and internationally, to use every opportunity for progress and steer clear of repeating the same mistakes. We are highlighting new goals and creating new dimensions as evidenced in our University's motto – "Satisfied desires are not a motive enough!" The University Business Academy is constantly leading the way. For us, stagnation isn't an option in any field or at any time. We plan to develop and progress at an even faster pace than we did in the past because we know that we can do that in the future too.