In the organisation of the Embassy of Italy and the Fabrika Agency, last night in the crowded Residence of the Italian Ambassador, His Excellency Luca Goria, in compliance with epidemiological measures, a fashion show of Renato Balestra's new brand, "BALESTRA," was held, which was founded by his daughters Federica and Fabiana and granddaughter Sofia.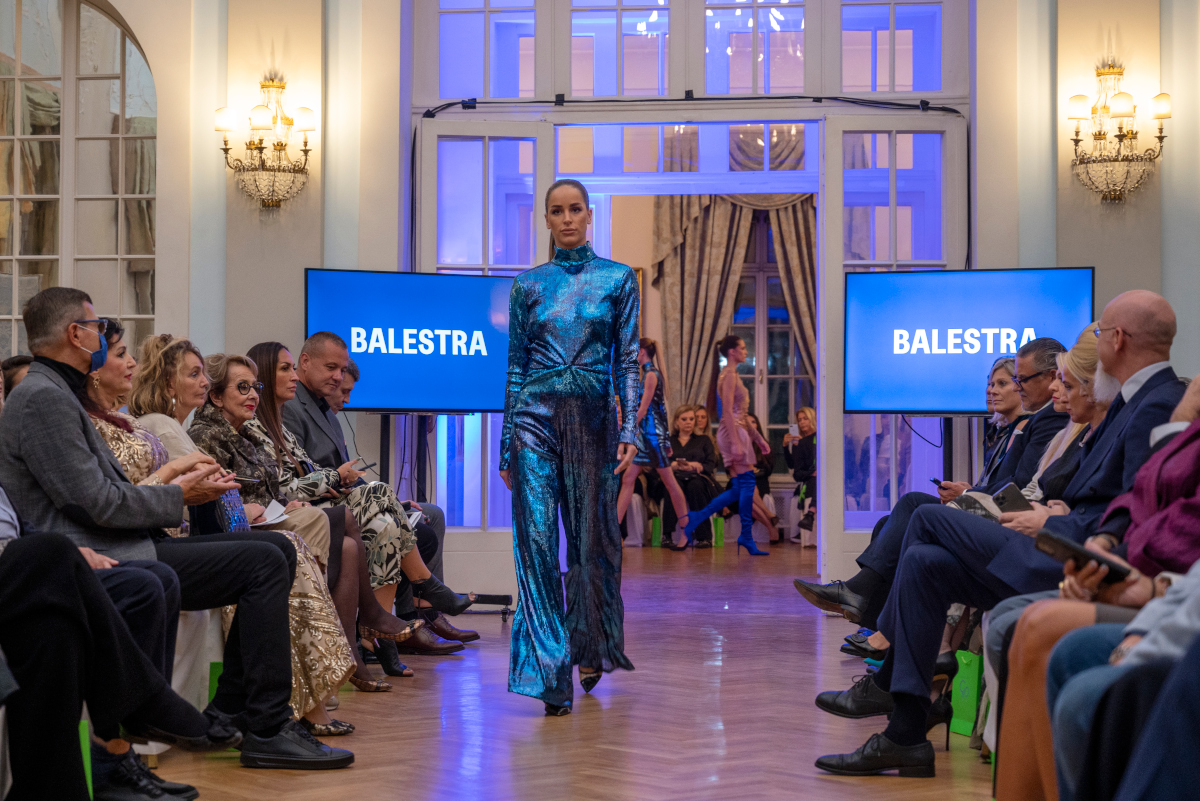 The Reload collection for the fall/winter 22/23 season was shown at the show. At the end of the show, six selected fairy-tale high fashion models by Renato Balestra were shown, after which Federica Balestra bowed and addressed the audience with huge applause.
The surprise of the evening was the opera diva Jadranka Jovanović, Renata Balestra's friend and his favourite "Cinderella", who performed two opera arias and opened this exceptional fashion event in the most beautiful way possible, which was attended by numerous media, celebrities, Ambassadors and other distinguished guests who made this evening special with their presence.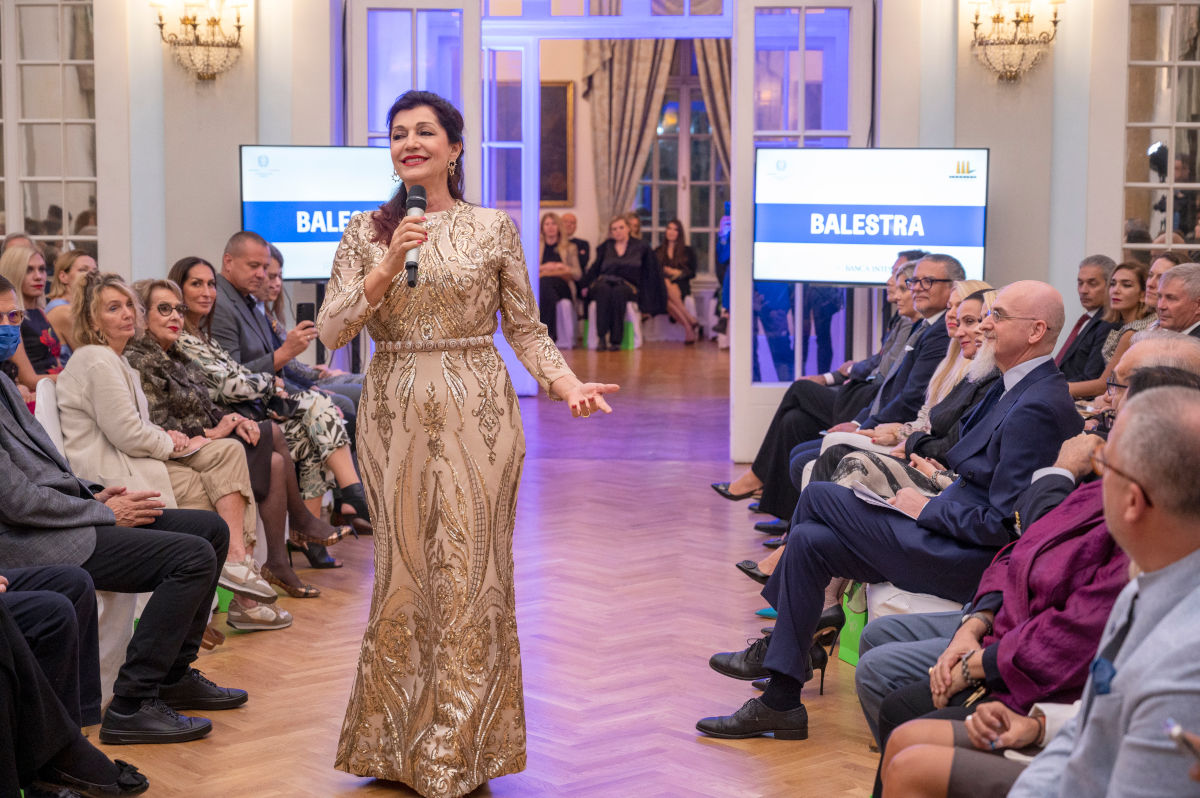 The revue was supported by Banca Intesa, Schweppes, Regent Porto Montenegro Hotel, IICE (Italian Cultural Center in Belgrade) and Zepter hotel.
At the end of the program, the guests enjoyed and socialised at a cocktail party where, among other things, sweet products from Stamevski, wines from Zvonko Bogdan winery and Italian wines imported by Dan company, Schweppes, Rosa water and Gorda brandy.
The Golden Rose Serbia team and the Jasna salon took care of the care and make-up of the models, and the Versailles beauty salon took care of the hairstyles.