The fourth edition of NEM is the perfect place for television, production, marketing, IPTV, satellite and cable distribution companies to do good business in a relaxed atmosphere, says Sanja.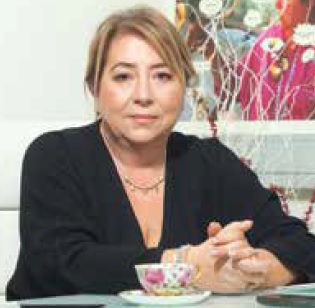 New Europe Market (NEM) is an annual media event currently held in Dubrovnik (14th-16th June) that brings together prominent members from the media world to meet and discuss industry matters in the beautiful surroundings of Dubrovnik. In this interview, Sanja Božić-Ljubičić, NEM's CEO, speaks about interest sparked in the fourth edition of NEM among professionals.
The fourth edition of NEM is just around the corner. How do you see the future development of New Europe Market?
— I am very happy with the way things are going. As I always say, a project like this needs three to five years in order for it to be recognised. And here we are with the fourth edition right ahead of us, and with the response as big as  ever. There are more companies and participants than ever before and what makes me very happy is the fact that there are more companies from Central and Eastern Europe – the regions which NEM is focused on.
READ MORE IN OUR PRINTED EDITION. SUBSCRIBE NOW AND GET YOUR OWN COPY OR READ IT ON MAGZTER.