Sberbank has released its Annual consolidated IFRS financial statements for the 2018.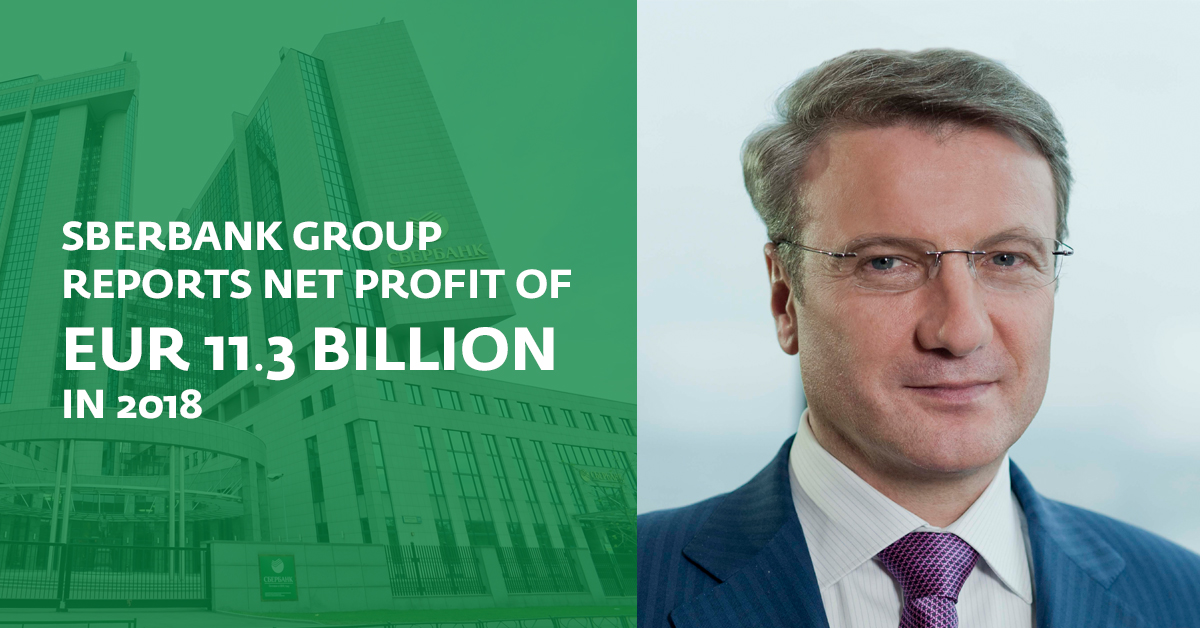 "2018 was an important year for Sberbank. Not only did we report a record net profit and reach a Return-on-Equity of over 23%, we also successfully completed the first year of the execution of our Strategy 2020. Furthermore, we embraced the ambitious challenge of carrying out our technological transformation. We completed the revision of all major IT initiatives, hired experienced IT experts, radically redesigned our production process, and integrated our businesses with IT in order to develop our platform. We learnt to implement changes faster, improve our processes and products faster, making them more convenient and time-saving for our clients. Yet we have a long way to go in perfecting client experience, introducing new services to the Sberbank platform and developing new skills among our team in order to build a data-driven company with a high level of collaboration. The achievement of our strategic goals is the key to our confidence in facing external challenges and to providing for the sustainable growth of shareholder value." – state Herman Gref, Chairman of the Executive Board, CEO.
The 2018 Financial Highlights:
The Group net profitreached RUB 831.7 bn, up by 11.1% compared to 2017
The Group earnings per ordinary share (EPS) from continued operations came at RUB 38.13 per share, up by 15.4% compared to 2017
The Group annualized return on equity (ROE) reached 23.1%, while the Group annualized return on assets (ROA) reached 3.2%
Net fee and commission incomeincreased by 18.1% y/y to RUB 445.3 bn
The Group loan portfolio(includes loans at amortized cost and at fair value) increased by 16.5% to RUB 21.1 trn. Retail loan portfolio increased by 25.0%, up to RUB 6.8 trn, while corporate retail loan portfolio expanded by 12.9%, up to RUB 14.3 trn.
The 4Q 2018 Financial Highlights:
The Group net profitreached RUB 176.2 bn up by 2.2% as compared to 4Q 2017, and the Group earnings per ordinary share (EPS) came at RUB 8.4 per share
The quality of the Group loan portfolioimproved: share of Stage 3 and POCI loans came at 8.1%, showing a decrease of 0.3% compared to 3Q 2018
Client deposits portfolioincreased by 5.1% up to RUB 20.9 trn compared to 3Q 2018 with retail deposits up by 7.1% and corporate deposits – by 1.6%.