Teodora Nikolikj Takes the Crown with 'Crimson' Cocktail at the Regional Finals in Belgrade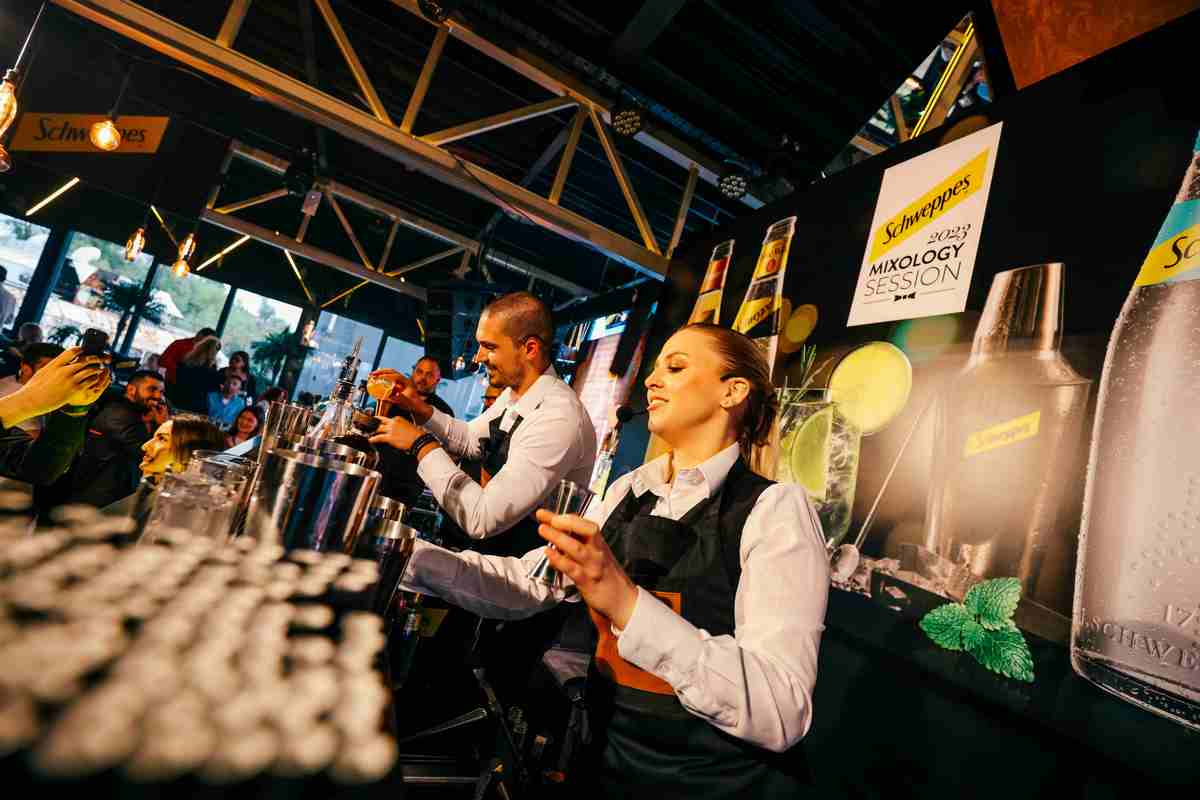 Belgrade, May 22, 2023. – Experience, exquisite taste, and creativity were shared by 26 bartenders from Serbia, Montenegro, and North Macedonia, at the final evening of the "Schweppes Mixology, cocktails with character" competition. The contestant's task was simple – to create a delicious and unique cocktail with the mandatory use of one of the flavors of the famous Schweppes brand of sparkling drinks – Bitter Lemon, Tonic Water, Tangerine, or Pink Mixer Style.
The title of the best cocktail master went to Teodora Nikolikj from North Macedonia, whose drink called Crimson had a refined taste in combination with Schweppes Pink Mixer Style and different aromas of homemade syrup, cranberry powder, and cranberry chips. Anja Jurić took second place in the creation of a cocktail that makes a difference, while Vanja Golovski took third place.
After four years of competition through which more than 200 bartenders from Serbia participated, this year "Schweppes Mixology" took on a regional character, and bartenders from all over the participating countries fought for the place of the best cocktail master.
"We are happy and proud that now the traditional competition has become regional, and it is also a great pleasure to see that year after year more and more bartenders apply to be part of our story. We started with 15 bartenders in the first year, while in this year's competition, we had over 100. We are trying to constantly improve the HoReCa community, and this competition is a good indicator of the joint work of cocktail masters and the Coca-Cola system", said Aleksandra Todorović from the Coca-Cola Company.
The winner of this year's competition, Teodora Nikolikj, pointed out that Schweppes Mixology represents an opportunity for her to create a space for development, and added that it was a special honor for her to take first place as a representative of North Macedonia at the final competition in Belgrade.
The three best bartenders won a trip to the "Rome bar show 2023", a luxurious Schweppes set for cocktails, and will have the special honor of having their cocktails included in the top 50 HoReCa locations in Serbia.