A joint event on agency employment was organized in cooperation with the Slovenian Business Club, the German-Serbian Chamber of Commerce and the Chamber of Italian-Serbian Businessmen, as well as representatives of the Ministry of Labor, Employment, Veterans' and Social Affairs and Law Office Jankovic Popovic Mitić.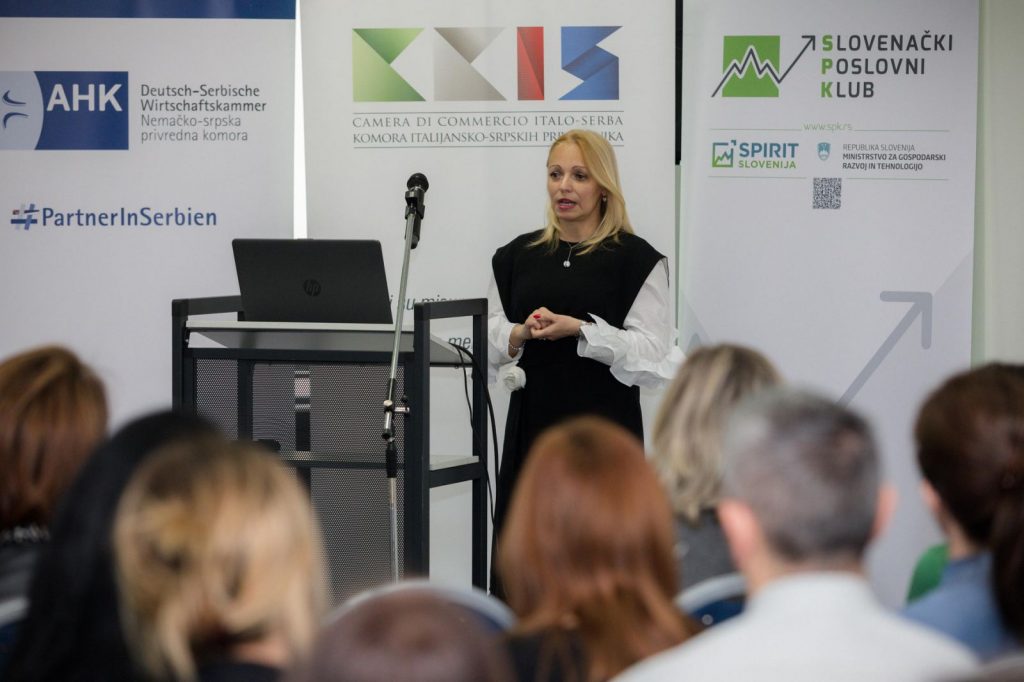 Jelena Nikolic, partner in the law office Jankovic Popovic Mitic, presented the provisions of the Law on Agency Employment that refer to the procedure for determining a comparable employee, the actions of the beneficiary employer in the case where a comparable employee does not exist within the company of beneficiary employer, as well as the obligations and  responsibilities of beneficiary employers and agencies.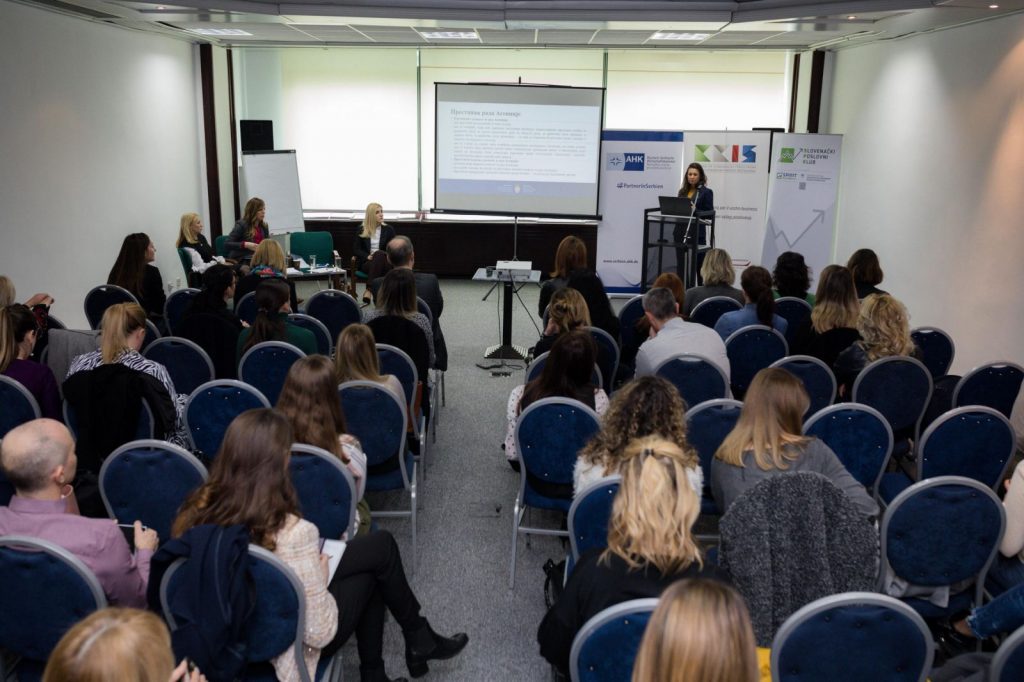 Bojana Stanic, State Secretary, as well as Snezana Bogdanovic, Head of the Department for Normative and Study Analytical Affairs and Danijela Rajkovic, Head of the Internal Control Group of the Ministry of Labor, Veterans and Social Affairs, discussed the reasons for the adoption of the Law on Agency Employment, established procedure for assigning of employees and obtaining work licence, the procedure for termination of employment contracts of the assigned employees, safety and health issues at work, as well as on the collective rights of the assigned employees.
After a constructive debate between businessmen and ministry representatives, State Secretary Bojana Stanic emphasized the importance of the feedback the ministry receives from the beneficiary's employers as well as from the agencies themselves regarding the interpretation and application of the law.