A strong economic recovery is underway, coupled with higher inflation. Forecasts say that Serbia will be among the fastest-growing economies in Europe this year as well. What is your opinion about the development of the Serbian economy and do you think that Serbia has already reached pre-pandemic GDP growth?
The Serbian economy is largely supported by foreign investments, which, in addition to periodic crises, were even made during the pandemic. The majority of FDI goes to the construction of infrastructure and export-oriented sectors, primarily the IT sector and the automotive industry. These are just some of the factors that affect Serbia's economic recovery which international financial institutions have also mentioned. If the business community in Serbia, together with timely measures implemented by the Serbian government, continues to accomplish favourable results, I believe that optimistic economic forecasts for 2022 can come true.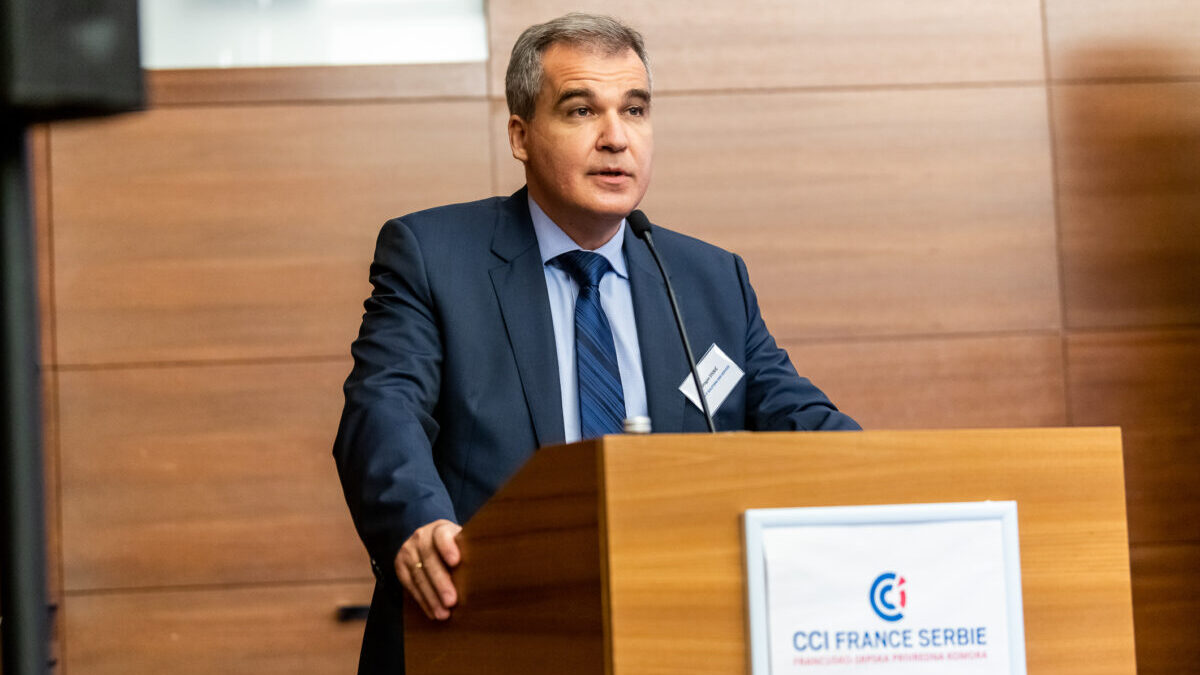 In terms of GDP, research shows that Serbia is one of the four economies from the CEE region that reached the level of real GDP from the pre-pandemic period, at the end of last year.
The forward trend of the Serbian economy will depend on the further development of economic activities in which Serbia has been traditionally successful, as well as the comparative improvement of sectors that have not yet reached their full potential. On the other hand, an indispensable step towards prosperity is to increase foreign investments. The French-Serbian Chamber of Commerce will continue to promote Serbia as an adequate destination for nearshoring and sourcing.
Topics that will be in focus in 2022 are the green agenda, climate change, changing the way we work, and a new technological impact. What are Serbia's capacities to deal with these issues and where is our place in Europe and the world in that context?
When it comes to the Green Agenda for the Western Balkans, this is one of the priorities of the French-Serbian Chamber of Commerce, which will be realized through the activities of our Sustainable Development Club, in which member companies exchange experiences and know-how related to sustainable development. The Quest for Net Zero is the first project that CCIFS, together with its members, plans to implement this year. Our members are extremely environmentally aware and through joint activities, they can significantly contribute to the development of circular economy, decarbonisation and implementation of pillars of the Green Agenda.
At the very onset of the pandemic, we saw that companies in Serbia were able to adapt to new operational modes and new technologies in a relatively short period. The effort that employers and employees invest to adapt to the changes successfully and in the shortest possible time is the most important. These are clear indicators that Serbia has the required capacities and potential for the development of the most innovative technologies, and it is good that this is one of the government priorities.