The media community in Serbia is paying tribute to the founder and long-time editor of the weekly 'Vreme' and prominent journalist Dragoljub Žarković – who has passed away.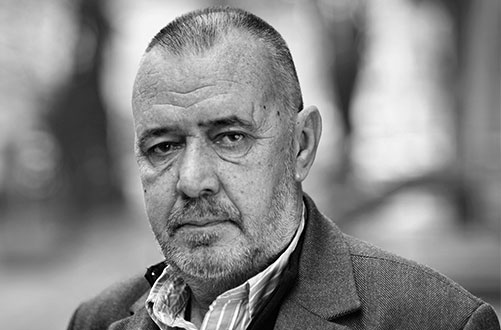 Dragoljub Žarković, who died on Wednesday, was part of a generation of Serbian anti-war journalists that witnessed and reported on a most difficult time for the country.
"The editorial board of Vreme by Žare's leaving lost its own root and much of its identity. We will remember him for everything, and most of all for his willingness to carry the brunt of pressure on his own back and even sacrifice himself in order to spare the newsroom and preserve its integrity and credibility," Vreme said in a press release.
Paying tribute to the loss for Serbian journalism, many journalists posted farewell messages on social media.
Žarković was born in 1951 in Belgrade. He graduated in journalism at the Faculty of Political Science in Belgrade. Between 1974 and 1987, he worked as journalist and editor of Politika daily, while until 1990 he worked for Borba. He was a founder of Vreme and its editor-in-chief since 1991. He also worked and wrote for Radio Free Europe, German WDR, Italy's La Repubblica, Austria's Der Standard, and many others. He was the first president of the Association of Professional Journalists of Serbia, which later became the Independent Association of Journalists of Serbia.
He was author of many TV documentaries and award-winning articles. In 2018, he received a Lifetime Achievement Award from the Serbian Association of Journalists, UNS. The jury explanation for the award noted: "Zarkovic is not one of those journalists who court politicians, even when he does not think badly about them."
"All biographical information, however, is not enough to evoke his editorial and journalistic lucidity, talent and incredible communication skills and charisma," Vreme said in its press release. Dragoljub Žarković was also a lecturer at the Belgrade Faculty of Political Science. He was also an expert on the media and used his wisdom to try to improve journalism in Serbia.