Sonja Lapatanov
I met the charismatic Dinko Bogdanić in Dubrovnik back in 1970. That year, Maurice Bejart's The 20th Century Ballet had a guest appearance at the Dubrovnik Summer Festival with 'Romeo and Juliet'. Due to a series of lucky coincidences, Dinko and I became stage partners then.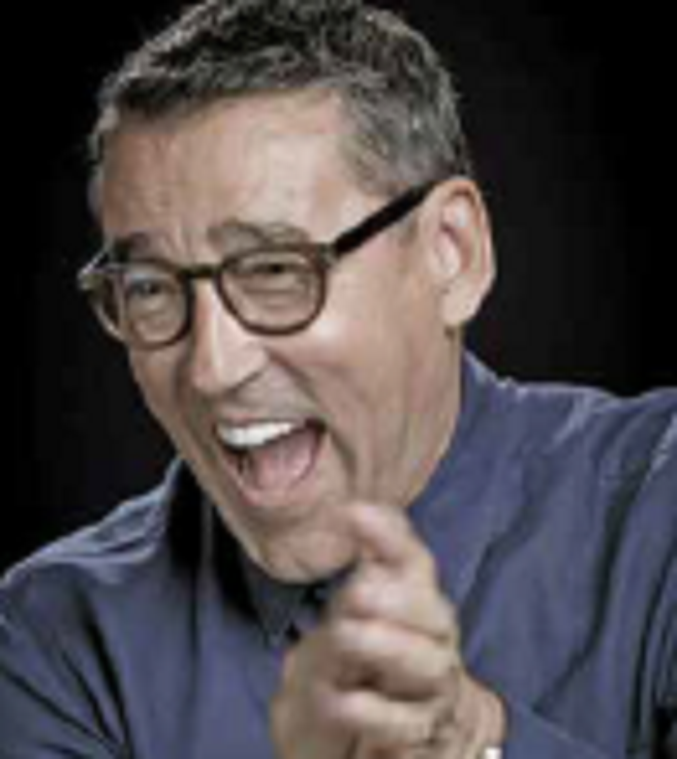 Out of the many ballet artists who were holidaying in Dubrovnik, the two of us were chosen to participate in the performance of the famous ballet troupe. We also received an offer to join the troupe and continue the scheduled tour in the Balkan countries. Although this was an open invitation to become a member of the globally renowned dance company, both of us were already members of other ballet ensembles – I was a member of the National Theatre Ballet from Belgrade, and Dinko of the Croatian National Theatre Ballet from Zagreb. In the years to come, our paths crossed occasionally, and every single time that happened we asked ourselves the same question. Did we or did we not make a mistake in Dubrovnik?
The Croatian and Yugoslav ballet artiste, Dinko Bogdanić was born in Stari Grad on the island of Hvar. He has had a fascinating professional and international career of a principal ballet dancer, ballet professor, ballet master, choreographer and director of the Croatian National Theatre Ballet in Zagreb and Split. He is the recipient of numerous vocational and social awards, accolades, plaques and medals. As a soloist, he performed in more than a hundred plays and collaborated with numerous domestic and foreign choreographers. Dinko's biography includes a number of independent ballet, opera and drama choreographies and directing.
You have danced in many important ballet roles. What was your first role, and which role is especially dear to your heart?
My first major role was the role of Mirko in the ballet "The Devil in the Village". I still remember those wonderful moments when I worked with Pino and Pia Mlakar, one of the greatest choreographers in this region and in Europe. Around the same time, Melita Skorupski choreographed «Puss in the Boots » for me personally. So, it is these two great, first roles that are dear to my heart and hold a special importance in my life, because they marked my future dancing career.
You have worked with many choreographers. Which of them left a special imprint on your extraordinary career?
I can mention numerous domestic and foreign choreographers, but I find it difficult to single out any of them. However, I would like to mention Balanchine, Neumeier, Ashton, Massine, Forsythe, Cullberg, Kylian, Kastl, Kokotović, and Parlić. All of them have a special place in my work as a choreographer.
You are very young looking and fit. What is the secret? Is it your gene pool and ancestry to blame because you were born on the island of Hvar?
I have to thank my parents' genes and my Dalmatian roots for that.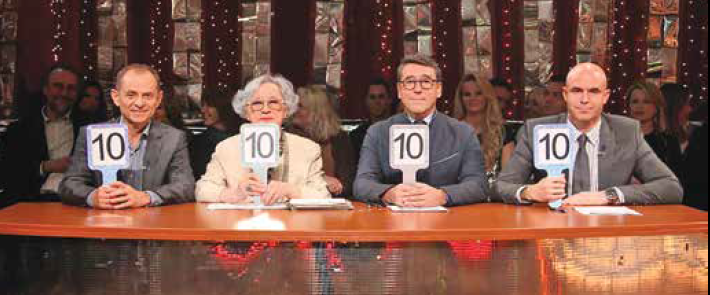 It is a well-known fact that Dalmatians are good athletes, singers and dancers. Apart from you, do you know of any other islanders that are ballet dancers?
There are four of us that had a worldwide career – Frane Jelinčić and Veseljko Sulić from the island of Brač, Jozo Borčić from the island of Vis and myself, from the island of Hvar.
How did you transition from living on Hvar to becoming a ballet dancer ? Did you have the support of your family and your surroundings when choosing a profession that is very strange for an islander ?
My family moved to Zagreb. I was seven years old when I made my first dance steps in what was then Pioneer Theatre. When I was nine, my father enrolled me in the ballet school in Ilirski Trg. My family has supported me throughout my career as a dancer. Their love was an encouragement to me in all my endeavours.
You said that you have achieved everything you wanted in your life and that you have no regrets. Do you, however, still have some unrealized desires in your dynamic personal and professional life?
I have travelled to all the continents except Australia. And that's what I want to do and plan on doing in the near future.
You like to travel. Have you become a passionate globetrotter after you retired?
I have travelled around the world for my guest appearances. I love to travel and I still travel. So, nothing has changed in my life.
You were a jury member on the TV show « Dancing with Stars ». What impressions do you have of this popular competitive dance show?
I have positive impressions because I met many dear people who are dancers, and I met a great number of actors, singers, athletes, and public figures with whom I often meet for a coffee at popular places in town.
You work very hard, you are very strict and you have upset some people with your rigorousness. These were the people who did not like work, order and discipline, as well as the fact that ballet is a profession that you are talented or not talented for. Still, you were right because art always wins, doesn't it?
There are no results without work, order, and discipline. We were taught this and only in this way we could achieve the success that we have had. Just like best athletes depend on order, work and discipline to accomplish great results. I won't even mention talent which, by itself, is not enough for a career in ballet.
You accept what life brings to you. What have you accepted and what have you rejected in your life?
I accepted everything my life brought me while savouring the nice moments, and forgetting the bad ones.
You have had an exceptional career that spanned over 40 years, and ahead of you are many more plans for the future. Which are they?
I always have plans. Let's wait and see which of them will be realized. I am currently enjoying my retirement.
There is this widely accepted notion that artists like to sleep long. And yet, at 7 in the morning, you are already in your favourite café having a coffee. How do you manage to do that?
When I was working in Germany, they told me that I was worse than the Germans. Even if I went out all night, I was always bright and early at work. I am an early bird. When I get up early, I have plenty of time and energy to do everything I want to do.
When you came back to Croatia in 2002, your idea was to make the so-called Croatian Ballet. Why did this idea not materialize?
Because of mediocrity (misunderstanding!) in the Croatian culture.
You often mention Germany and positive experiences you had there while wondering why should we not experience the same here. Why is that so?
Ballet is differently presented there. It is well-organized and respected as a profession. Dancers don't dance until they are 65 years old and they have a different retirement system. Salaries are much higher than here. We, in this country, are very reluctant to acknowledge somebody's success and the value of acquired knowledge. There is also disunity when it comes to the laws that regulate ballet troupes.
Dinko, truth be told, do you think that you made a wrong decision in Dubrovnik in 1970?
My career is a proof that I did not make a wrong decision. My ballets, whether I was a dancer or a choreographer, have filled my soul with love. I have always and will always live life to the fullest, as a dancer, choreographer, ballet teacher and generally an artist.