The Thirteenth Belgrade Dance Festival, under the slogan "Happiness is played", was officially announced at a press conference in the National Assembly of the Republic of Serbia. From 19 March to 10 April, with the support of Vip Mobile, the audience in Belgrade and Novi Sad will be able to enjoy the many choreographic creations of world dance scene.
Festival was announced by the National Assembly of the Republic of Serbia Maja Gojković, Serbian Minister of Culture Ivan Tasovac, Ambassador of the EU Delegation to Serbia Michael Davenport, the mayor of Belgrade, Siniša Mali, director of the Belgrade Dance Festival, Aja Jung and CEO of Vip Mobile Dejan Turk. The significance of this prestigious European event was highlighted by the ambassadors of the participating countries.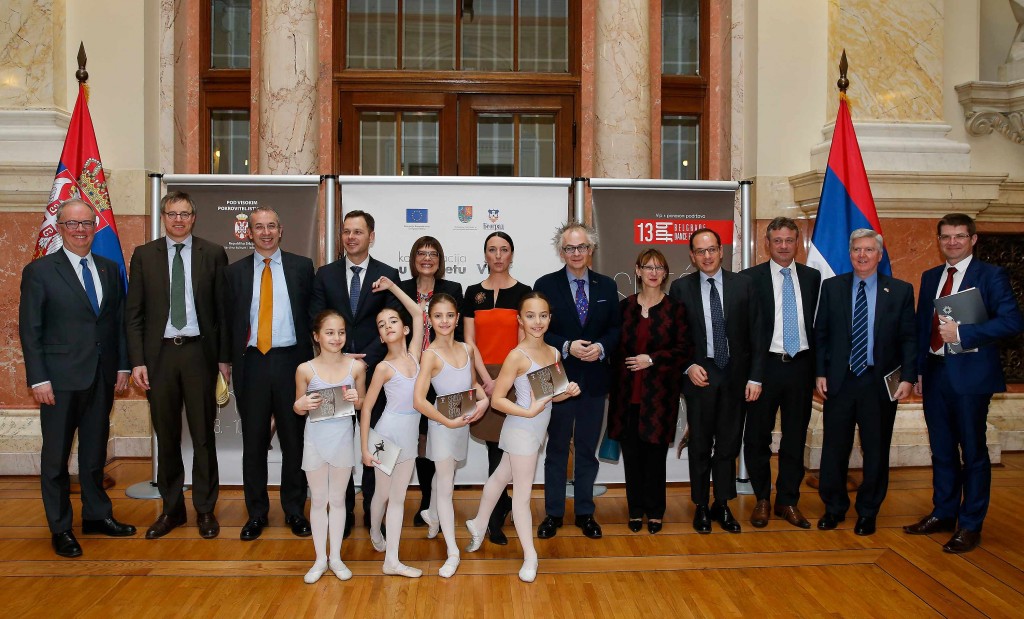 Belgrade Dance Festival open the shows "Shoot the Moon", "The Door Is Missing" and "Stop-Motion", performed by the Nederlands Dans Theater, a company with a tradition of over five decades and players the unique artistic expression. Festival audience has had a chance to get acquainted with the work of the popular Dutch dance theatre, as well as the famous Belgian band "Peeping Tom", which prepared for this occasion the piece "The door is missing." Lovers of art games will have the opportunity to enjoy and attractive shows in the company "Complexions" from New York, "La Veronal" from Barcelona, ​​"420PEOPLE" from Prague, "Dimitris Papaioannou" from Athens, "Christian Ingimarsona" from Copenhagen, and many others.
As the general sponsor of the Belgrade Dance Festival, for the ninth consecutive year, the company Vip Mobile continues to set a good example of investing in culture, while the popularisation of artistic dance in Serbia is further enhanced by the prize "Vip calls." This unique award is given to prominent artists from our region with distinctive gaming career abroad. This year's laureate is Zoran Marković, ballet master, teacher and choreographer of "Dance Lucerne" from Switzerland, who will receive the award at the finale of the festival, after the performance of the company on the scene Madlenianum Opera, on the 10th of April.
The entire program 13. Belgrade Dance Festival is available at: