The Ambassador of Finland Pertti Ikonen marked the Day of Finnish Culture.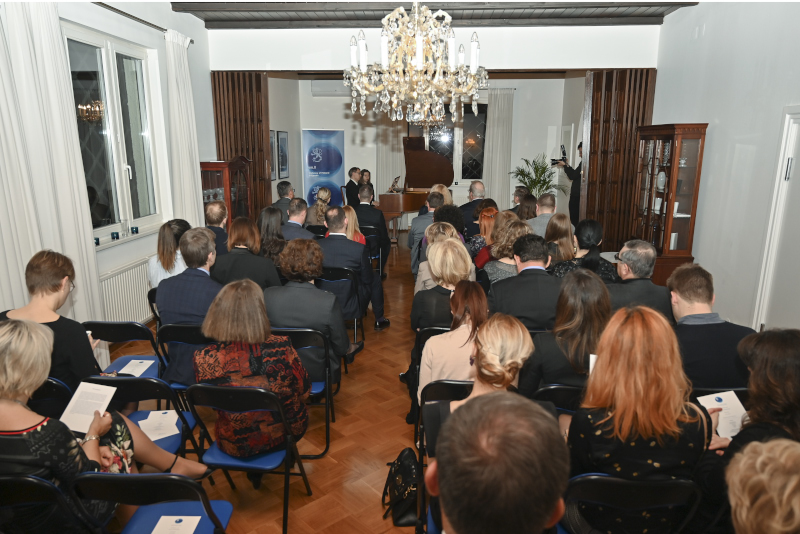 On the occasion of marking the Day of Finnish Culture the Ambassador organized a concert of Finnish Music performed by Mr. Uki Ovaskainen, a Finnish pianist at the Residence.
Uki Ovaskainen was born in Espoo, Finland 1975. He plays the piano since he was five, and first time performed with an orchestra at the age of eleven. From 1989 to 1996 he studied with Hui-Ying Liu-Tawaststjerna at the Sibelius Academy in Helsinki and from 1996 to 1999 with Professor Jose Ribera at the Royal Danish Academy of Music in Copenhagen, where he graduated with the highest degrees. He has participated in master classes with Pnina Salzman, Charles Rosen, Andras Schiff, Yahli Wagman, Emanuel Krasowsky and Matti Raekallio. From 2003 to 2005 he was on postgraduate studies with prof. Ribera in the soloist class in Copenhagen, which he finished with a recital in October 2005.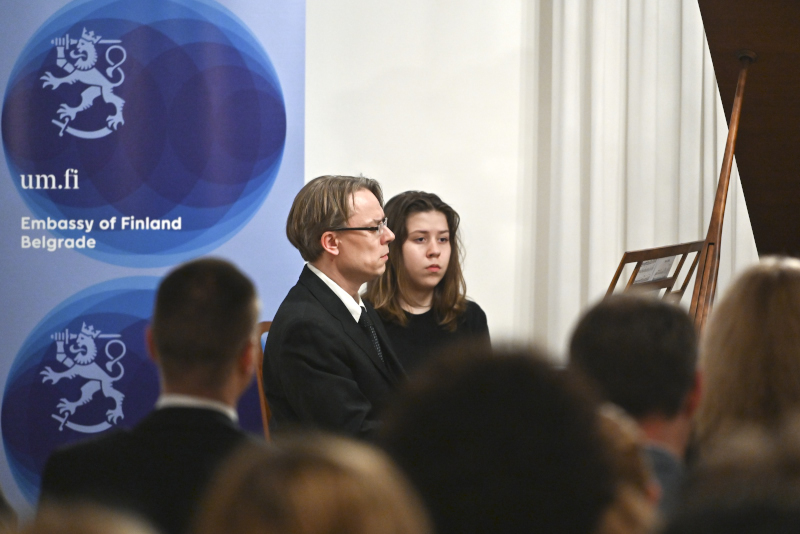 From October 2006 he was on postgraduate studies with prof. Matti Raekallio in the soloist class of Hochschule für Musik und Theater Hannover.
Uki Ovaskainen is active as a soloist and chamber musician with concerts in all Scandinavia, Finland, Germany, Austria, Israel, Spain, Russia, Serbia and Croatia. He has played recitals at festivals such as Espoo International Piano Festival, Golden Days of Copenhagen, Memorial Josip Slavenski and Mantta Music Festival, and performed at various chamber music festivals such as Mattsee Diabellisommer, Burgos International Music Festival, Festivo-Chiemgau and Weilburger Schlosskonzerte.