Kingdom of Serbia Association hosted the celebration of its glory Saint Symeon the Myrrh-streaming in the White Palace.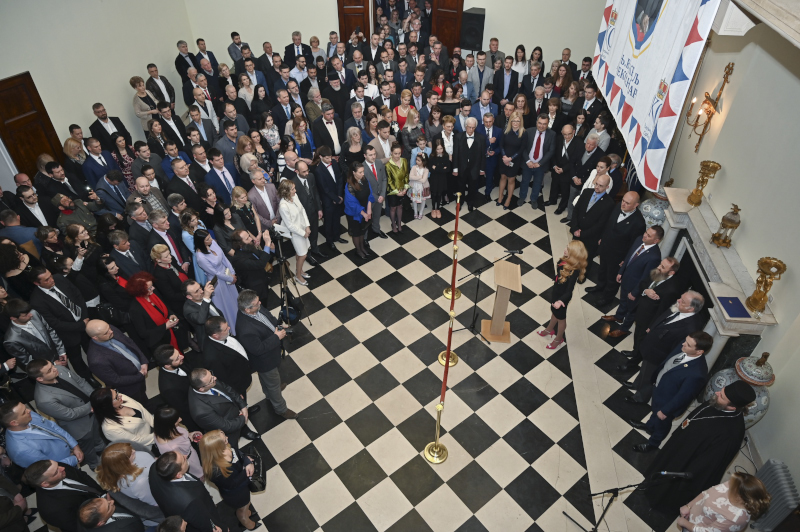 The reception was attended by representatives of the Serbian Orthodox Church, numerous members of the advisory bodies of the Crown, ambassadors and ambassadors of various embassies, mayors and presidents of municipalities, businessmen, representatives of media outlets, cultural, sports and public life of Serbia and many other distinguished guests.
The program began with the original version of the anthem of Serbia "God of Justice", performed by the opera artist, Miss Marijana Šovran.