The "Pekariada" – a national contest for the best professional and young bakers – was officially completed with a ceremony and awards for the best bakers of Serbia.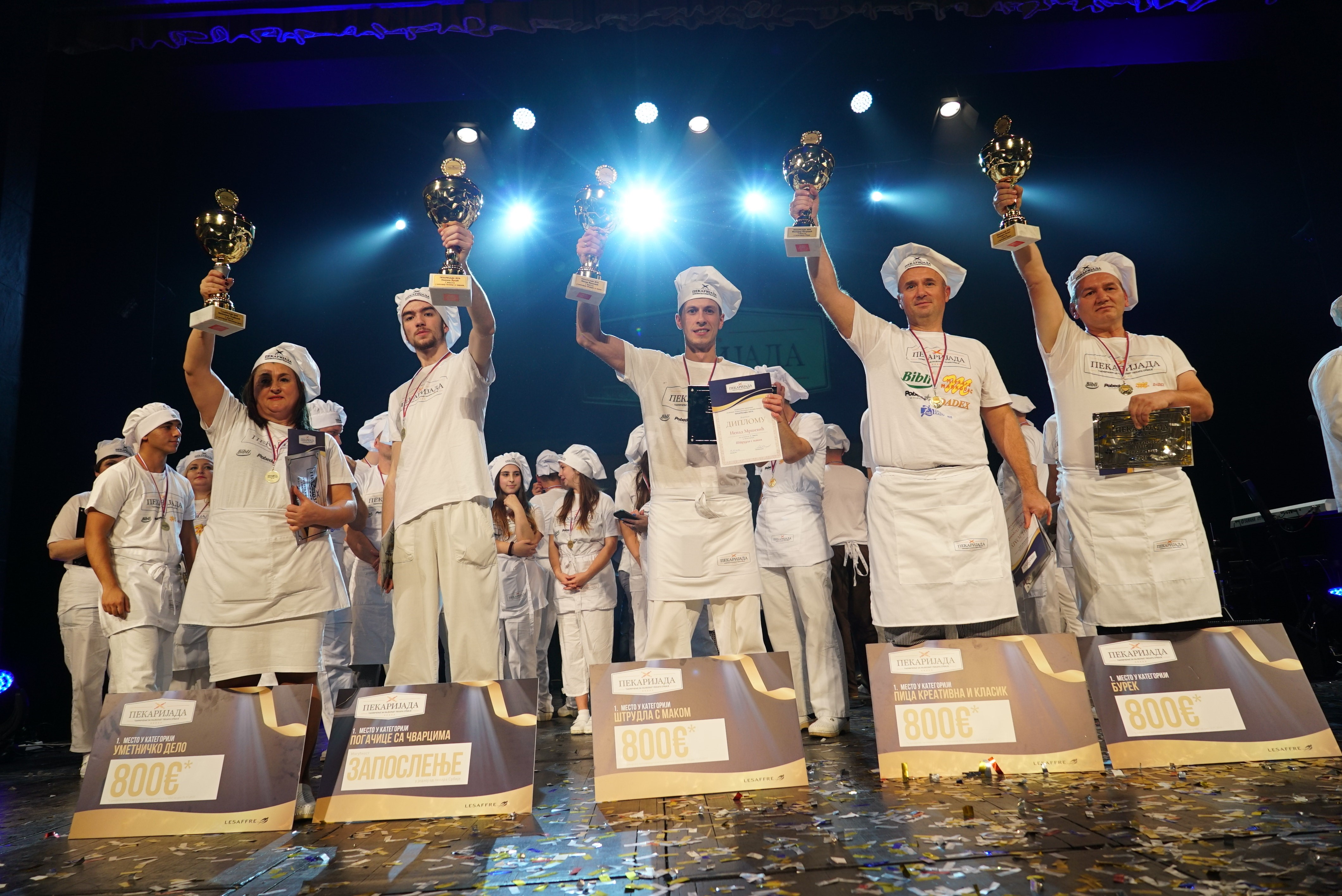 In the organisation of Lesaffre Serbia and with support of the Union of Bakers of Serbia, more than 200 bakers presented their baking skills in five categories: pizza, plain borek, poppy strudel, artwork inspired by tradition, while young bakers competed in preparing puff pastry with cracklings. The winners in all categories of the "Pekariada", Samidin Hočko in plain borek category, Nenad Mrščević in the poppy strudel category, Valentina Đorđević in the artwork inspired by tradition category and Milorad Petrović in the pizza classic and creative category received plaques, medals and financial awards. The best young baker, Nikola Lukić, was rewarded with a job in one of the leading baking companies in Serbia.
Miodrag Jelić, CEO of Lesaffre Serbia, Romania and Bulgaria, underlined that he was immensely proud of the fact that the Pekariada turned into a traditional event, which gathered the best bakers from Serbia.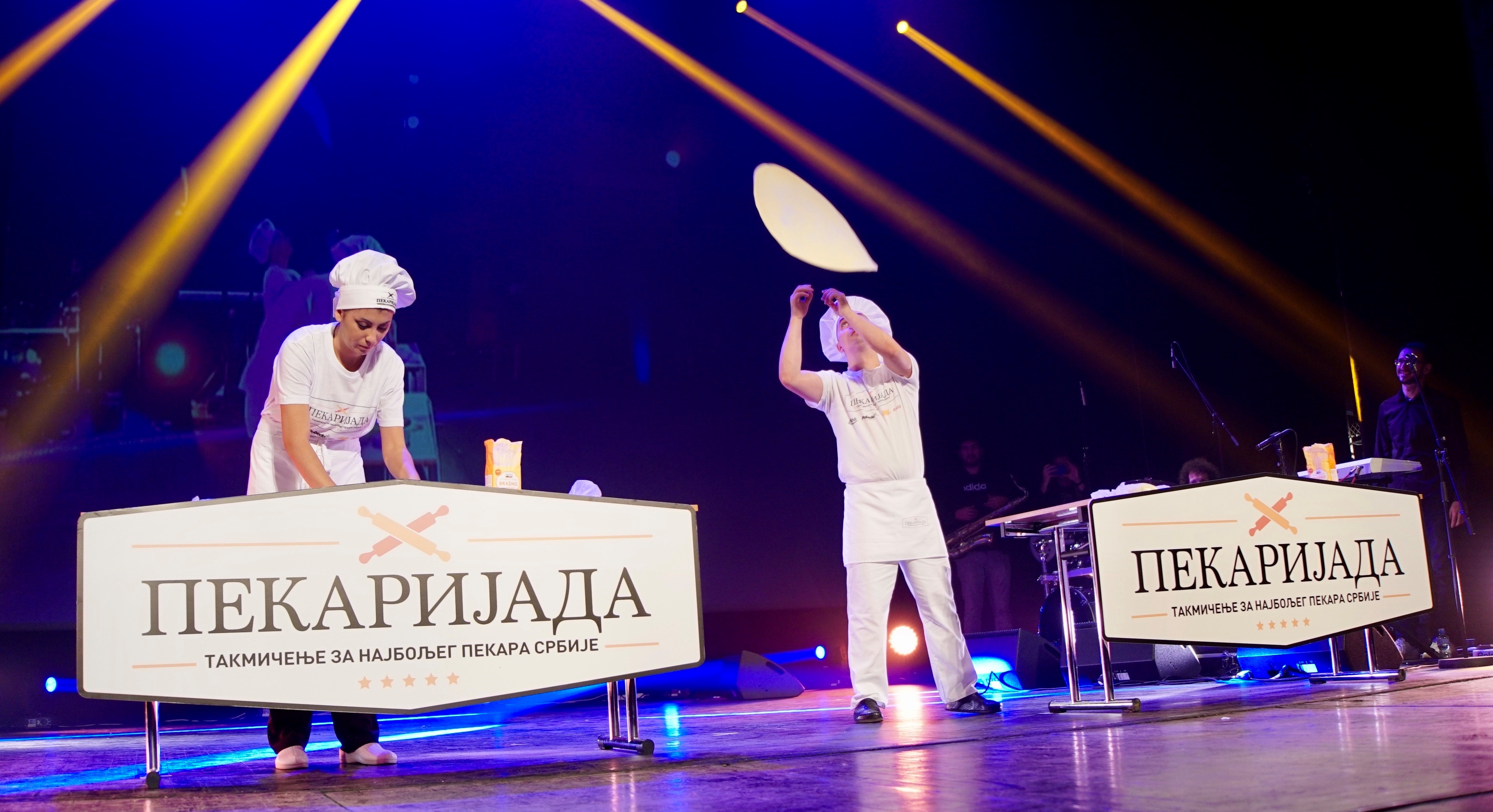 "Only if we exchange experience and are ready to compete, adopt the best practices and advance every day can baking as a profession progress," said Jelić.
The president of the Pekariada selection jury and the representative of the Union of Bakers of Serbia, Nenad Trimčević, pointed out that Serbia had a long-standing and precious baking tradition. "We are exceptionally glad that a large number of talented bakers applied for presenting part of this centuries-long knowledge at our competition as well. The contestants have been increasingly good and motivated to win from one year to another," explained Trimčević.
Within an informal part of the central Pekariada ceremony, the Una Saga Serbica ensemble had a dance performance, while Ana Štajdohar and her band performed a song honouring the Pekariada. Numerous special awards were granted as well, and the organisers announced a new round of the contest for the best baker of Serbia for the beginning of next year.