The French-Serbian Chamber of Commerce and Industry is pleased to announce the seventh edition of the French Week, which will open on Wednesday, November 20th with a welcome reception for the celebration of young French wine Beaujolais nouveau.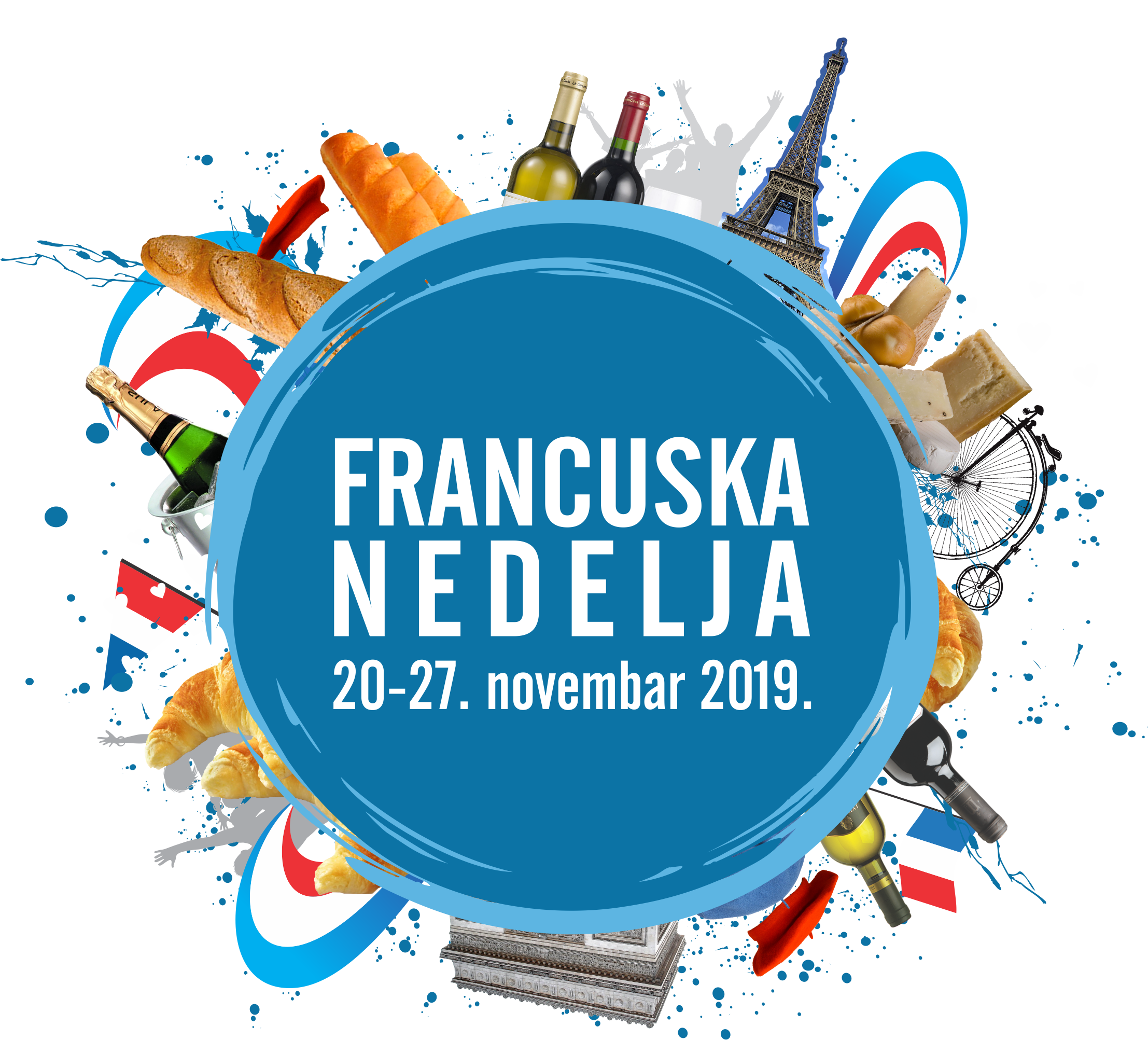 About 400 guests, diplomats, businessmen and public figures are expected to attend. The evening will be opened by the President of our Chamber Dragoljub Damljanovic, Ambassador of France to Serbia, HE Jean-Louis Falconi, as well as Dejan Markovic, CEO of Schneider Electric, the main partner of the French Week. In addition to wine tasting of Beaujolais Nouveau, the guests will enjoy French cheeses and delicacies with music and entertainment program.
Book Saturday, November 23rd, for the unique Bonjour France Fair! The Bonjour FRANCE Fair was from from the desire to present a dynamic and contemporary image of France to the public in Serbia and aims to showcase the French art of living through the presentation of French (or inspired by France) brands or products from various sectors such as sports, decoration, gastronomy, services… The fair will start at 10am and finish at 8pm, on the plateau in front of Rajiceva Shopping Center, where you will be able to visit the booths of Decathlon, Advant Master Time & STDupont, Yves Rocher, L'Occitane, Mlekoprodukt, Vin et Baguette, Renault, Air France …
As part of the French Week, a conference called Innovating Mobility powered by Airbus will be organized at the French Embassy on Monday, November 25th, in collaboration with the French Embassy. The conference aims to present French expertise in the mobility sector through cutting-edge projects by French companies Airbus, Renault-Nissan, Schneider Electric, Atrelia, Alstom and Streit groupe.
On Monday, November 25th, an educational camp for students of technical colleges called Skills lab by Schneider Electric will be organized. Students will have the opportunity to see the other side of the business, and get practical advice from experts, as well as specific examples for improving certain processes or mechanisms. In addition to Schneider Electric, Atos IT Solutions and Services and SUEZ Vinča Operator are joining the initiative this year.
The online job fair will be available online at www.francuskanedelja.rs throughout the French week (November 20th-27th). This year, several French and Serbian companies are participating, such as: Addeco, Adria Media group, Atos, Crédit Agricole, Colas Rail, Enel PS, Hyatt Regency, Manpower, Mecafor, Suez, Trizma, Smart Point, then our partners Career Development Center, French Institute and the National Employment Service, and we expect over 8,500 visitors to the fair. The platform offers to candidates the possibility to consult job offers, submit job applications and have live conversations with human resources representatives through the chat application.
French Week would not be complete if we did not prepare a Bakery Workshop for our partners – where they will be able to learn more about how croissants, baguettes and other excellent French bakery products are baked. We are organizing this event in collaboration with our member Lesaffre, a specialist in yeast production, at their bakery center in New Belgrade on Tuesday, November 26th.
For more information on French Week we invite you to consult the website www.francuskanedelja.rs or to contact us at office@ccfs.rs.