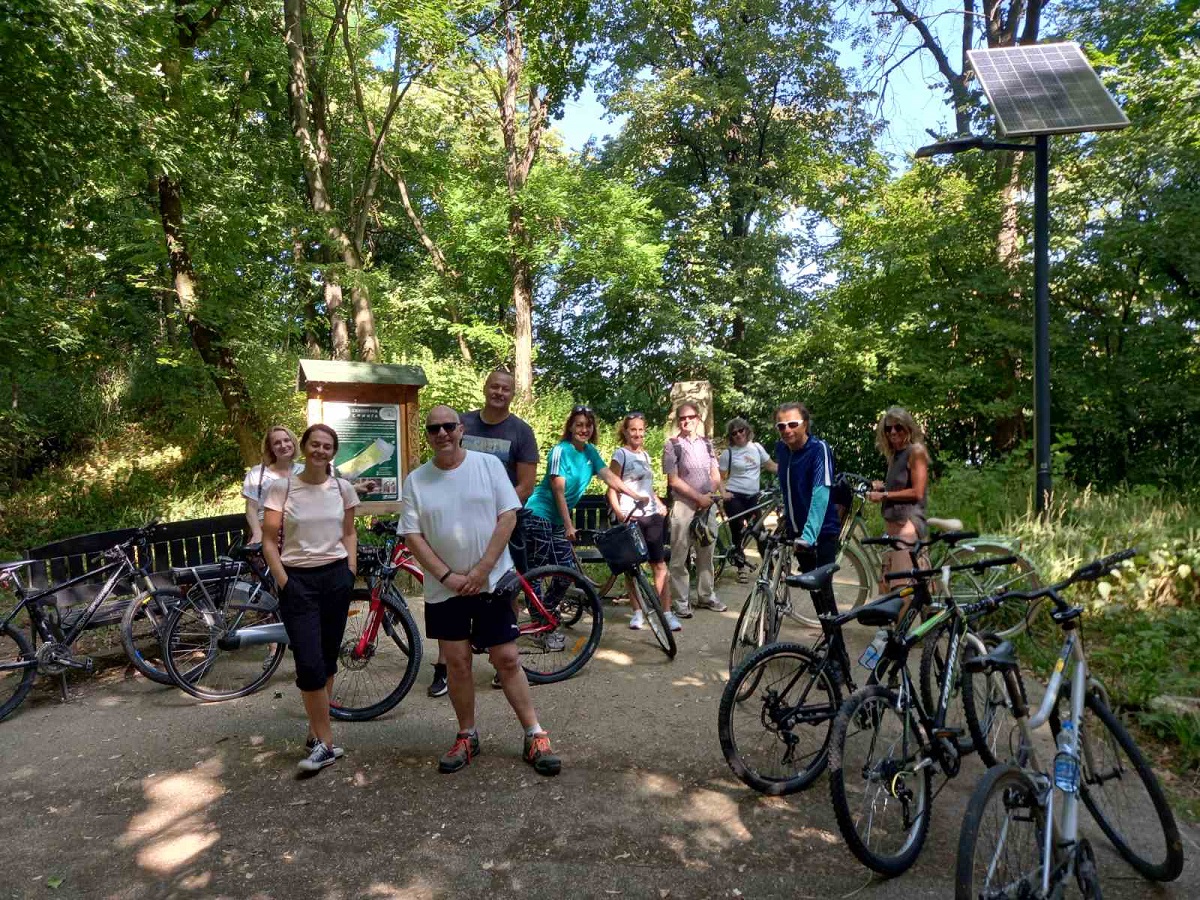 Last week, the British Embassy personnel visited Novi Sad for a few days as part of its PopUp Embassy project, during which visits to Niš and Valjevo are also planned. The British ambassador to Serbia, H.E. Sian MacLeod and the mayor of Novi Sad, Miloš Vučević, officially opened this "mobile embassy" at the Svilara Culture Centre and then proceeded to visit lesser-known parts of Novi Sad on a bike.
"The British Embassy asked me to organize a bicycle tour for the ambassador and the embassy staff through Novi Sad's quarters that are not that frequented by visitors," said Robert Čoban, CEO of the Color Press Group, who organized the bike tour.
The ambassador, the embassy employees and several cyclists from Novi Sad (Tijana Palkovljević, director of the Matica Srpska Gallery; Marina Fratucan, journalist; Lidija Ćulibrk, editor-in-chief of Lepota i Zdravlje magazine, and photographer Dragutin Savić) visited the Kamenica Park, the Marcibanji-Karácsonyi mansion, Ribnjak, lesser-known parts of the Petrovaradin Fortress, an abandoned train tunnel under the fortress and the suburbs around the fortress.
The British ambassador and her colleagues were pleasantly surprised by the beautiful parts of Novi Sad that they did not know about until now.