The winner of the Most Beautiful Garden in Novi Sad competition was revealed at the ceremony held by French Institute in Novi Sad on 1st July.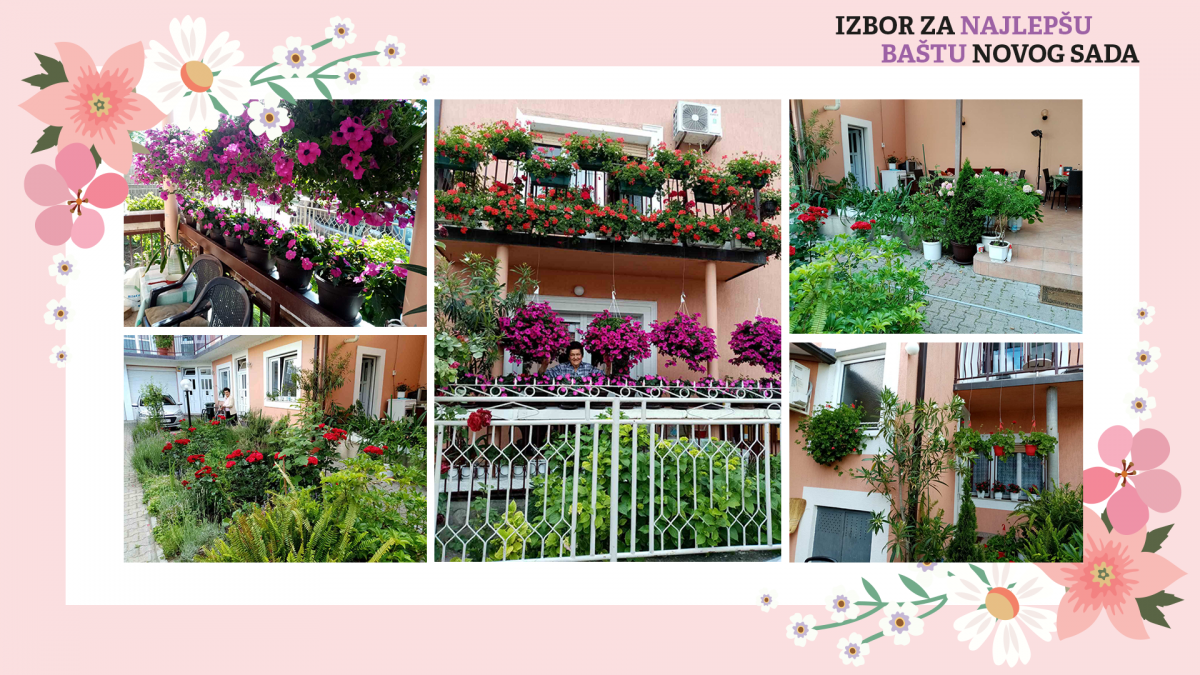 The winner of the competition, organized by Color Media Communications, the Dnevnik daily and the Novi Sad Television in cooperation with the French Institute in Novi Sad, is Jelka Kašiković from the Novi Sad neighbourhood of Klisa. Also, it was Ms Kašiković's 83rd birthday on 1st July, so there was double the reason to celebrate. Eighty-three-year-old Jelka invests time, attention and a lot of love every morning and evening in maintaining her large, colourful garden on the Aksentija Maksimovića Street in Novi Sad.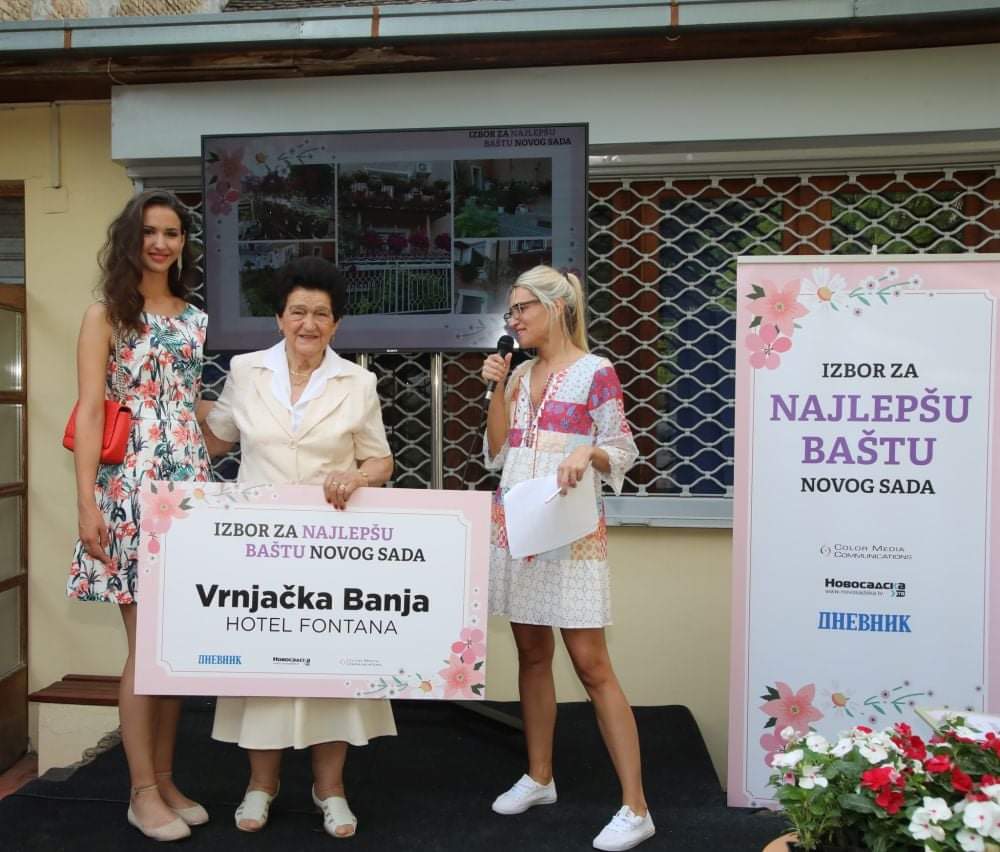 Vladimir Marinković, the head of the French Institute's branch in Novi Sad, recognized the importance and supported this project, addressed the audience on this occasion. Robert Čoban, CEO of the Color Press Group, also spoke to the competition participants, their friends and relatives in the audience, speaking about other competitions and events that showcase the beauty and kindness of Novi Sad and its surroundings.
"I am happy to report that the competition has entered its third year. I would also like to invite our fellow citizens to apply for the competition and show us their green oases. The goal of this competition is to help Novi Sad to maintain its title of a fragrant and clean city and to preserve the tradition that the city once had," Robert Čoban said on the occasion.
Aleksandra Brzak, the editor of the Novi Sad Chronicles, a segment in the Dnevnik daily, pointed out that Dnevnik was honoured to be a part of the competition.
"I am glad to see that the number of participants is increasing. Our goal is to discover and promote hidden green oases," she added.
The jury did not have an easy task in choosing the winner this year, either. However, the competition has fulfilled its mission which is to show that Novi Sad's spirit is not reflected only in skyscrapers, buildings and neighbourhoods but also in the actions of the people who took part in this competition.
All registered candidates were given certificates of appreciation as well as symbolic awards. The competition's winner was chosen by the following jury members:
Brankica Tabak, Undersecretary of the Provincial Secretariat for Urbanism and Environmental Protection,
Nada Vujovič, editor-in-chief of the Dnevnik daily,
Aleksandra Brzak, editor of the Novi Sad Chronicles,
Emilija Marić, director of the Novi Sad Television,
Nataša Mihajlović, member of the music group Frajle
Ivana Karanović, editor of the NsHronika web portal, Color Media Communications.
Marija Djordjević performed at the ceremony.