Over the past 18 months, the clients and employees of Sberbank Serbia have collected more than 1.200.000 RSD to support the NURDOR organization. The donation boxes of this exceptionally important humanitarian organisation, which is primarily focused on helping children suffering from cancer, can be found in every Sberbank branch office in Serbia.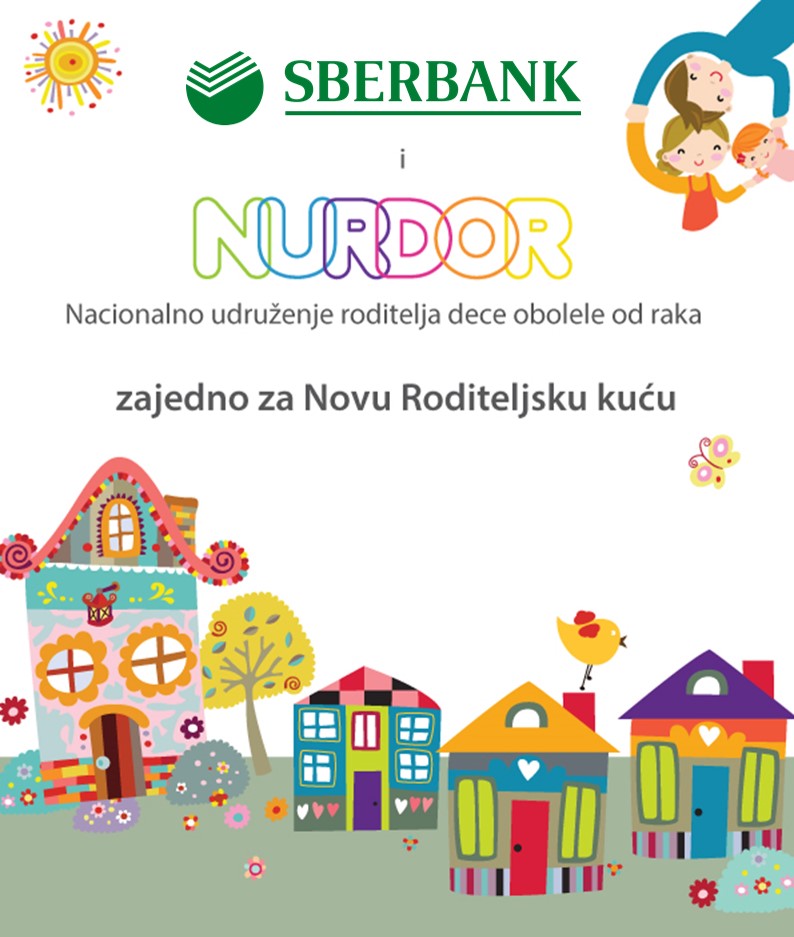 "We are proud of the fact that our clients and employees have recognised the importance of the humanitarian action NURDOR has been carrying out for several years. It is our great pleasure to have been able to contribute to the building of the Oncology Centre in Niš. It is important to emphasise the significance of such actions for our society as a whole, thus the collaboration with NURDOR, as well as other organisations whose work contributes to the better life of children, will continue in the future" – said Aleksandar Milić, the director of the marketing, communication and client complaint service of Sberbank.
"NURDOR is very proud of this collaboration, seeing as Sberbank is our first partner who has placed the donation boxes intended for collection of the funds for the building of the new children's hemato-oncology department in Niš. In this way, their offices in Serbia have become the catalyst of the citizen donations, which have greatly contributed to this important project. In 2019, has another project of national significance – the new Parent House in Belgrade. The Parent House is a free accommodation and care for the children from the whole Serbia coming to Belgrade for their cancer treatments. Unfortunately, our current capacities are insufficient and we are not able to house nor care for all the families in need. Considering that the minimum duration of treatment is one year, and that these families are financially limited, it is important that accomodation and care are organised. The care consists of the transport to and from therapy and the full psycho-social assistance for the duration of the treatment. It is for these reasons that the Parent House is of equal national significance as the hospital in Niš", emphasised Branislava Penov, CEO of NURDOR.
As a reminder, Sberbank Serbia has supported numerous projects of corporate social responsibility. Among other things, Sberbank has donated the funds used for the renovation of the clinic in Tiršova street, supported the organisation "The Value of Life", actively participates in the "Cap For Handicap" action, took part in the renovation of the health institutions in Užice, Kikinda, Leskovac and Belgrade, donated packages to the institutions for children without parental care in Belgrade, Novi Sad, Niš, etc.