When I see Melania Trump I like her. What is there not to like aside from the fact, Trump critics would say, that she is married to the luridly controversial Republican presidential candidate, Donald Trump who seems set to battle Hillary Clinton for the White House, says DR JELENA SADLER, (Serbian wife of former CNN Senior International Correspondent, Brent Sadler)
Mrs. Trump is no stranger to the spotlight and still looks stunning on camera after her career as a professional model. But already the knives for her slender back are being sharpened. Take for example this recent headline from the British tabloid newspaper the Daily Mail.'Nothing is scarier than Donald Trump – apart from his sex-doll wife Melania.' It appeared immediately after the newly anointed presumptive Republican nominee was pictured with his wife, Melania and daughter Ivanka after Trump's Indiana primary win. The Daily Mail writer continued the description of Mrs. Trump by saying she was, 'a 6ft, 125lb Slovenian model with the ice blue eyes of a snow leopard about to sneeze.'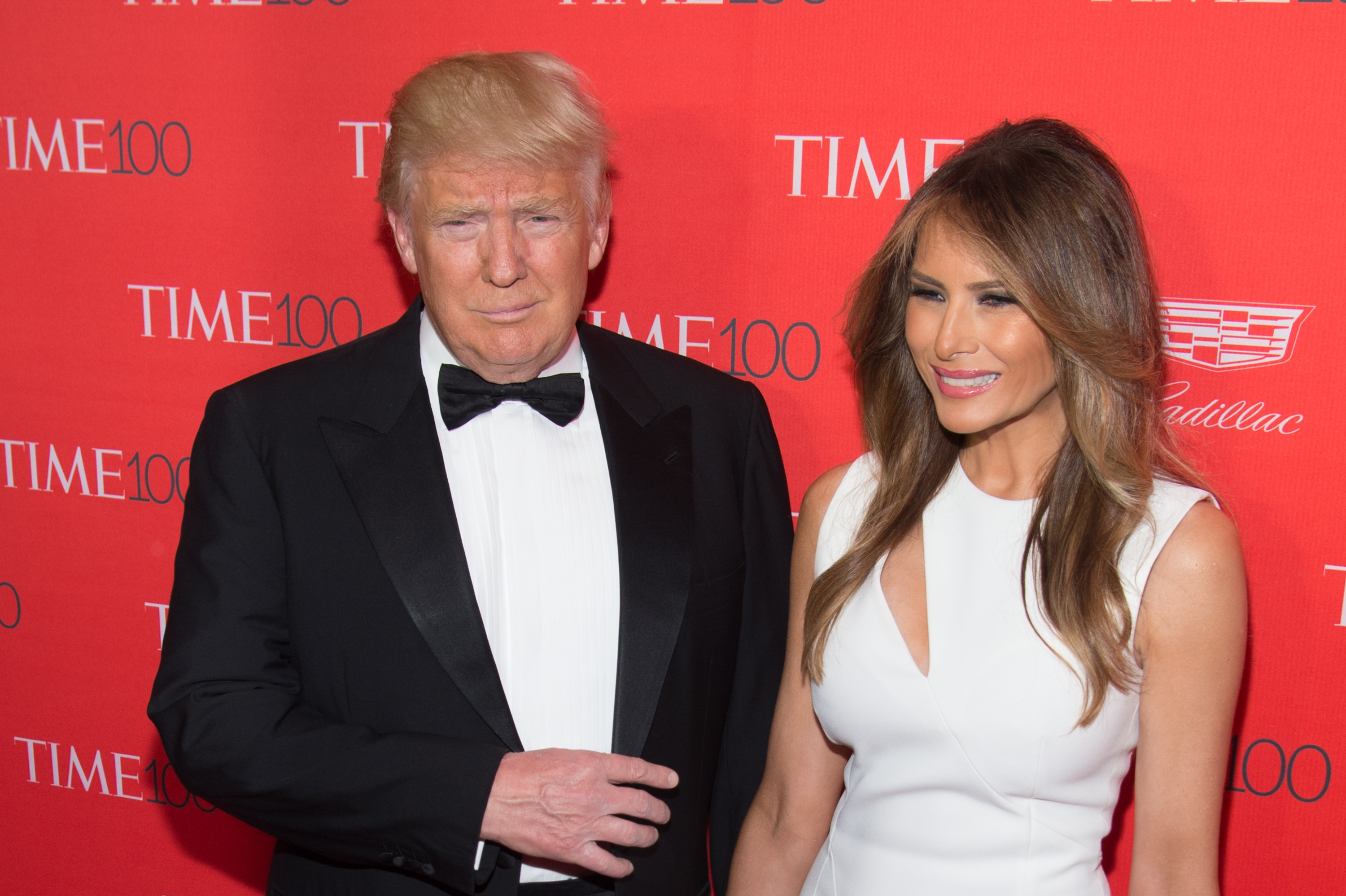 The story was like water off her back you might say. But the worst headlines are surely yet to come.Already Melania's accent is described as 'thick Eastern European. 'Her father was a former 'Communist card-carrying' party member who worked with the system to give his family the best he could doing the town of Sevnica in central Slovenia, one of six former Yugoslav Communist republics which is now a member of the European Union.
Melania is about the same age as me. Of course she lives life in a different world than I do being a whole lot wealthier and a great deal more connected. Still, I know from bitter experience what to expect when media hounds bay for blood.
I was a medical doctor in Belgrade when I first met my husband, Brent during an interview he recorded for CNN in 1997 with my motherwho was the mayor of a Belgrade municipality and a political opponent of Serbia's then President, Slobodan Milosevic. I was 24 years-old. My husband was more than twenty years older than me, a similar age gap to the Trumps. Brent who was CNN's Senior International Correspondent had also been married before. As his girlfriend and later wife I spent years bearing the brunt of negative mediathe worst of which mainly revolved around my East European roots.
I wasn't a gold digger for a start. I had my own money or at least my family did up until Communism took over our country after World War Two in 1945 when they abolished the Kingdom of Yugoslavia following Marshall Josip Broz Tito's Partisan victory. My family lost almost everything. My great uncles, pilots in King Alexander's air force, were killed in action. Our properties were nationalised. Outwardly the grey apartment block in Belgrade where I grew up looks as drab and dreary as Melania's childhood home in Slovenia. But there is more to this history than meets the eye…
Our apartment block was actually built on land where my great grandparents family villa once stood. My family was forcibly downsized, as so many other former Yugoslav families were, by Communist rule so that our 'liberated' property could be torn down to house party supporters. We were left with a tiny fraction of the property we once had.
While growing up my life was defined by the Communist system we secretly opposed. Like all children in Yugoslavia I had to join Tito's Pioneers at the age of 7 and sing Communist songs at school. There was no place for our Orthodox religion either. So I also had to hide my crucifix under my school blouse and pray in secret at home. When my class was asked by our teacher to write an essay at secondary school about the person I most admired my classmates followed the Party line and profiled Tito. I selected one of Serbia's leading anti-Communist political figures at that time and I was sent home in disgrace.
As my family slowly recovered from our economic losses it was not a case of me being locked behind an iron curtain. I skied in Austria, travelled to the United States, and spent summers along the Adriatic coast. Our Yugoslav passport was welcomed worldwide as Tito carefully positioned himself between East and West. Life was pretty good but not for long.
During the violent break-up of Yugoslavia in the 1990s the peoples of the region endured the horrors of warand we faced the tight grip of sanctions and the worst of being a pariah state. Our world was turned upside down again. So when I fell in love with Brent in the late 1990s I mistakenly thought I would not have to be concerned about media reports with negative references to my East European origin.Surely it was irrelevant.
But once the story was out that Brent and I were an item the axes began to grind. No one reported that I was a medical doctor, that I could speak three languages, that I had studied at the Sorbonne in Paris, and could play the piano well. Instead the Press labeled me in all sorts of derogatory ways. I became the 'busty Serbian blonde', Brent Sadler's 'Serbian firecracker,' or his 'Serbian bed-warmer.' But the most untruthful and laughable media invention designed to discredit my reputation and by extension to damage Brent's integrity appeared in 2001 by which time I had moved to Beirut in Lebanon to be with the love of my life. The report, in a respected British broadsheet newspaper said that Brent, 'according to foreign correspondents who knew him', was to be found 'sharing a bunker in Beirut with a Belgrade-born sizzler.' Further it reported that 'what surprised his colleagues is that his new girlfriend is a relation of the Serbian leader, Slobodan Milosevic.'
Brent shrugged it off as the outrageous lie it was and refused to give the article any more attention by reacting. It was an incredible lie when I look back.
Today we live in Serbia where we led efforts to bring the CNN brand of professional news gathering and coverage to the Balkans. Brent is Chairman of the Editorial Board of N1, a 24-hour news platform in Bosnia and Herzegovina, Croatia and Serbia, all nations that were once locked in a bitter and bloody war. The repercussions of that terrible conflict are still felt in our region today as are the personal barbs and untruths that were once written about this East European woman's ill-fated experience of life in the media spotlight.