Maple Bear School, which is part of a global network of more than 550 Canadian schools of the same name, has opened in Serbia for the first time. The Canadian Ambassador to Serbia, Montenegro and Northern Macedonia H.E. Giles Norman gave a warm opening speech, along with Yann Bidan, Regional General Manager and the Director of the school.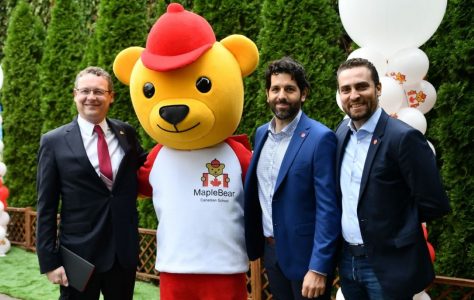 The school is located in the capital city of Belgrade in a complex including a house, several sports halls and outdoor space with an area of ​​1200 square meters. The rooms are equipped with everything necessary for a safe, secure, and stimulating learning environment for children.
A spacious multifunctional gym, outdoor playset and climbing wall, a meter-deep pool with a high-quality chlorine-free water disinfection system, convenient locations for basketball and mini – football, make learning even more exciting and interesting.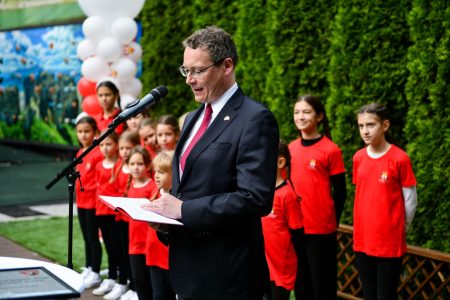 To maintain academic excellence, regular teacher training and mentorship on Canadian methodology is instrumental in achieving top-tier results. At Maple Bear Belgrade, the Maple Bear teachers receive regular training and ongoing support from the Maple Bear Canadian academic team. The local teaching staff uses Maple Bear units, written by Canadian experts, and implements them in the classroom.
Every detail at Maple Bear School is thought out to the smallest detail. The space is flexibly adapted to the needs of work in groups, pairs, or individually. To do this, it is divided into thematic "training stations", which allows you to make the most of time during the lesson. Accordingly, it increases the interest of students, as the goal is to make the most of every moment in the classroom, allowing students to explore different subjects in a challenging and fun way and keeping them interested throughout the day.

"Maple Bear's program is specifically designed to educate the whole child – physically, intellectually, emotionally, and socially – and prepares them with the skills they need for the challenges of the 21st century," says Rodney Briggs, Chairman and Founder of Maple Bear Global Schools.
At the same time, school programs are based not only on international standards, but also on the requirements of the Ministry of Education of Serbia as Maple Bear is a certified institution.
If you have additional questions, please contact Maple Bear Belgrade:
Phone: +381114500390