Belgrade a city with a soul, where every street and every person tells their own story. Throughout this city's history, people have left their mark and influenced its appearance, architecture, gastronomic offer, and the habits of the people of Belgrade. But here's the thing about being influential: it's not for everyone. It takes a certain kind of person to stand out in a crowd and be heard. Let's take a look at some of the men and women who have made their mark on Belgrade in a feature column by Duška Jovanić, which is out each month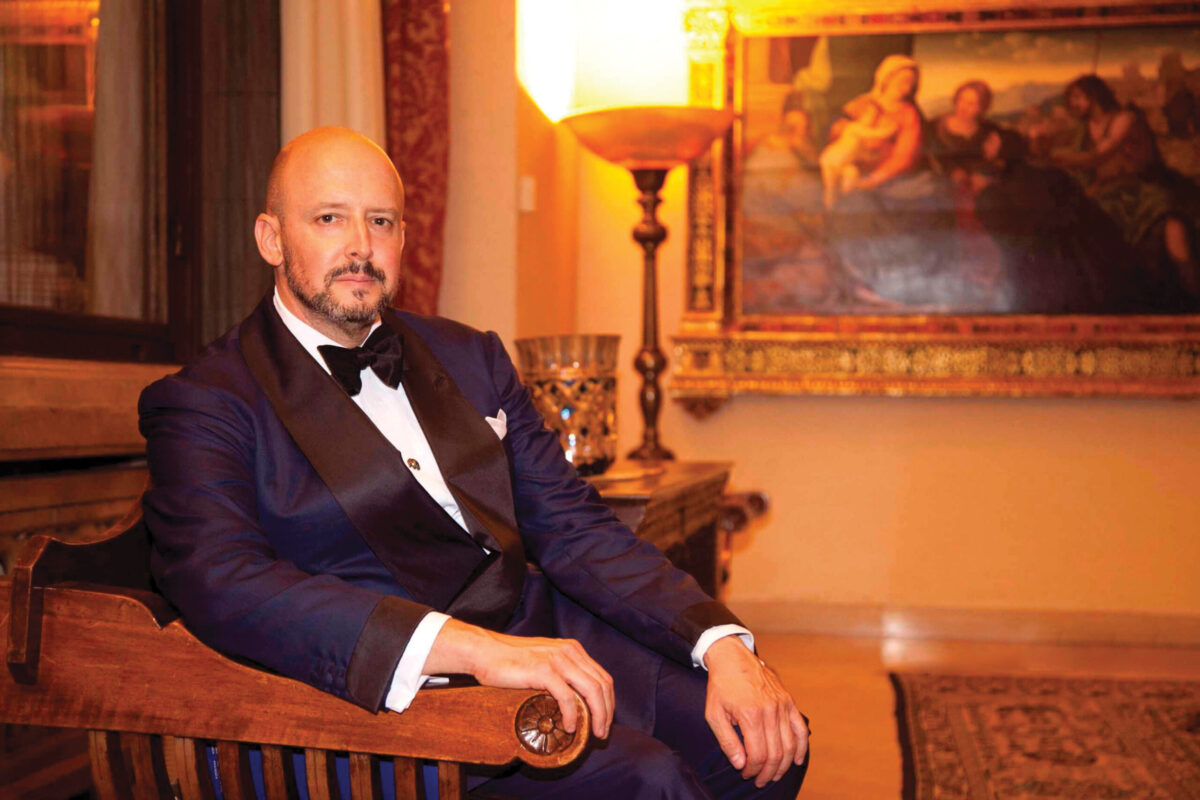 ALEKSANDAR DJORDJEVIĆ
Dandy
Dandy – a man (unduly) concerned with looking stylish and fashionable.
"His floppy handkerchiefs and antique cufflinks gave him the look of a dandy".
Although the term dandy doesn't require an explanation, in the case of Alex Djordjević it seems as if he has been a dandy since he was a child. It all started with an old timer. With the money he got from his grandmother, he went to London in 1995 and bought an '85 Jaguar XJC. "Serbia was in a crisis back then and I was only twenty-five years old once in my lifetime. "It was his first classic car, which he still keeps in his garage. The rest is the ten-year history of the famous Belgrade exhibition of sophisticated luxury. His memories of Belgrade include certain legendary places and clubs, but also people who were taken away from us by drugs and wars. He refused to remember Belgrade in that light. "My Belgrade is a big city with small circles of extremely cool people – world-renowned personalities gathered in our circles, which we internally categorized as BCBG/non-plus ultra". He is glad that he had several stages in his life and parallel careers – from the media to the marketing world where he created "The Night of Advores" together with Goga Grubješić. Then he started focusing on eventful artisanship (but not on small-town luxury) through the prestigious 24 Hours of Elegance project, which put Belgrade on the global map in a completely different and unexpected way. The event, which focuses on collectors and aficionados, of not only old cars, but also tailor-made suits, shirts and shoes, brought this refined man back to Serbia and he has been here ever since. Mr Degorsi has thus become not only a great master of elegance but also the best ambassador of his country and origin. It is no wonder that his view of the world is considered bespoke, in which he is truly a private customer.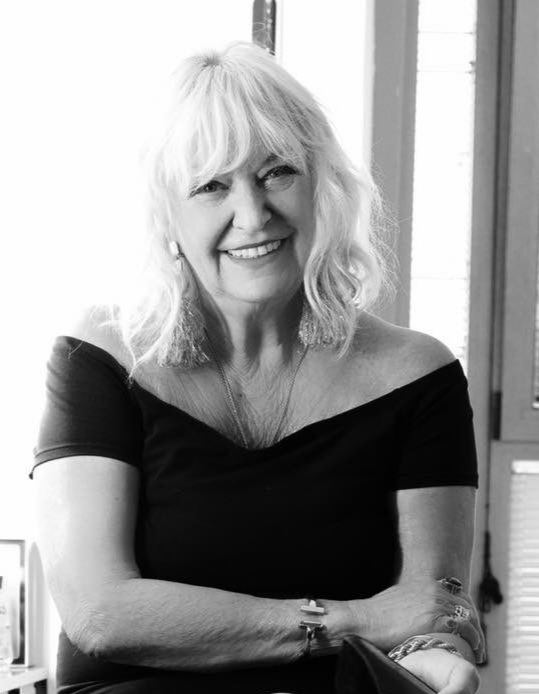 MAJA HERMAN SEKULIĆ
Society icon
Poet, novelist, essayist and translator. The first Serbian woman to receive a doctorate in literature from Princeton. The favourite personality of fashion photographer Marko Glavian. A style icon. World traveller. She lived in New York for decades and after her long trip to the Far East, she ended up writing travelogues called "The Jade Window", which are a real literary gem. Despite the planetary adventures of this free spirit, she always carried Belgrade with her. She has unpacked her travel bags to stay a bit longer in her city, which, it seems to her, is slowly regaining its cosmopolitan charm, something that she always brought to Belgrade from her worldwide travels. Her book "Sketches for Portraits", a kind of literary geography of unforgettable encounters, is a must-read for American literature students. Conversations with the greatest literary figures of our time (Harold Bloom, Saul Bellow, Allen Ginsberg, Joseph Brodsky, Jerzy Kosinski, Charles Simic, and Susan Sontag) came spontaneously, often in unusual circumstances, and sometimes in the bathroom on New Year's Eve. Her fabulous book "The Silk King" is a rare postmodernist thriller about a charismatic type of confidential biography. In "Search for Lolita", a stream-of-consciousness novel with elements of a love drama and images from Maja's emotional life, is a wonderfully layered homage to Nabokov's naughty girl. Who was Nikola Tesla? "The Genius Who Gave Us Light" is an intimate biography about a lonely genius without a family, whose ideas and inventions truly changed the world. After Tesla, she gave us the touching story of "Ma Bella: Mabel Grujić, The First American Lady of Serbia". To put an end to an intriguing artistic and female destiny worthy of a Hollywood script with she wrote "The Nine Lives of Milena Pavlović Barilli". This year alone, Maja Herman received several literary awards and recognitions in India, China and Italy. It turns out that Goethe was right when he said that "the best poetry will be created when women start writing it".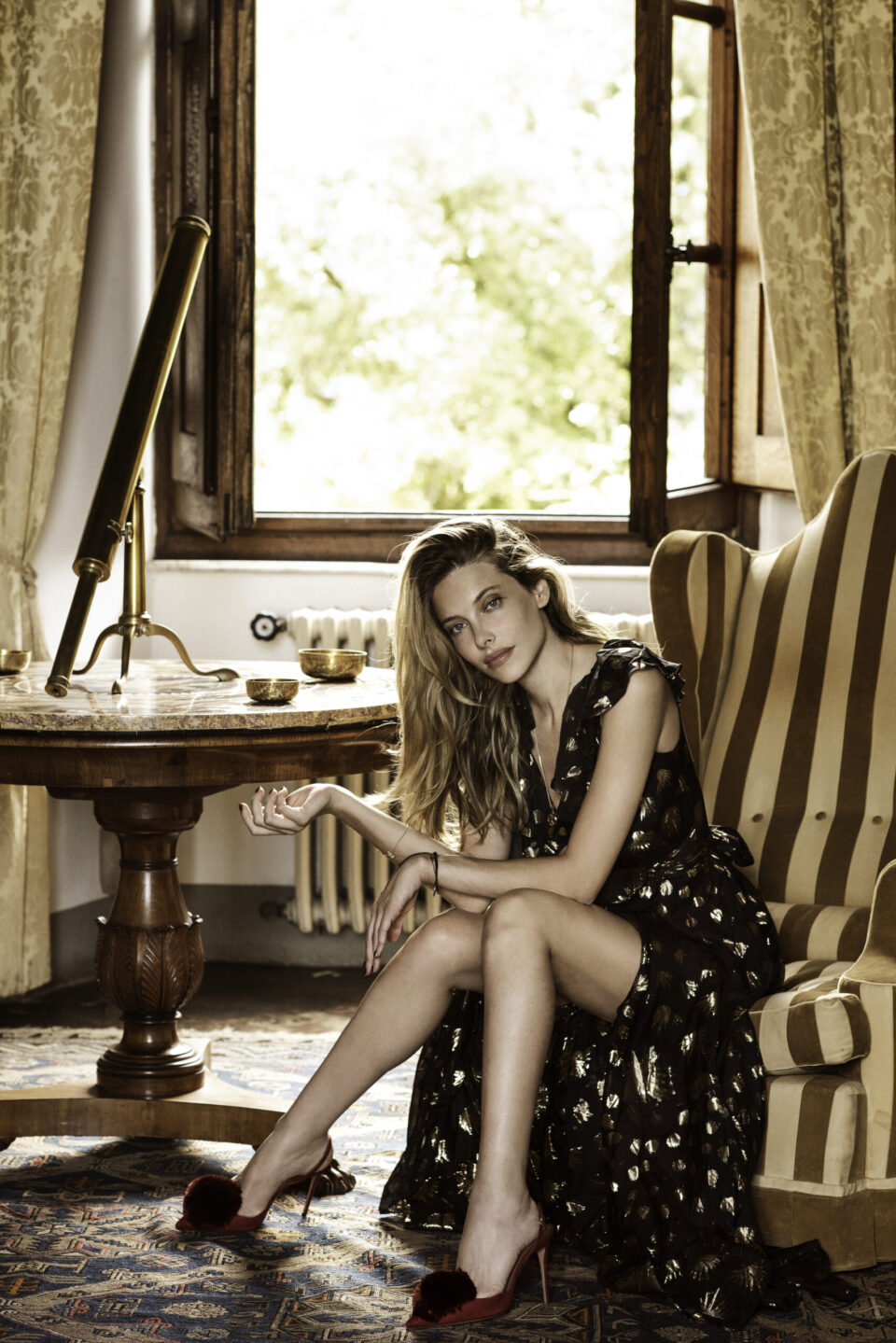 SARA BRAJOVIĆ
It girl
In the era of general practice influencers, she remained just that – an "it" girl. Muse. Actress. Pianist. Art historian. Society etiquette nerd. Trendsetter. Ambassador of fashion house Tod's. Her fashionable self wears a cashmere sweater, slim-fit trousers, a classic trench coat and boots resistant to everyday glamour. No makeup. Yes to the national costume. Her "former" life was like the best episodes of the Gossip Girl fashion soap opera, only in the European way. She was born in Paris. Her mother, Sonja Stojanovic, was a famous model for Yves Saint Laurent, and her dad Vlada, an undisputed Belgrade hunk from the 1970s, celebrated by Vogue and later becoming an acting partner of Isabelle Adjani. As a little girl, she often encountered Moravia, Belmondo or Delon in their living room. Those were the days! She posts sweet nostalgic memories of those days on Instagram. Then the famous photographer Peter Lindbergh saw in her the new Nastassja Kinski. She is one of the few Serbian women who were recognized by the relentless Anna Wintour for her non-progressive taste and style. In Vogue, black on white, although Sara wore pink. She also appeared in the ad campaign with the irresistible, but not tall-enough Jude Low. When she suggested to him that she should take off her shoes, he said it was a great idea! She was and remains the queen of flat shoes. For a time, she was the head of a prestigious Event Department. This renaissance woman's CV also includes a passion for furniture restoration and interior design. Today, she most looks forward to gastronomic weekends in Tuscany, where she got married elegantly and in sophisticated silence. She is adamant that Belgrade maintains its magic, bohemian spirit and authenticity, which are disappearing under the threat of globalization. She can be loud when she threatens – Belgrade, you mustn't forget who you are! Dear women from Belgrade, be like Sara. Worth a try!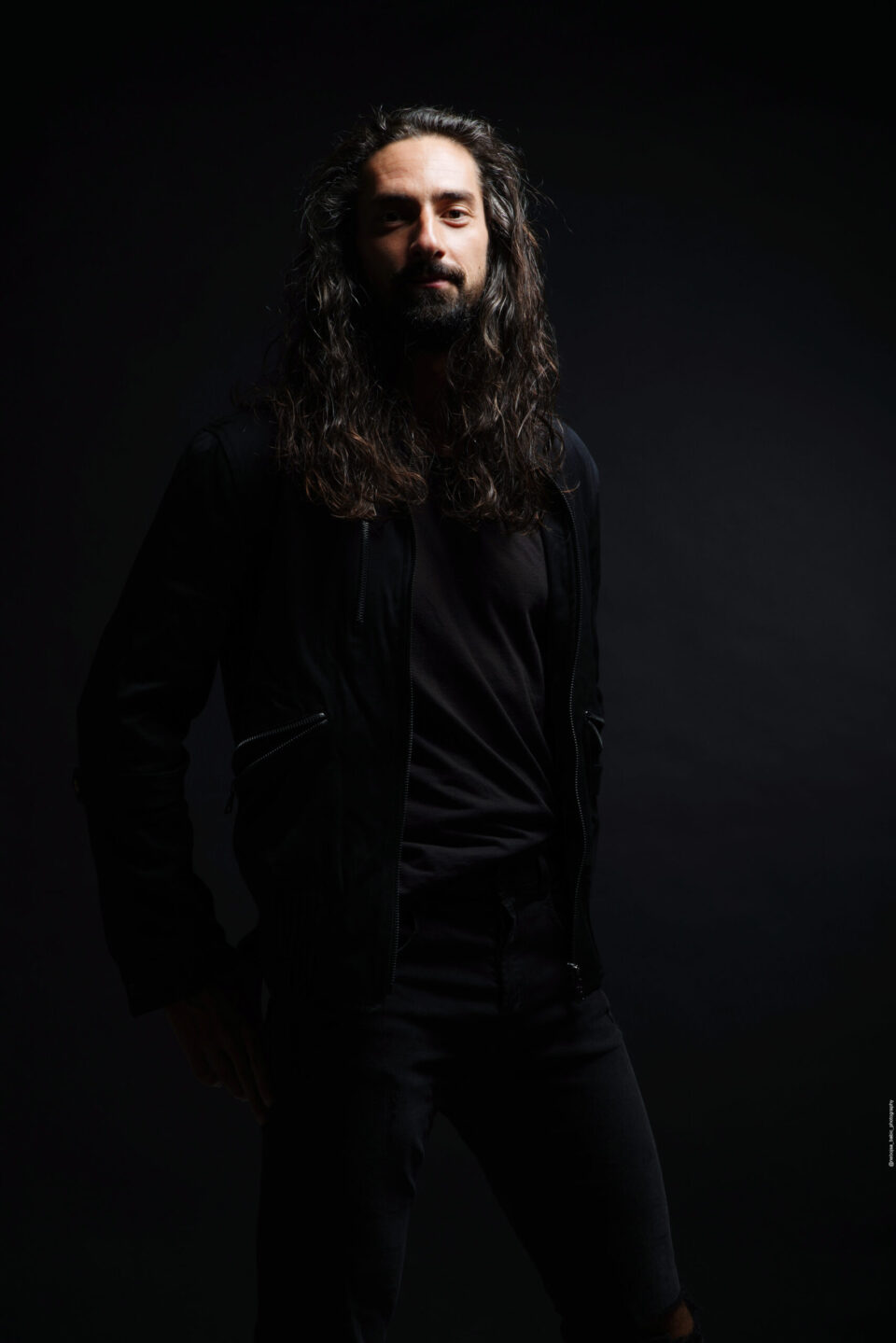 STEFAN TOŠOVIĆ
The creative industry worker
When you meet this tall, athletically built, long-haired guy on the street from the famous and often pejoratively called town centre, he won't even say "hey", much less "goodbye", but "hello", as if he comes from an analogue world that we left a long time ago. Despite this, you can't view him only as a cultured, so to speak "golden" boy, because he doesn't even try to be that. As a worker in the creative industry, he is interested in the magic of modern human existence and has had noteworthy experiences in this. He often writes sentences that keep you awake. He graduated from the Fifth Belgrade Gymnasium and the Faculty of Political Sciences. He earned his first money by getting a karate scholarship. Later he was the European champion in the sport but doesn't wear a karate gi. He sees that as conceited. During his studies, Stefan was a beer server in pubs and at rave parties. Today he is a journalist, editor, good at inspiring people and an instigator of good ideas. Although he waved to us from the cover pages of licensed magazines and business portals, he reckons that he is the strongest in @akcijanje-u-akciji. And in free climbing. During all this time, he has been a safe keeper of the DNA of the (un)forgotten Belgrade, its ladies and bad boys. "Belgrade is in my bloodstream. I once dreamed that I was kidnapped and that the kidnappers wanted to harm me. When they cut my right and left forearms, instead of blood, the Danube and the Sava flowed out of them. The rivers overflowed my executioners. I saved myself and continued sailing. Whenever I remember that dream, I know that Belgrade is as it should obviously be. It's in the bloodstream. Goodbye!" Why is Stefan Tošović not like other guys? Because the world is full of other guys.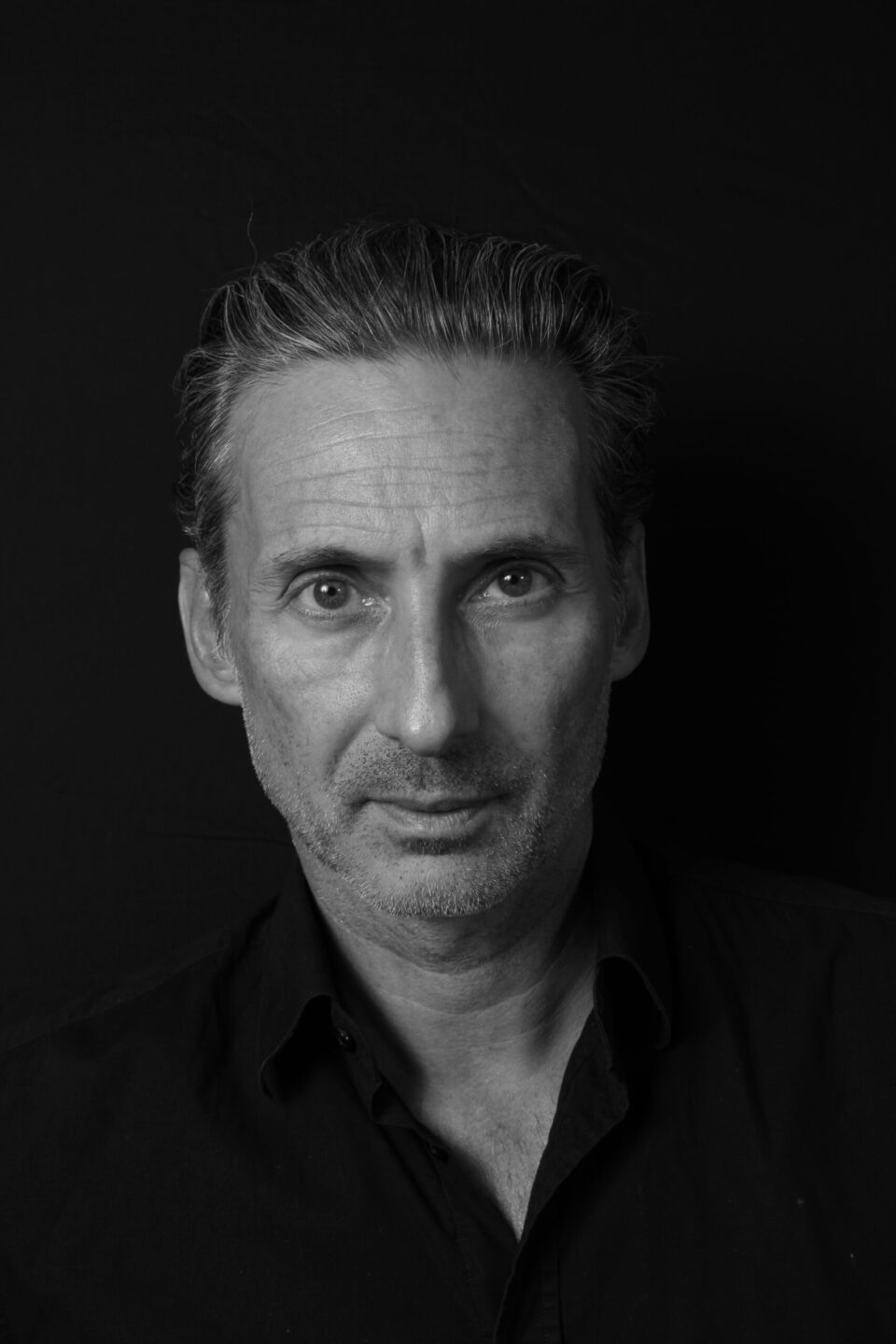 VUK VIDOR
Artist
He is one of the most important visual artists of our time. His works are engaging, often loaded with historical references. He admits that he is always trying to expand his horizons and possibilities, thematically and technically, although they don't leave his world and vision. It is impossible to imagine the spirit of Belgrade without this fifty-eight-year-old young man with slicked-back hair, slow gestures and a soft voice. He is like that when he gives a diagnosis of beauty: "It's when you get that sudden blackout or enlightenment in your head." This reaction to the inexplicable managed to shake him up last year. His biography is such that he feels relaxed and comfortable in it. Born in Belgrade in 1965. He graduated in architecture at the Ecole d'Architecture de Paris in 1991, with the project "Invisible Cities" inspired by Italo Calvino's novel. He staged exhibitions of experimental architectural projects in Paris and Belgrade and was the director of the Serbian Cultural Centre in Paris from 2012 to 2014. His other visual works include directing commercials and music videos in Serbia and France and designing covers for prominent Yugoslav bands in the 1980s and 1990s, primarily for the music band Ekatarina Velika (EKV). He was the artistic director of the campaign and ceremony of the reopening of the National Museum in Belgrade in 2018. Last year, he also published a book of analogue photographs titled "The Weird World". "I collected them for years and put them aside because they were full of mistakes and irregularities and thus gained a dimension that other pictures do not have, which gives a distorted, but also a realistic representation of the world." As he nonchalantly takes off his motorcycle helmet, it's hard to believe that his style role models are old-school Hollywood hunks, Gary Cooper and Cary Grant. Or is that artistic representation just a part of his indisputable charm?