Companies IKEA Serbia, Mastercard and Foundation Ana and Vlade Divac supported six women's entrepreneurial initiatives in Serbia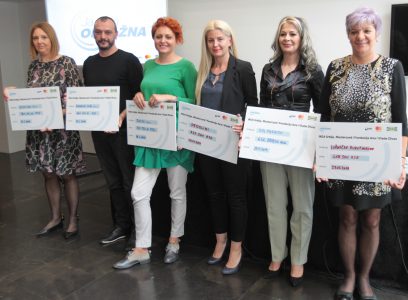 On Wednesday, May 29th, the winners of the program of economic empowerment "Courageous!" launched by IKEA Serbia and Mastercard in cooperation with the Ana and Vlade Divac Foundation, were presented. Among 240 applications submitted, six women entrepreneurial initiatives were selected, which will receive financial, professional and educational support over the next year.
The finalists were awarded with donations in the total amount of 4,200,000 RSD. The intention of the project is to support the winners with mentoring and educational activities, as well as receiving new opportunities for business networking.
"Gender equality is a basic human right for IKEA, and gender-balanced teams are proven to be more successful and creative. However, it is not enough to promote gender equality exclusively in our own company, and therefore we want to contribute to the empowerment of equality in society. Our influence is stronger when we do it in partnership with others, and I am very pleased that with this project, I hope, we will contribute to the empowerment of women entrepreneurs, the growth of their entrepreneurship and additional employment, "said Hilde van Krikinge, Director of Corporate Communications and Sustainable Development at IKEA Southeast Europe.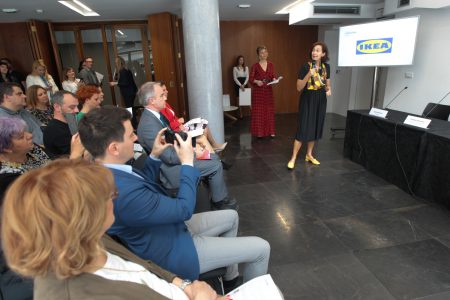 "Diversity is one of the key values of each company and helps them compete in a complex, not only a global but also a local market that is constantly changing. Empowering women and girls is crucial for economic growth, political stability and the transformation of society, because when women and girls are not sufficiently integrated into the system, the global community loses the skills, ideas and perspectives that are crucial in facing global challenges and new opportunities. For our community, creating equal opportunities for both sexes is priceless, "said Jelena Ristic, market director of Serbia, Montenegro and Bosnia and Herzegovina at Mastercard.
Director of Ana and Vlade Divac Foundation, Ana Košel underlined the importance of association in order to empower women entrepreneurship. "We achieve the best results when working together in partnerships with the business sector, and this project is an example of good practice, that by association we can influence the creation of a more favorable environment for supporting women entrepreneurship and greater participation of women in the labor market," she added.
One of the winning companies is also the Association of Lužnic Handicrafts from Babušnica. Their president, Karolina Stamenkovic, stated at the award ceremony: "We are very proud that we are one of the 240 associations that have been with the other women entrepreneurs in the final selection of the contest ''I am courageous''. It also means a lot to us, that besides financial gain, we will also receive free professional support in the form of education and mentoring that will help us increase productivity as well as the improvement of our business. We will use the financial donation for the purchase of hydropower and cold storage and thus complete the equipment that we need for production.
"As part of the event, a panel discussion was held on the topic "Courageous Way Towards Sustainability: How to Better and Together Meet the Needs of Women Entrepreneurs ", where it was emphasized that, besides financial support, education and mentoring is also important for entrepreneurs.
The "Courageous" project was launched on November 1st 2018, in order to provide professional and financial support to women in entrepreneurship, especially to projects that contribute to the economic empowerment of women in underdeveloped environments, in other words, women entrepreneurs belonging to marginalized groups.