True coffee lovers, from a few months ago finally can find Nespresso in Serbia – a global brand. Known not only for the quality of its coffee but also as a brand that creates a complete experience for its Club Members, Nespresso officially launched online sales on its portal at the end of last year and opened two boutiques, within the Delta City shopping center and in Usce Shopping Center.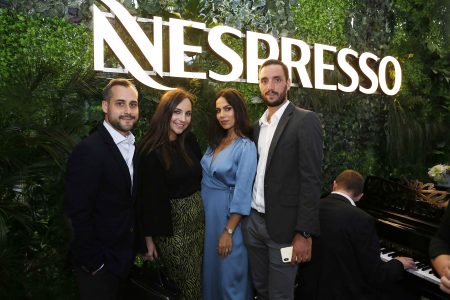 Today's Nespresso event has brought closer to every guest each step in the production of this unique coffee. The story began with a simple idea: to enable everyone to create the perfect cup of espresso coffee – just like an experienced barista. Since its inception in 1986, Nespresso has redefined and revolutionized the way millions of people enjoy espresso coffee. This shaped the global culture of drinking coffee.
At this moment The Brand is present in 76 countries with more than 700 boutiques around the world and offers 28 different tastes of coffee. Nespresso is based on an exclusive selection of the finest green coffee from the world's finest areas in which this plant grows and is characterized by a very strict grain selection process, making only one to two percent of coffee from all over the world satisfying the taste, aroma and quality criteria of this brand.
Nespresso is focused to provide its consumers with the highest quality coffee and top experiences in drinking each cup of coffee and to enable them to enjoy the highest quality coffee in their home.
The entire Nespresso system – the interaction of the original Nespresso aluminum capsule with the original Nespresso appliance – is designed to ensure consistent quality that Nespresso has made recognizable in the coffee industry and one of the fastest growing world brands of food and beverages.
The global ambassador of the Nespresso brand, George Clooney, is the ideal personification of Nespresso elegance and authenticity. Its continued support to Nespresso highlights the commitment of the brand to high-quality coffee, leading initiatives for sustainability and recycling, as well as superior customer service.
Every Nespresso capsule sold in the world is produced in one of the most modern production centers in Switzerland.
The official distributor of Nespresso coffee for Serbia is the company SF1 Group, which represents the famous brand PANDORA jewelry.
For more information and online sale, visit www.nespresso.rs.