Embassy of the Republic of Turkey in Belgrade, in cooperation with "Public Enterprise Belgrade Fortress" and under the sponsorship of "Halkbank", Turkish Airlines and Courtyard by Marriott Belgrade City Center, is organising a photography exhibition by Mustafa Dedeoğlu, "Timeless Places and Faces from İstanbul to Anatolia", at the plateau near the National Heroes' Walk in Kalemegdan park. The exhibition will be open to the public on 1-10 June 2016.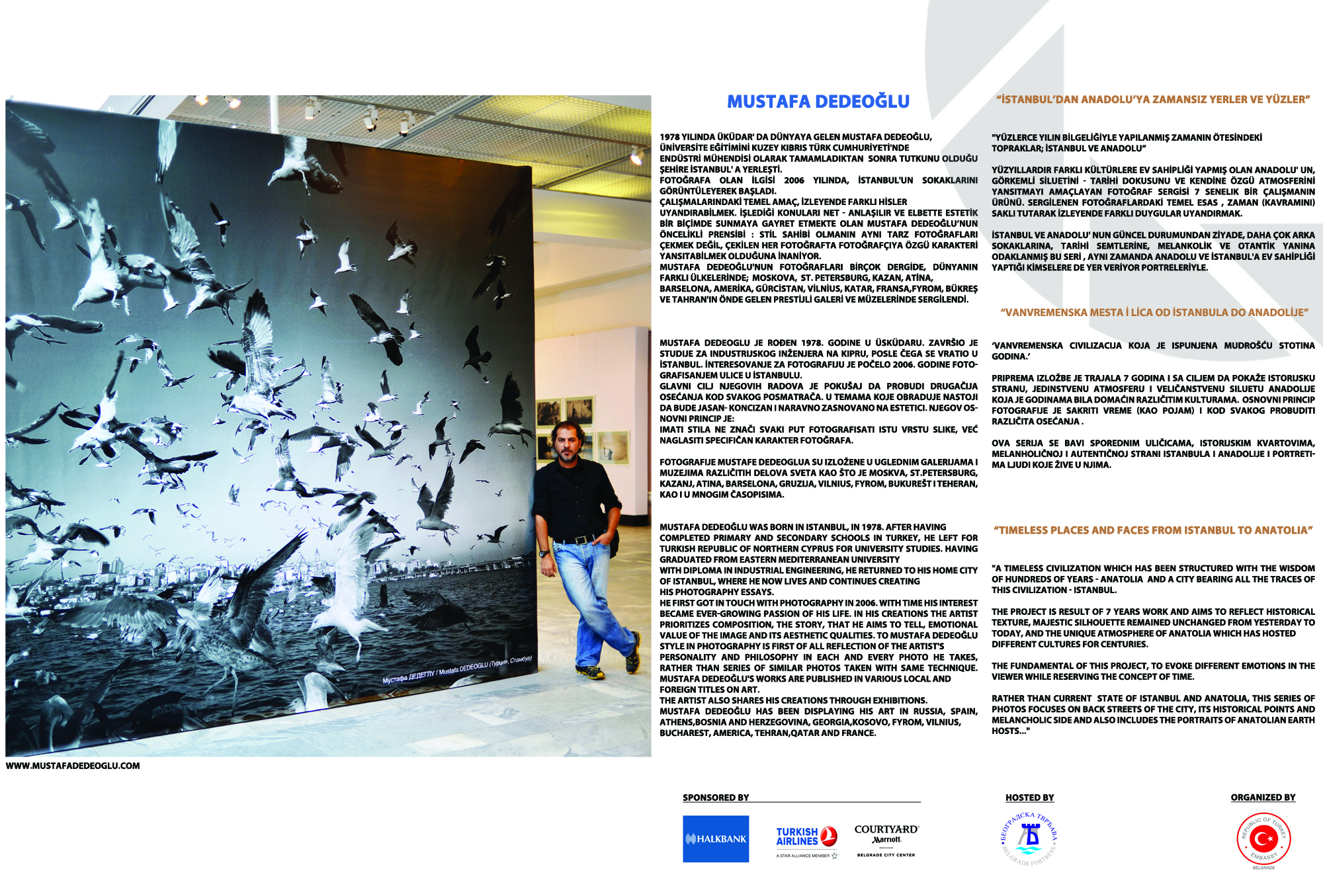 "A timeless civilisation which has been structured with the wisdom of hundreds of years: Anatolia, and a city bearing all the traces of this civilisation: İstanbul.
The project is a result of 7 years work and aims to reflect historical texture, majestic silhouette remained unchanged from yesterday to today, and the unique atmosphere of Anatolia which has hosted different cultures for centuries. The fundamental of this project is to evoke different emotions in the viewer while reserving the concept of time.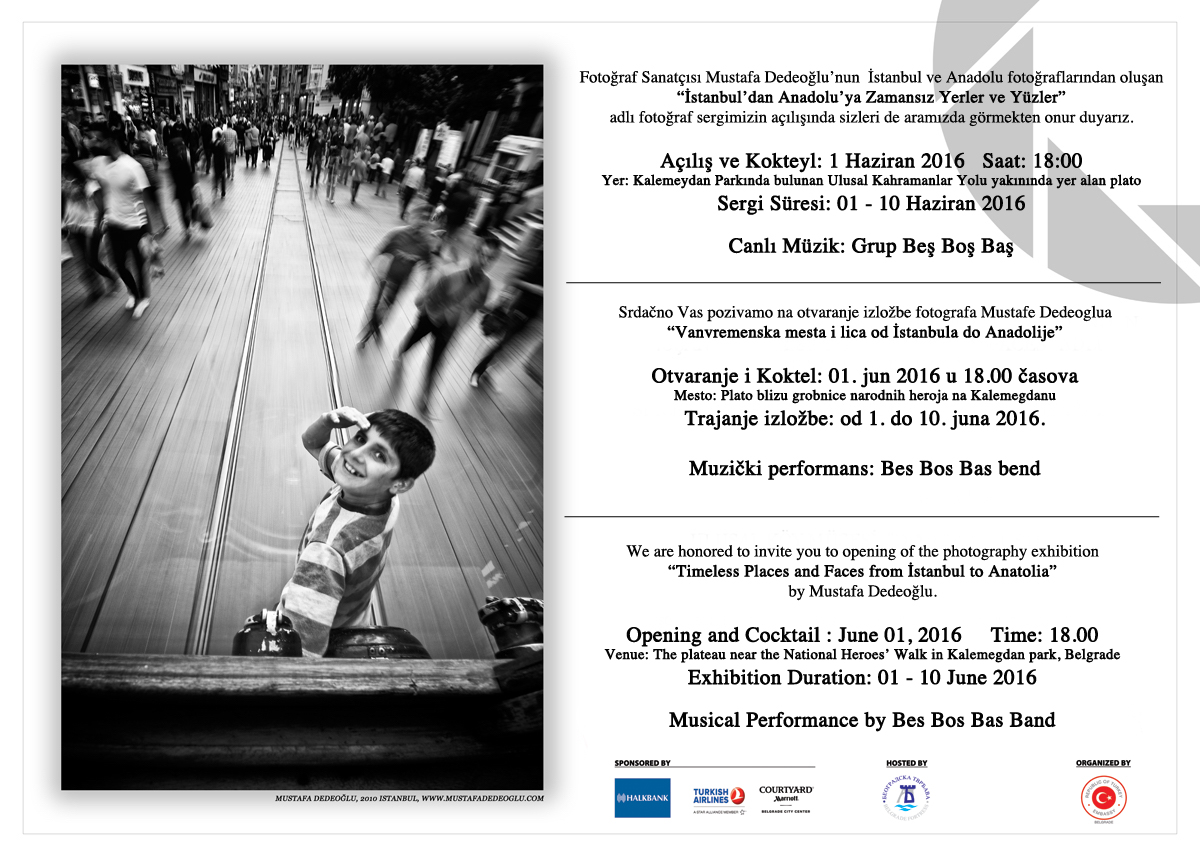 Therefore, rather than current state of Istanbul and Anatolia, this series of photos focuses on back streets, its historical points and melancholic side and also includes the portraits of Anatolian earth hosts…"
«I think of my photos as means of storytelling rather than mere reporting. For me, taking photos is a way of self-expression, understanding how I see myself and the world around me, the way I feel about it» the artist says as he introduces himself.
Mustafa Dedeoğlu's works are published in various local and foreign titles on art. The artist also shares his work through exhibitions. Mustafa Dedeoğlu has displayed his art in Russia, Spain, Bosnia and Herzegovina, Georgia, Macedonia, USA, Iran, Qatar, Greece, Lithuania, Romania and France.