The Tourist Organisation of Serbia, on Wednesday, December 27, 2017, held a traditional reception at the Conference & Event Centre of the Envoy Hotel, which was attended by representatives of ministries, tourism, local TO and media. On this occasion, the State Secretary Miroslav Knežević addressed the audience, summarising briefly the activities and results of the Government of the Republic of Serbia, the Ministry of Trade, Tourism and Telecommunications, and the overall tourism economy of Serbia.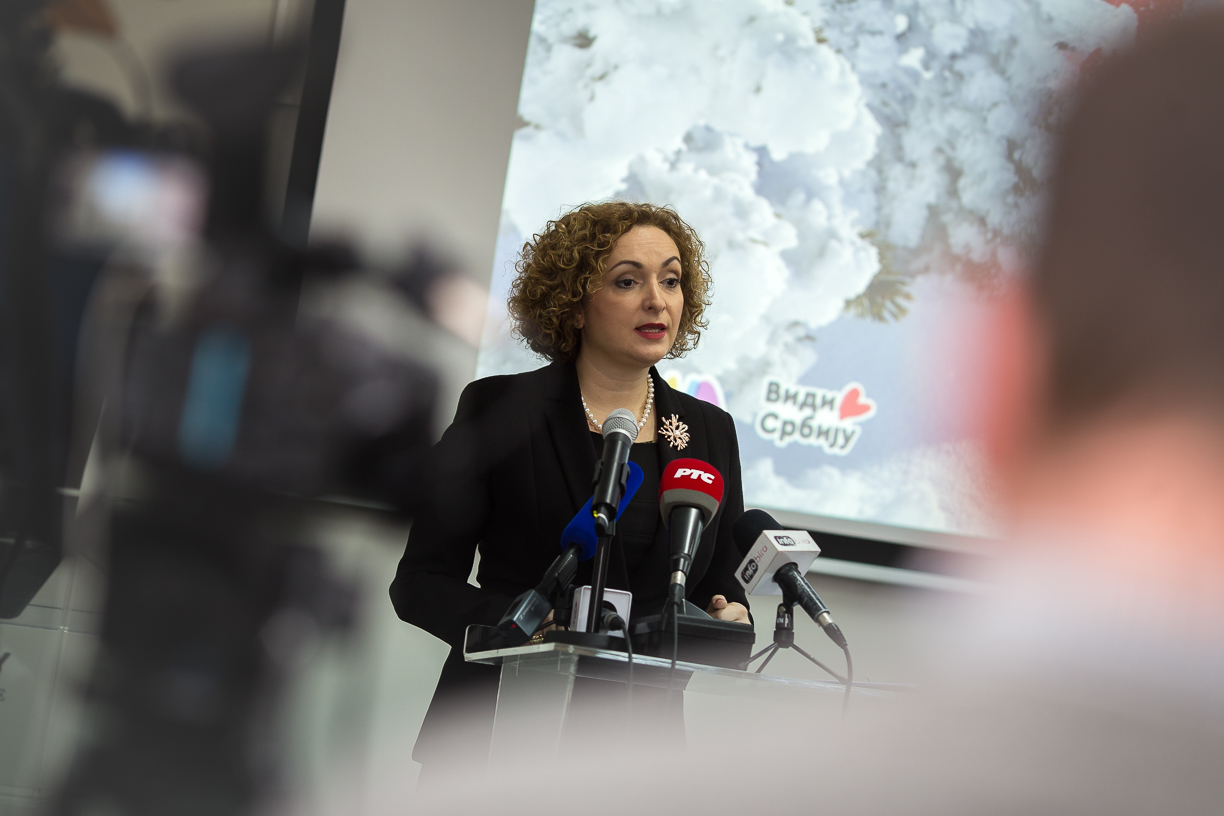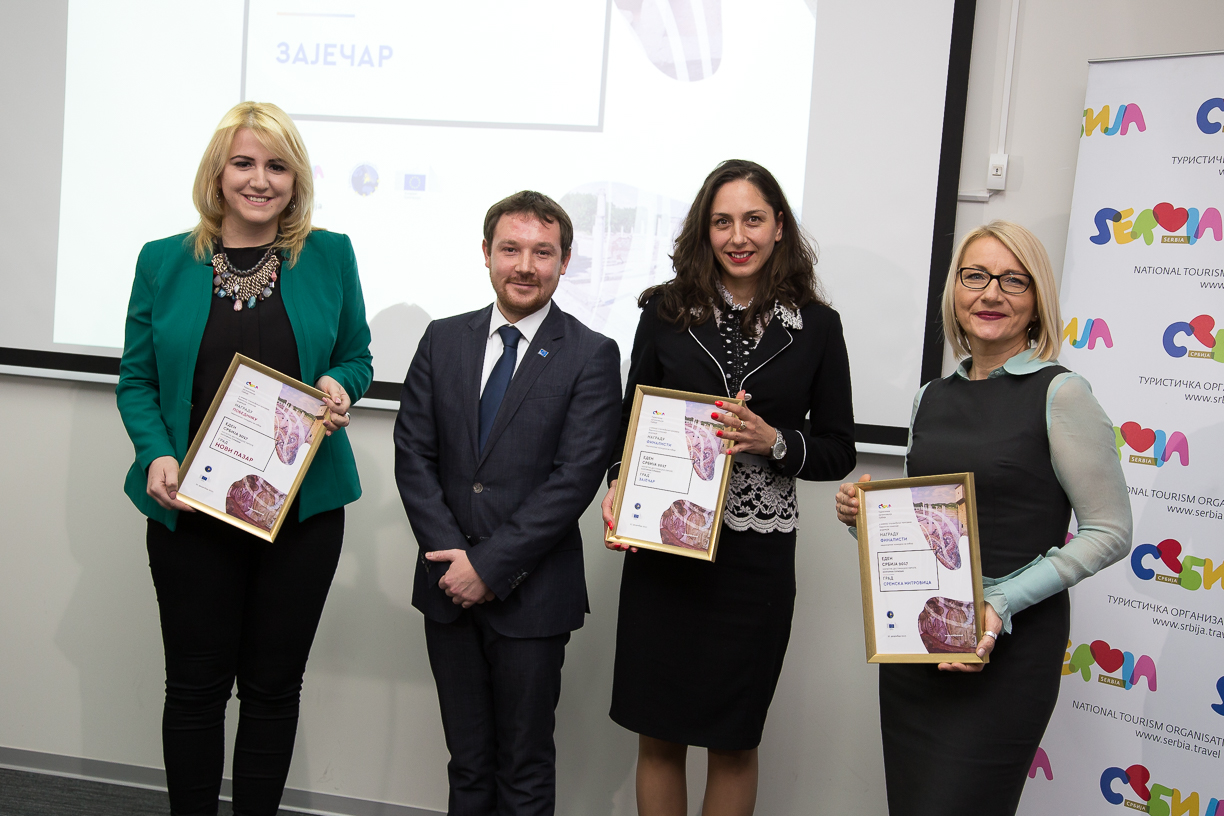 Marija Labović, director of the Tourist Organization of Serbia, spoke about the activities of the Tourist Organisation of Serbia in 2017, especially emphasising the importance of cooperation between TOS with ministries, state institutions, associations in the field of tourism, tourism industry and the media in achieving good results in tourism.
This event was an opportunity to award recognitions to the participants of the European Commission competition "Exclusive Destinations of Europe – EDEN". The contest theme for 2017 was "cultural tourism".
This year's winner is Novi Pazar due to the rich multicultural heritage that includes the monuments on the UNESCO list – the medieval complex of Stari Ras with the Church of the Holy Apostles Peter and Paul and the monasteries Sopoćani and Đurđevi Stupovi, which are part of the cultural route of the Council of Europe "Transromanica", then the Ottoman period – Novi Pazar Fortress with the old Čaršija, Altun alem and Lejlek mosques, Isa Bey hammam and many other sites and contents that reflect the richness of tradition.
Mr. Nicolas Bizel, Head of Operations of the EU Delegation, presented the award to Ms. Ljiljana Lešević, Director of the Tourist Organization of Novi Pazar.
The awards were presented to the representatives of all the municipalities that were shortlisted (Zaječar, Kuršumlija, Novi Pazar, Bač), as well as all members of the jury of this year's competition. After that, in the spirit of the festive atmosphere, a festive cocktail and meeting with the guests followed.