The Independence Day of the United States was celebrated on Tuesday with an evening reception in the garden of the residence of the H E Kyle Scott, US ambassador. At the beginning of the evening the Marines handed the flag to Scott, and then the the national anthems were performed. The American one was sung by Steve Ryder, and the Serbian one was sung by Children Choir "Magic".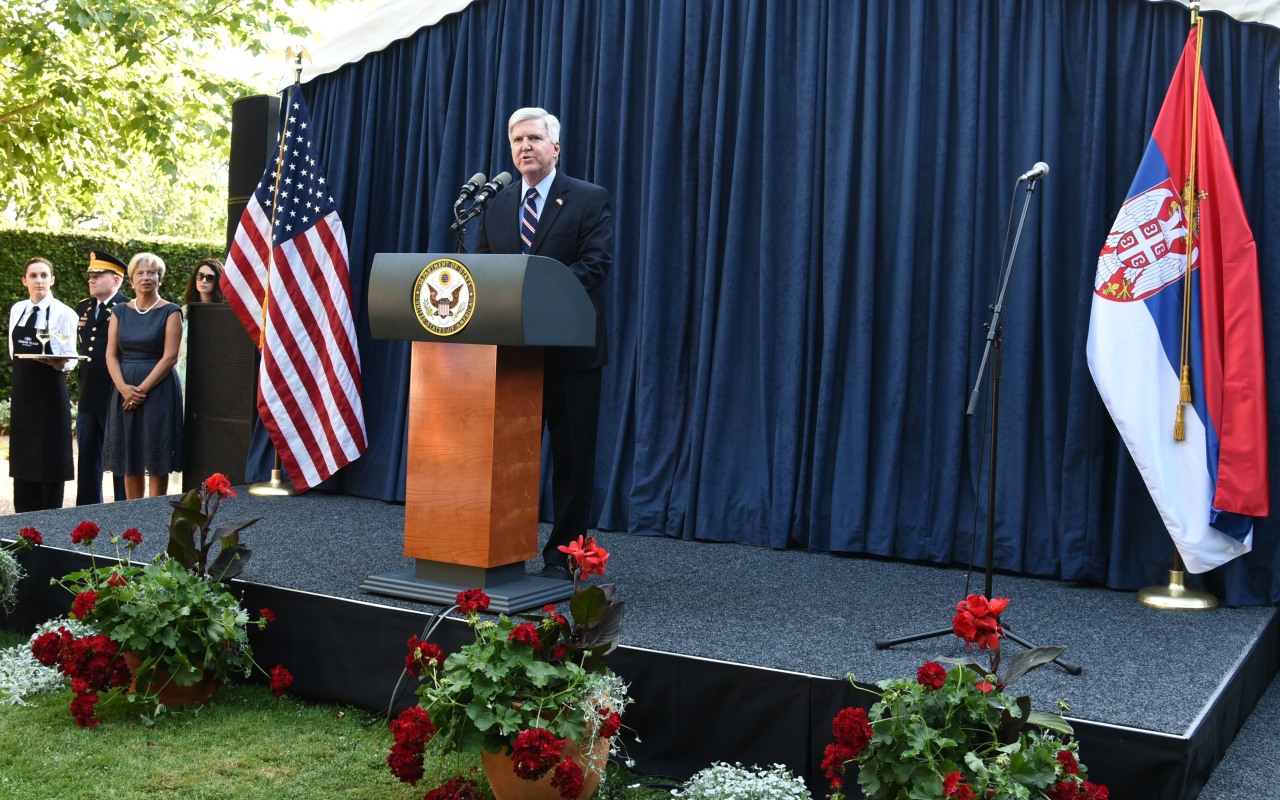 – On the Fourth of July we mark 240 years since the founding of America, it is the day when America declared a new nation dedicated to the universal rights of human dignity, political engagement and economic progress. The Declaration of Independence testified about The Founding Fathers' aspirations. Today I remind you that all the great aspirations require commitment. It took us seven years of struggle to gain our freedom. Indeed, when 11 years later they wrote our Constitution, the Founding Fathers reminded Americans that our political system was to create a "more perfect nation" – said Ambassador Scott, welcoming guests in Serbian and English languages.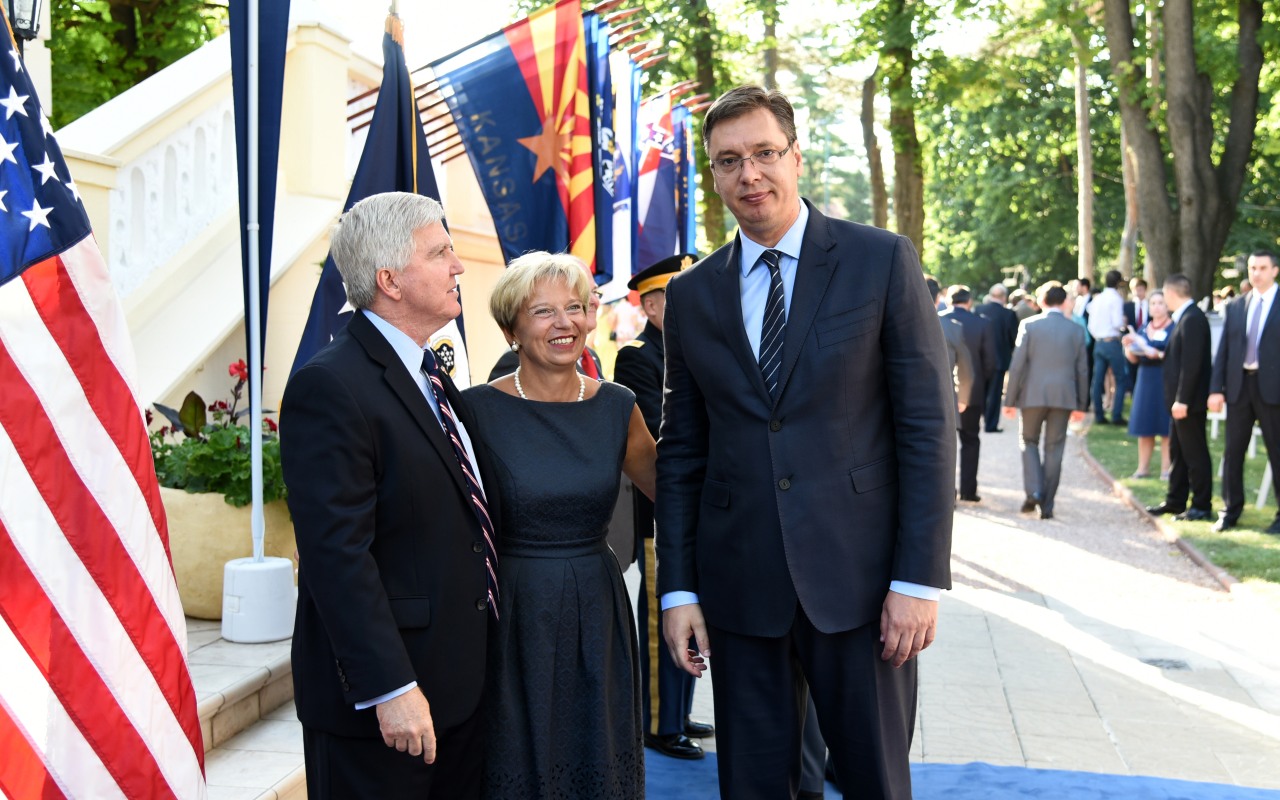 The celebration of the US national holiday was attended by President Tomislav Nikolić, Serbian Prime Minister Aleksandar Vučić, the National Assembly Speaker Maja Gojković, ministers Ivan Tasovac, Velimir Ilić, Snežana Bogosavljević-Bošković, Kori Udovički, Srđan Verbić, Ivica Dačić… The reception was also attended by chief Office for Kosovo and Metohija Marko Đurić, the newly elected President of the parliamentary Committee for education and Science, the former Mufti Muamer Zukorlić and H H Patriarch of Serbia Irinej, Archbishop Stanislav Hočevar, Rabbi Isak Asiel and the new mufti Abdulah Numan. Among the guests were members of the diplomatic corps, senior officials of the opposition parties, Ružica Đinđić, Vuk and Danica Drašković and many others.