Ušće will celebrate its very first jubilee with a shopping weekend, 3D water light show, fashion performance and an abundance of entertaining activities.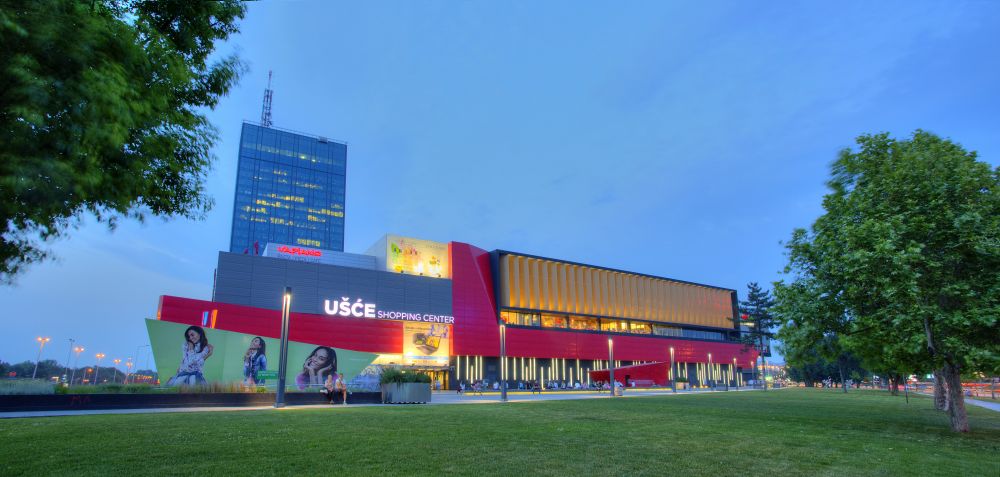 In celebration of a great jubilee that is the 10th anniversary of UŠĆE Shopping Center, an exciting month-long city party will take place. The birthday celebration kicks off with a sensational 3D Water Light Show on Saturday, March 30th, at 7 pm. The famous figures from the Serbian digital scene,  Anastasija Grujić, Nichim Izazvan, Una Krlić, Dušan Petrović, Jasmina Aleksandrov, Anastasija Đurić and Jovana Koković will report live from the event.
The Water Light Show will also take place on the Center's birthday, Sunday, March 31st, immediately before the fashion performance at Ušće's central square that will showcase ten spring fashion trends for this season and give a review of the trends that marked previous years.
The best shopping in town is another event that will be held in celebration of Ušće's birthday. On March 30th and 31st, the visitors will be able to enjoy the shopping weekend and incredible discounts that will go up to 70%.
We have also prepared something for our youngest visitors – the Children Circus – which is especially organized for kids in cooperation with the Cineplexx cinema. The children will see the performance of the irresistible Filip Bubbleman, as well as performances by magicians and illusionists who will take the kids on a voyage through the world of magic and spectacular tricks.
"UŠĆE is a symbol of Belgrade. For ten years now, it has been in our lives and is the only shopping center that has thus become a part of day-to-day life, family history, a gathering place for friends and a witness of every important event in our lives. As a place where all wishes come true and the only place in Belgrade where you can realize any idea you might have, Ušće is synonymous with positive energy, curiosity and new discoveries. Keep your mind open, always be ready to explore, allow Ušće to surprise you yet again and make you smile in the year when it celebrates an important jubilee," said Nevena Martinović, Manager of Ušće's PR Centre, inviting everyone not to miss the magnificent Ušće birthday celebration.
Apart from the opening spectacle, during the month-long celebrations, the visitors will be able to enjoy various entertaining activities in every corner of Ušće, inspired by the most beautiful memories created over these past 10 years in the shopping centre that has always been a trailblazer, trendsetter and an inspiration.