Ušće Shopping Center is the best performing shopping center in Serbia and region, with the excellent position, located at the confluence of Sava and Danube Rivers – the point where the old part of Belgrade meets new modern business district of New Belgrade.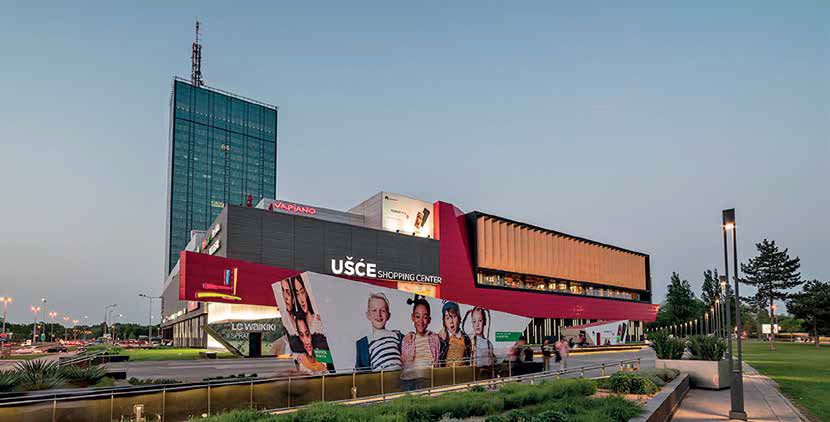 The center has established itself as the dominant force on the local and regional retail market, with an average of more than 1 million visitors per month. On the six levels and 46.780 Sqm of GLA, all the main retail segments are represented, including fashion, food, apparel, home, services, electronics, entertainment, restaurants. The center includes more than 140 international and regional brands, with the biggest cinema in Belgrade with 11 projection rooms, a gym, bookstore and supermarket. In addition, there are cca 1,250 parking spaces available on 2 underground levels.
Thanks to a variety of shops and rich entertainment options, UŠĆE has established itself as the ultimate shopping destination in Serbia and the region. "Ušće" as a brand became so strong, that apart from becoming a synonym for a shopping center it aslo overtook the origal meaning of "Ušće in Serbia" the location of the confluence of 2 rivers.